Email of the day on investment candidates from a comment to a post on the 18th
"IBM under $176, HCP $36.25 limit. I had not bought any IBM since August, 2011 and the sentiment has deteriorated if you believe the talking heads on TV. It has become a favored short for hedge funds (along with gold and Treasuries) and is an official outlier. HCP is down in sympathy with interest rates, has been a consistent dividend payer and dividend raiser, now yielding 5.7%. Long term portfolios only."
Thanks for this response to David's piece on investing additional capital from December 18th. FT Money has always been conscious of the fact that our subscribers represent a potent pool of knowledge across a whole range of asset classes. We developed the Comments section of the new site with the intention of giving subscribers a greater opportunity to share their views and to promote discussion.
Following each article you will see a link to Subscriber Comments. If you would like to leave a comment or read any that might have been posted by other subscribers just click on the link. When you leave a comment your name will be attached to it.
We are also looking at additional enhancements to this feature which would make them more accessible to subscribers.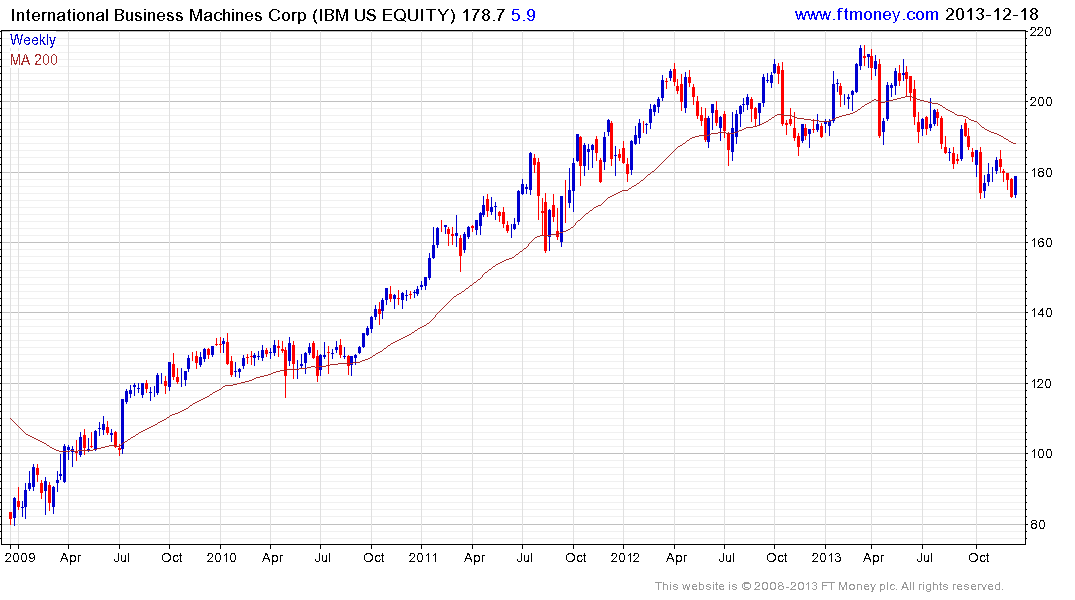 I agree that IBM has a solid record of dividend increases and perhaps more importantly share buybacks. However this week's strong performance is in the context of a broad deterioration in the medium-term uptrend's consistency over the last year. It will need to sustain a move back above $187 to break the 11-month progression of lower rally highs and suggest a return to demand dominance beyond the short term.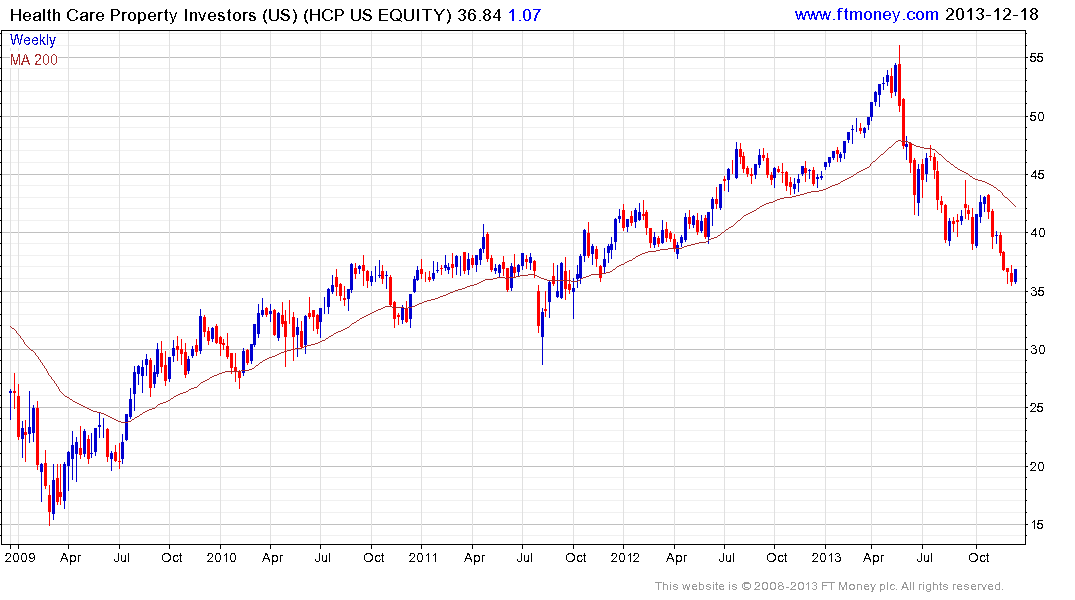 Health Care Property Partners posted a large downside weekly key reversal in May following an impressive advance and has been trending lower since; breaking below the 200-day MA and its medium-term progression of higher reaction lows in June. A period of support building will likely be required in order to reignite significant bullish interest beyond current scope for a reversionary rally.
Back to top