Email of the day on investing in soft commodities
I'm a big fan of your service. I would like to buy soft commodities somehow but not sure what good vehicles there are to do so. I think if I buy futures there are high costs involved? Do you have any ideas? I already own water/fertiliser/agricultural equipment companies. All the best
Thank you for this email and I am delighted you are enjoying the service. I agree, investing in futures carries the considerable risk of loss if contangos are not managed; particularly if prices range or trend lower. The ETFS Agriculture ETF is a good example of that phenomenon and has been trending lower since early 2011.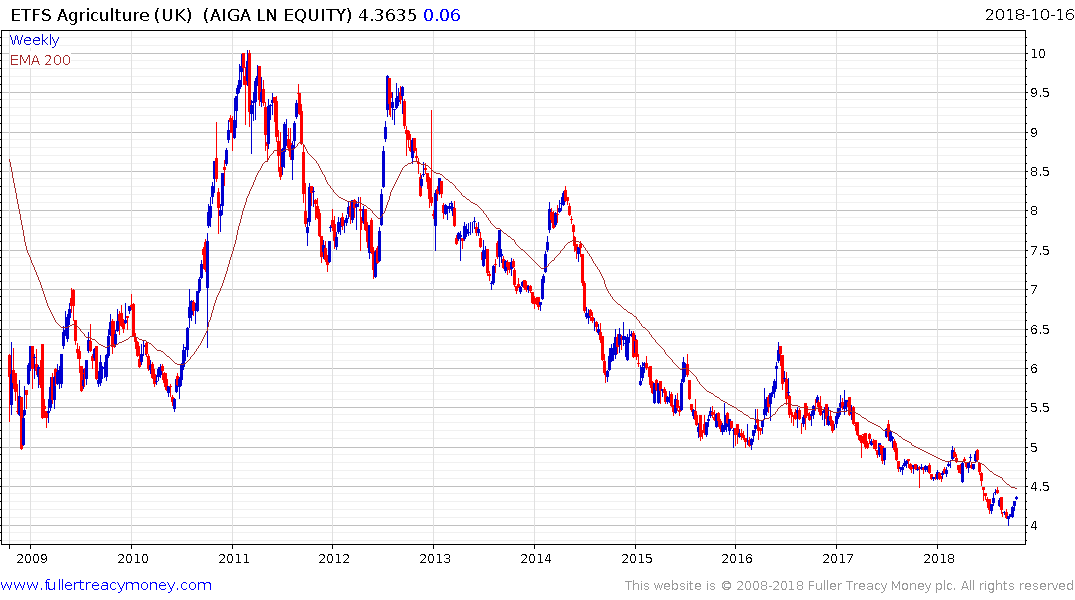 Meanwhile the Continuous Commodity Index is rallying from the lower side of a two-year range and is being led higher by arabica coffee, sugar, soybeans and corn which are rallying from historic areas of support.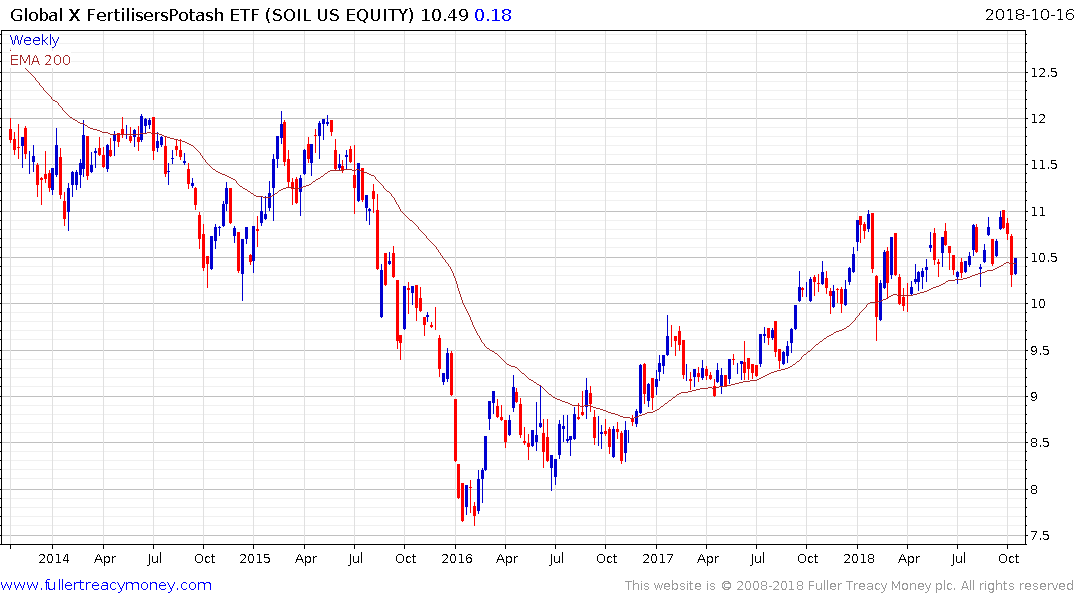 The Global X Fertilizers/Potash ETF has held a progression of higher reaction lows since 2016 and is currently firming from the region of the trend mean.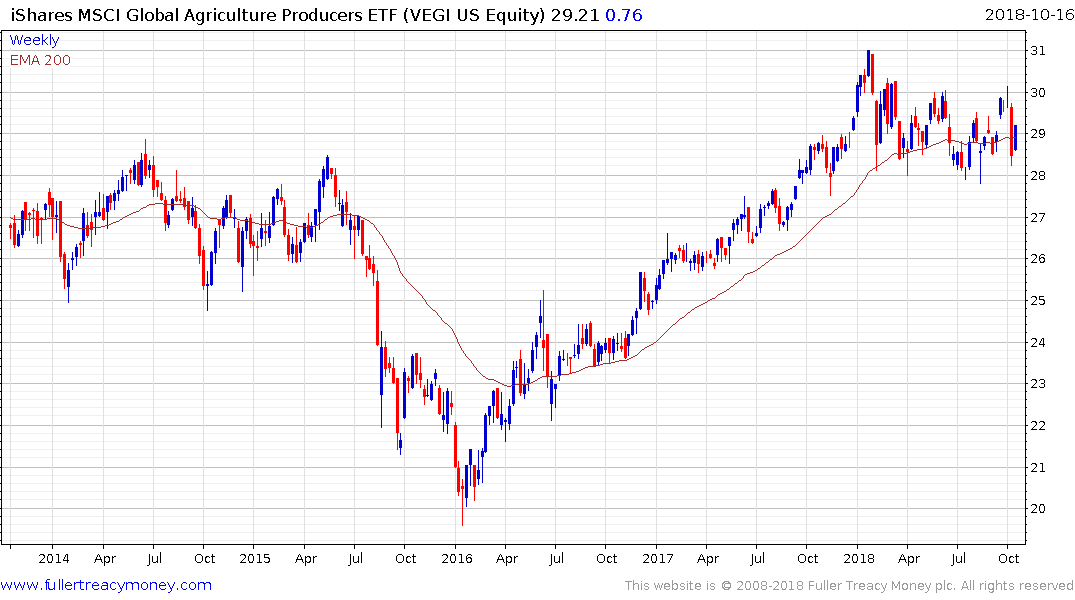 The iShares MSCI Global Agriculture Producers ETF has a heavier weighting in farm machinery. It has lost momentum this year following a strong run over the previous two years and needs to continue to hold the $28 area if upside potential is to be given the benefit of the doubt.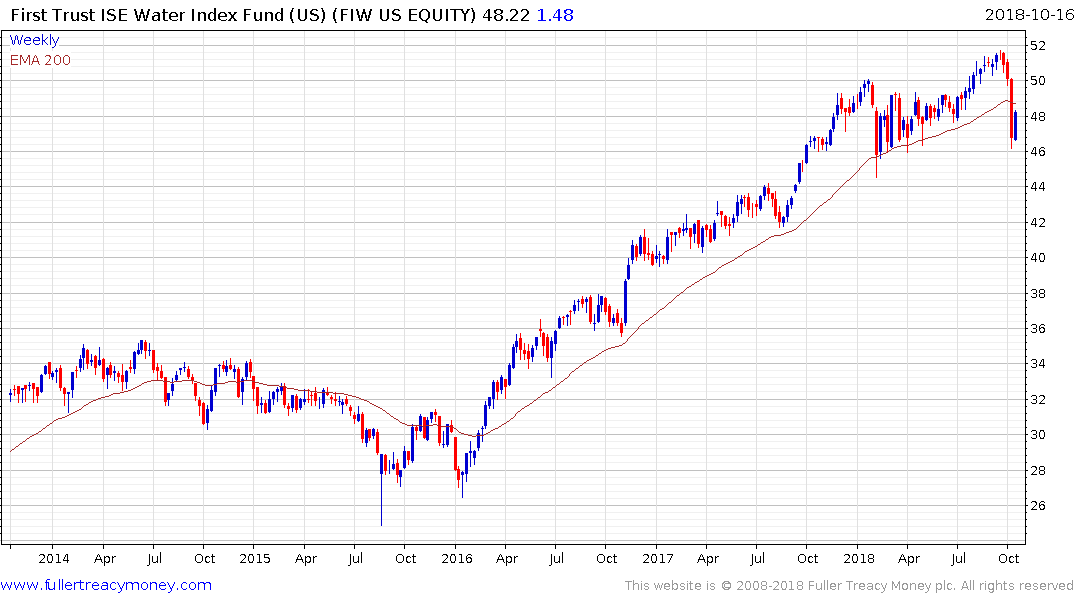 The First Trust Water ETF pulled back sharply over the last month but steadied this week. It needs to push back above the trend mean to demonstrate a return to demand dominance beyond short-term steadying.


Tractor Supply Co experienced a deep pullback in 2016 and 2017, but has since rebounded and broke successfully above $80 in August. A sustained move below the trend mean would be required to question medium-term scope for continued upside.
Back to top