Email of the day on investing in a Japanese recovery
Re Japan, you discussed previously how one might get exposure to the Japanese financial sector. One obvious candidate would be the NYSE quoted ADRs in Nomura. In the past the Topix Securities Index has moved in line with the Japanese Banks Index. My question is do you think that times have changed so much that a stock like Nomura is no longer a good geared play on the Nikkei?
Thank you for this question which may be of interest to other subscribers. Japanese banks have been laboring under the low interest rate regime for what must feel like forever but the introduction of simultaneous monetary and fiscal stimulus during a period of synchronized global economic expansion has the potential to kick start inflation not least because of labour shortages.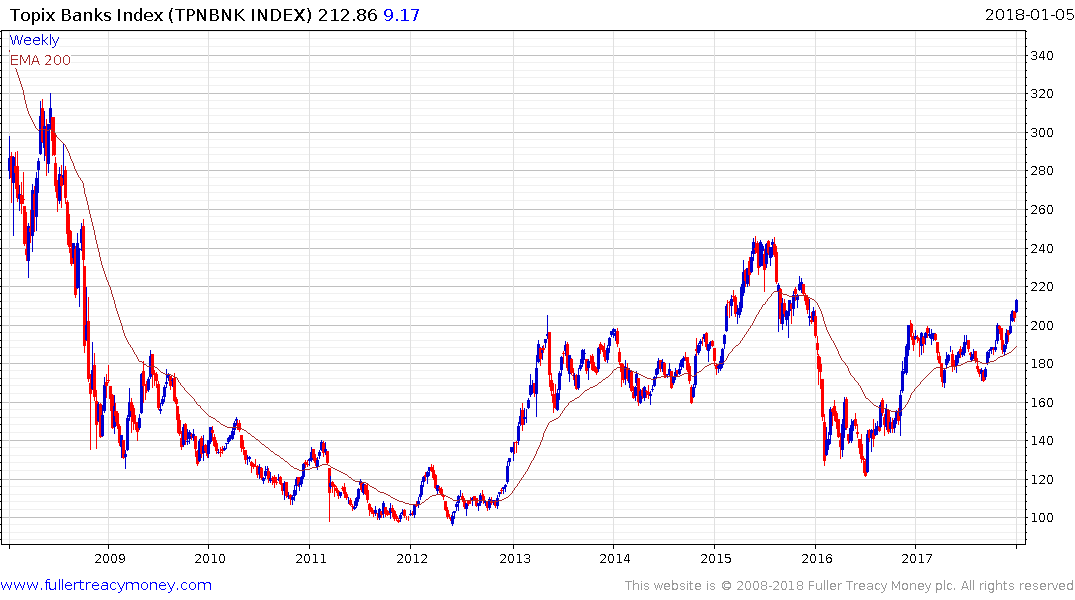 I can't think of an asset class that is likely to respond more favourably to an inflation surprise than nominal Japanese equity prices. The fact that the Topix Banks Index appears in the process of completing a first step above its base is support of the idea that the outlook for the sector is improving.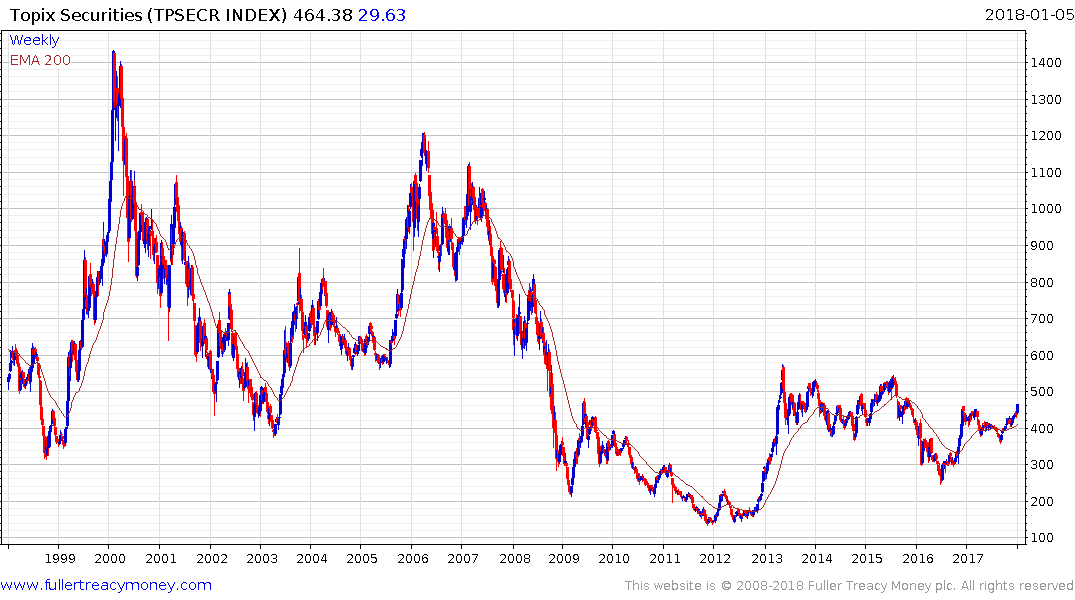 The Topix Securities Index has a reasonably similar pattern so Nomura should also benefit from the improving outlook for banks.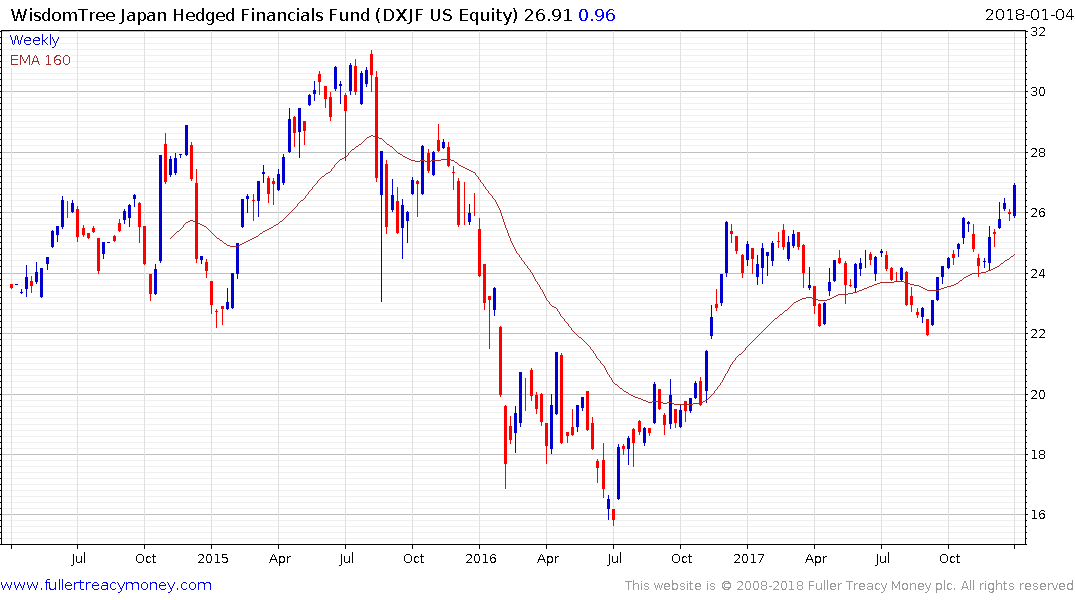 The Wisdomtree Japan Hedged Financials ETF is also worthy of consideration and broke out of a yearlong range this week.
Back to top