Email of the day on instruments referred to in trading reports
Eoin mentions buying Ethereum in this report but I cannot make out which vehicle he used. Can you help please?

PS: I am enjoying my one month's free trial and will definitely sign up.
Thank you for this question and welcome to the Collective of subscribers. As a new subscriber you might not be aware that the vast majority of what I trade is via spread-betting which is tax advantageous for UK investors because of the absence of capital gains tax. If I take an investment position it will stated as such and would refer to a share or fund.
Spread-betting cryptocurrencies offers the opportunity to access the market in a timely manner and in whatever size you might wish but comes with leverage which is not for everyone.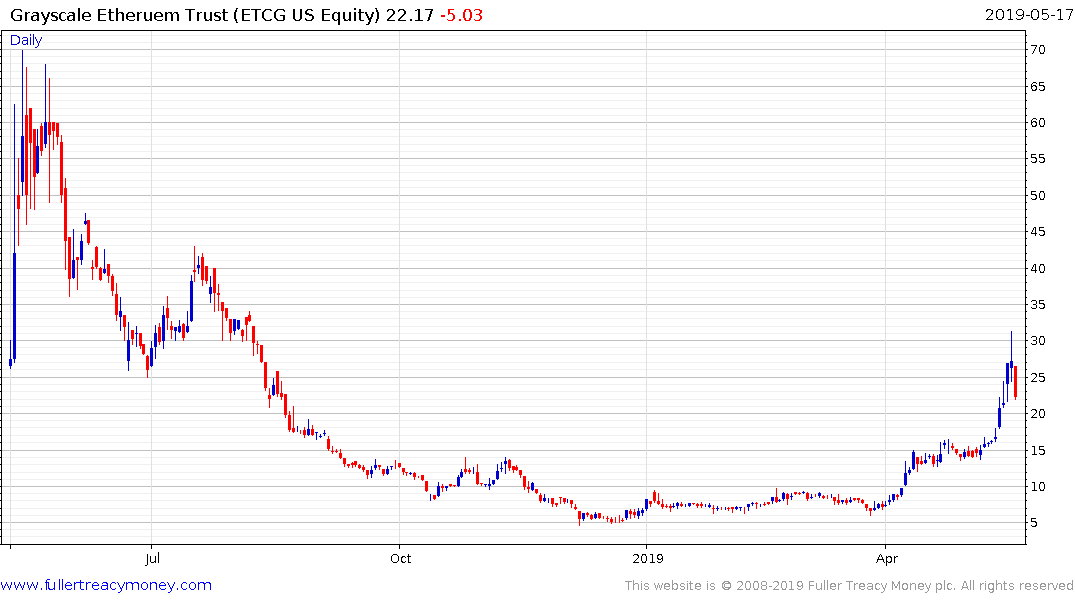 The Grayscale Ethereum Classic Trust is an opened grantor trust listed in the USA and invests in Ethereum classic which has a similar pattern to Ethereum.
Back to top