Email of the day on inflation
With the growing expectation of rising inflation in 2021 what areas of the world markets would you choose to be positioned in if this proves to be the case? I note you only have a few trades on at present. Ae you likely to broaden these in the future?

https://www.bloomberg.com/opinion/articles/2020-12-03/five-reasons-to-worry-about-faster-u-s-inflation
Thank you for this question. Governments are going all in on reflation and they are unlikely to stop until they get the inflationary outcome their desire. When above trend inflation is policy rather than a "nice to have" is has to be a more credible option.
I am reasonably happy with how I am currently positioned. I may add additional investment positions but I am not going to chase. In my experience the hardest thing in trading is buying more. I've been fortunate that my purchases this year have been reasonably well timed. Buying dips is the least stress inducing method of participating in a bull market and I'm not in a hurry.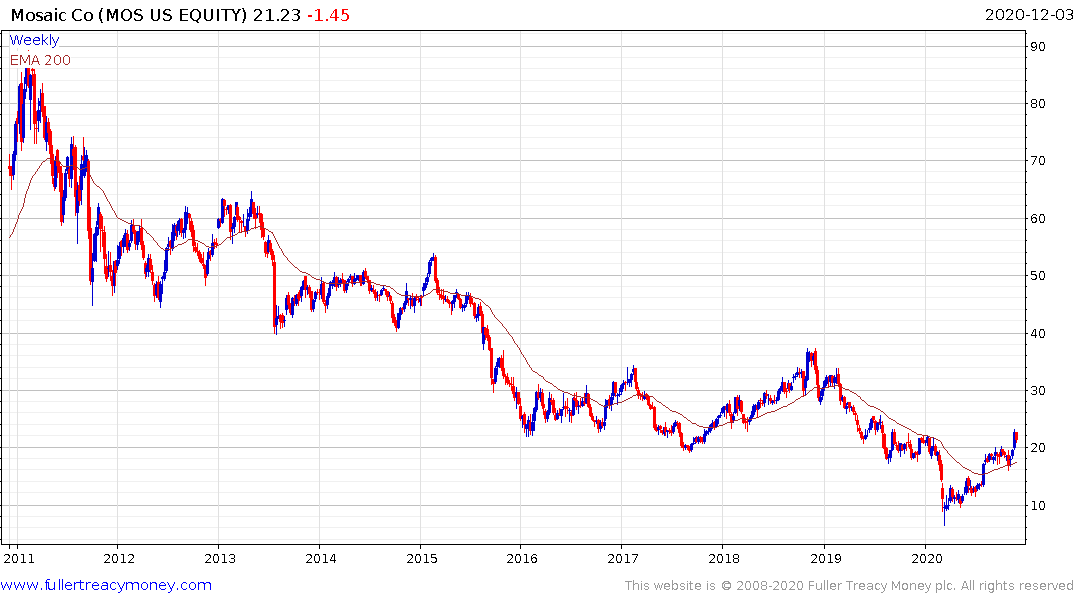 Considering the base formation completions we are seeing in the grains and beans sector, I am considering purchasing a seed or fertiliser company. I'm watching both Mosaic and Nutrien but I have not pulled the trigger just yet.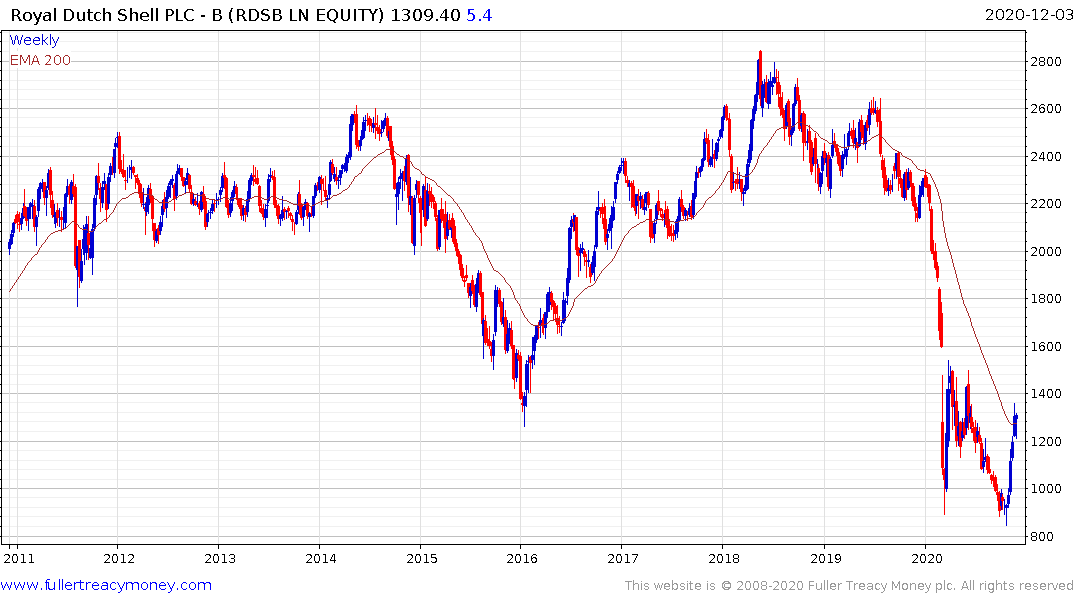 The yields on some of the energy companies like Royal Dutch Shell, Exxon Mobil or Chevron are also very attractive. Global reflation is positive oil demand and parts of the Brent futures curve are in backwardation which is positive for near-term prices.


Emerging markets are also likely to perform well since they are much more accustomed to hedging inflation risk than developed markets.
Back to top