Email of the day on industrials potential for outperformance.
Thanks for another good Friday's audio and comment. I too have been watching Rolls Royce. But did not buy yet. Your purchase will be an incentive for me. I am also watching Airbus. Considering their main rival Boeing is in bigger trouble, I thought it would be a good company to own for the post pandemic era. I would love to read any reasons for not investing in Airbus and your/collective's view on Airbus. Thanks in advance. And THANK YOU for the excellent service.
Airbus's market cap is about half that of Boeing but their revenue figures are broadly in line. The primary reason for that divergence has been because Boeing was so aggressive in buying back its shares and has long been seen as the leader in the aerospace sector.
That leadership roll has been impacted by the 737-MAX debacle. The pandemic has also hit hard at exactly the wrong time. The big question for these companies is how long it will take recovery to come through and how much assistance at they likely to get from their governments.
Medium-term, China's Commercial Aircraft Corporation is still attempting to build a competitor to both Boeing and Airbus. So far, they have little to show for their efforts but that won't always be the case.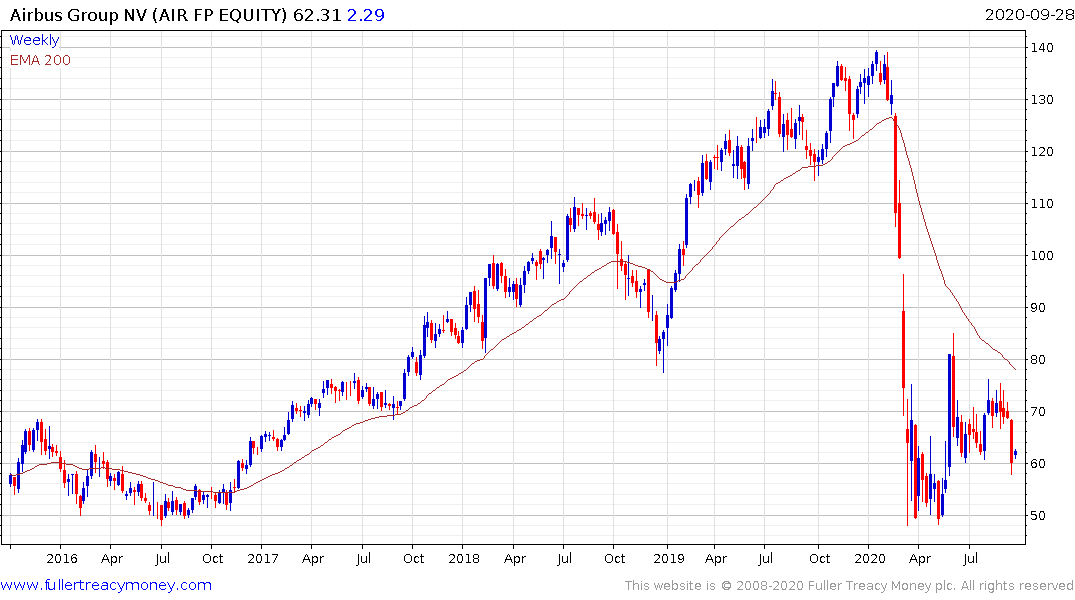 Airbus firmed today from the €60 area a sustained move below it would be required to question near-term scope for continued upside.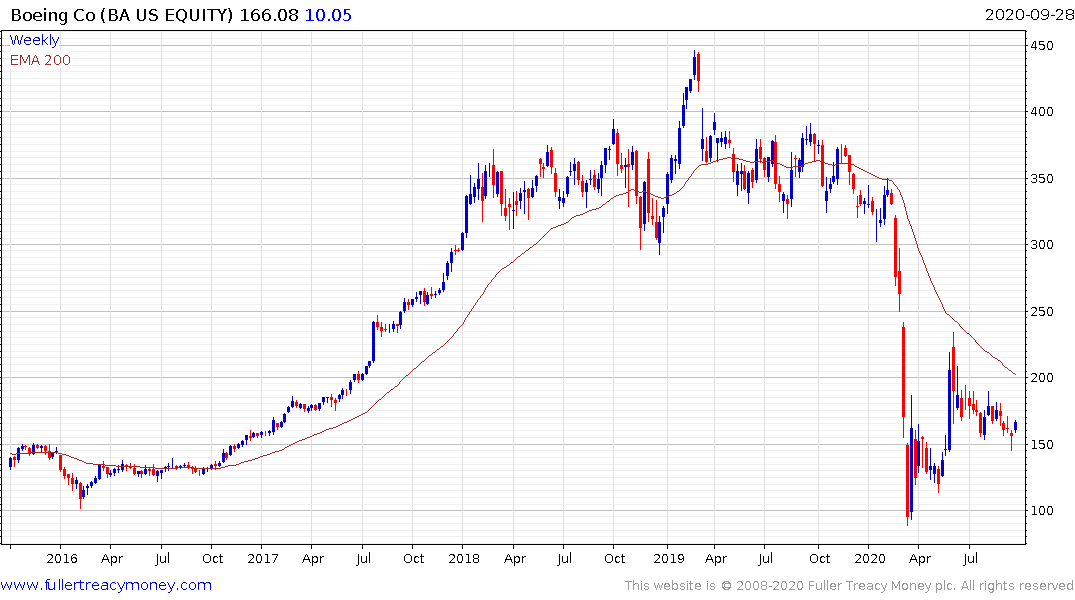 Boeing has a similar pattern as it firms from the $150 area.
Back to top