Email of the day on Indian inflation
Hi Eoin Like most of your subscribers I avidly follow your video commentaries. In yesterday's broadcast while discussing India I was a little surprised that you did not mention the effects of the Monsoon on the economy which is starting now. Latest predictions are for an above average monsoon which is of course highly significant for food prices and thus for inflation.
Thank you for this informative email which may also be of interest to the Collective. The RBI raised rates today for the first time since early 2015 signalling what appears to be the beginning of a new tightening cycle. It is to be hoped that the monsoon will in fact come in above par which would moderate inflation, but I believe the more pressing issue right now is the relative stability of the currency which as recently as mid-May was testing its all-time lows.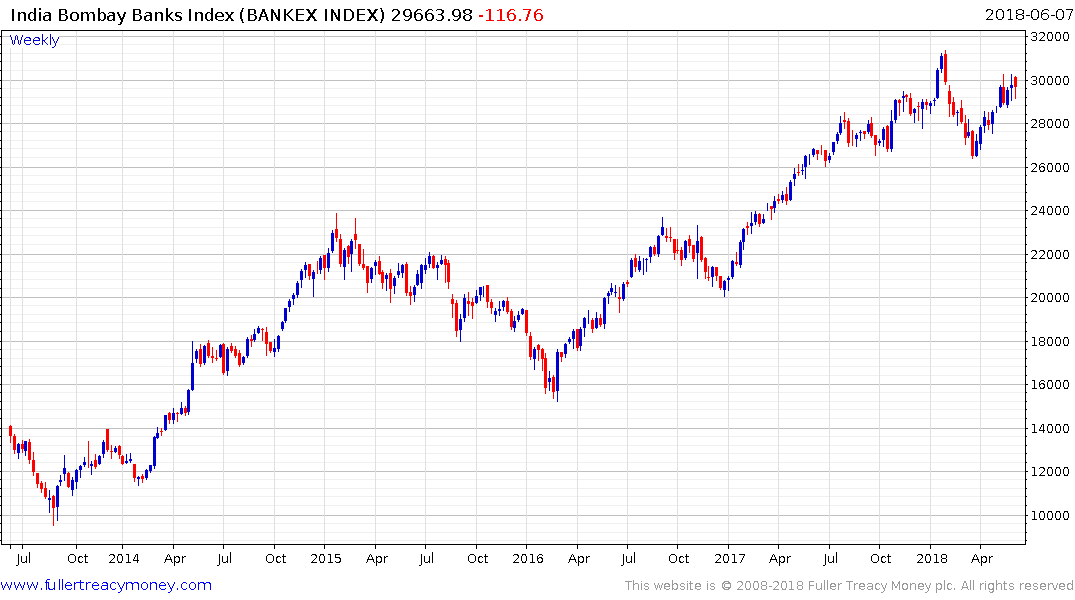 The Bombay Banks Index, which has been a reliable lead indicator for the wider market over the last decade, is pausing in the region of the February peak and the psychological 30,000 level. That suggests there is room for some additional ranging before a move to new highs can be sustained. I suspect the same is true of the wider market.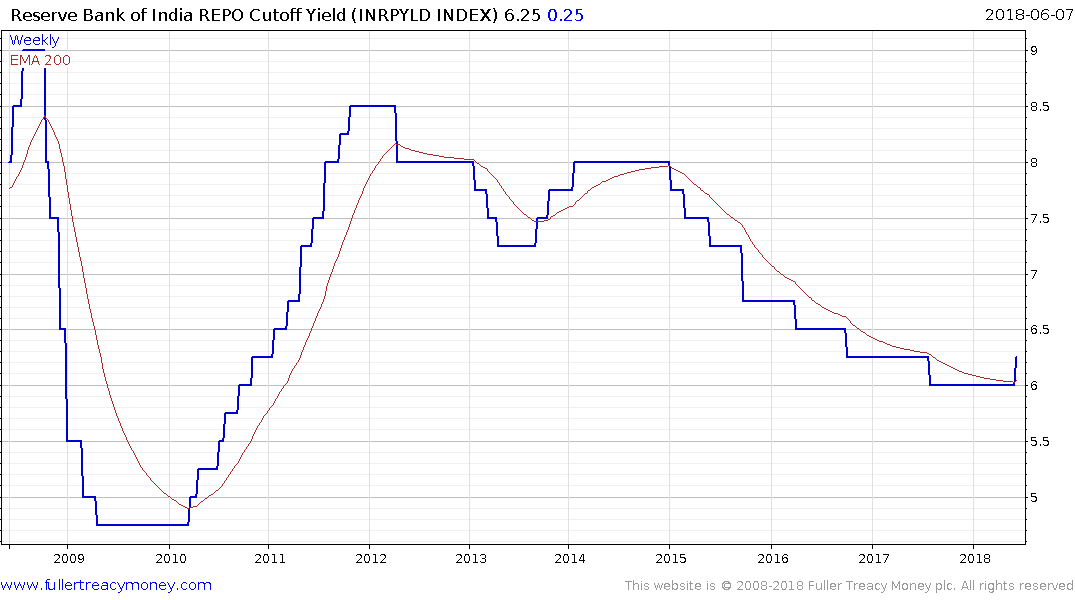 An important consideration in my opinion is that the RBI is getting out in front of a potential emerging problem early. The Brazilian Real, South African Rand, Turkish Lira, Argentine Peso etc have all broken downwards this year and some have required exaggerated measures to arrest the declines. By raising rates now, the RBI is taking the somewhat cheaper option of defending the floor before a break down and thereby avoiding the short selling that tends to accompany such moves. Considering the commonality in an increasing number of emerging markets the Rupee is an important market to monitor.
Back to top