Email of the day on India's demonetisation
Thank you for another very well done video commentary. I think it was excellent. When you or any one from the collective have time, could you please share their/your views on the effect of India's move to change their currency bills. Thanks in advance
Thank you for your kind words and I am delighted you are enjoying the video commentaries, which have so far been very well received and are a further example of how technology is advancing the ease with which we can communicate.

Demonetisation has been a transformative event for India because it represents a clear attempt to clean up the quagmire of cash payments and bribery that is embedded in just about every part of the economy. Corruption is not so easily stamped out but it does represent a least an attempt to tackle the problem. The decision has had a significant effect on the economy which is likely to last for at least another quarter and we will see how well the electorate views the policy in the upcoming state elections.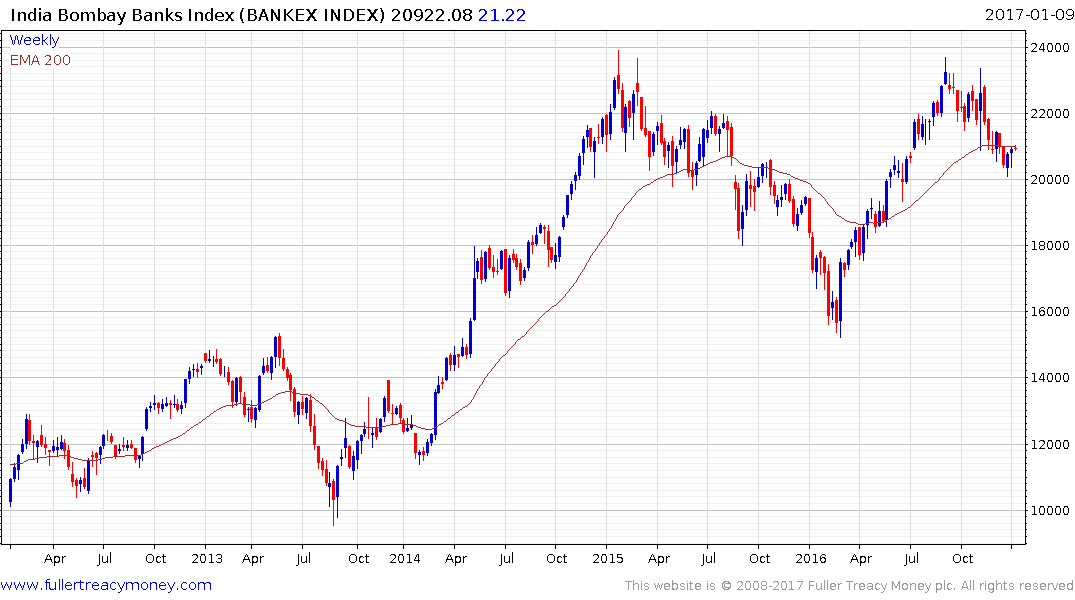 In the meantime demonetisation is a positive for the banking sector since it forces more business to be done using conventional methods and gives consumers an incentive to open deposit accounts. The Bombay Banks Index has paused in the region of 20,000 and a sustained move back above the 200-day MA would confirm more than near-term support in that area.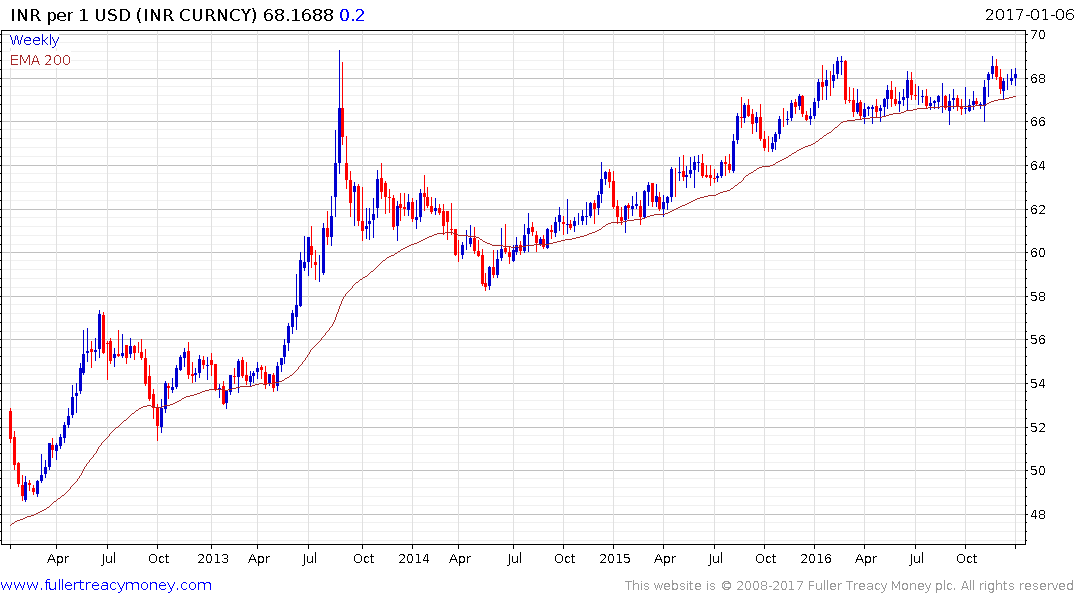 The Rupee pulled back sharply following Modi's November 8th announcement on demonetisation both because of the upward pressure Trump's victory put on the Dollar as well as the result itself. The Dollar has since unwound much of the short-term overbought condition but a sustained move below the trend mean, currently near INR67, would be required to question medium-term potential for continued higher to lateral ranging.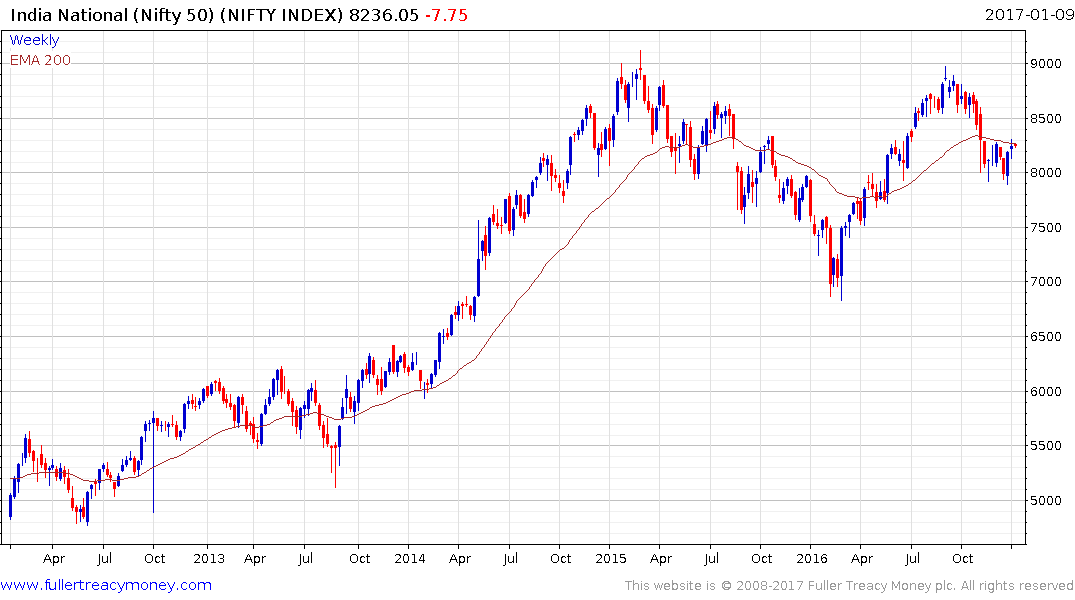 The Nifty Index has at least stabilised in the region of 8000 and is now testing the trend mean. A sustained move above it would enhance potential for a retest of the peak near 9000.
This article from Forbes.com may also be of interest.
Back to top