Email of the day on Hong Kong REITs
I emailed several weeks ago to ask that you include Prosperity REIT (808:HK) in the Chart Library, but I gave you the wrong ticker, so could you please add this again. And do you think you could review the Hong Kong REIT market at some point as well? It might prove interesting for us all. Thanks so much, and happy holidays.
Thank you for this question which highlights a high yield sector in Hong Kong, which is benefitting from the potential for additional flow of funds from the mainland. We have added the correct ticker for Prosperity REIT to the Chart Library.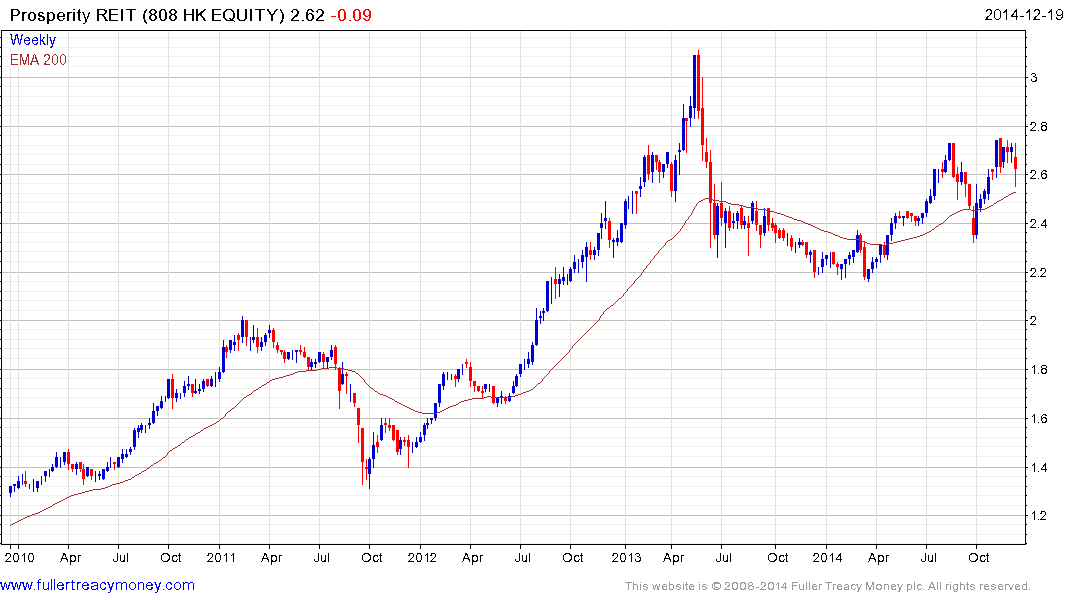 The Prosperity Trust (Est P/E 19.4, DY 6.22%) pulled back today to test the region of the 200-day MA but a sustained move below it would be required to question medium-term potential for additional higher to lateral ranging.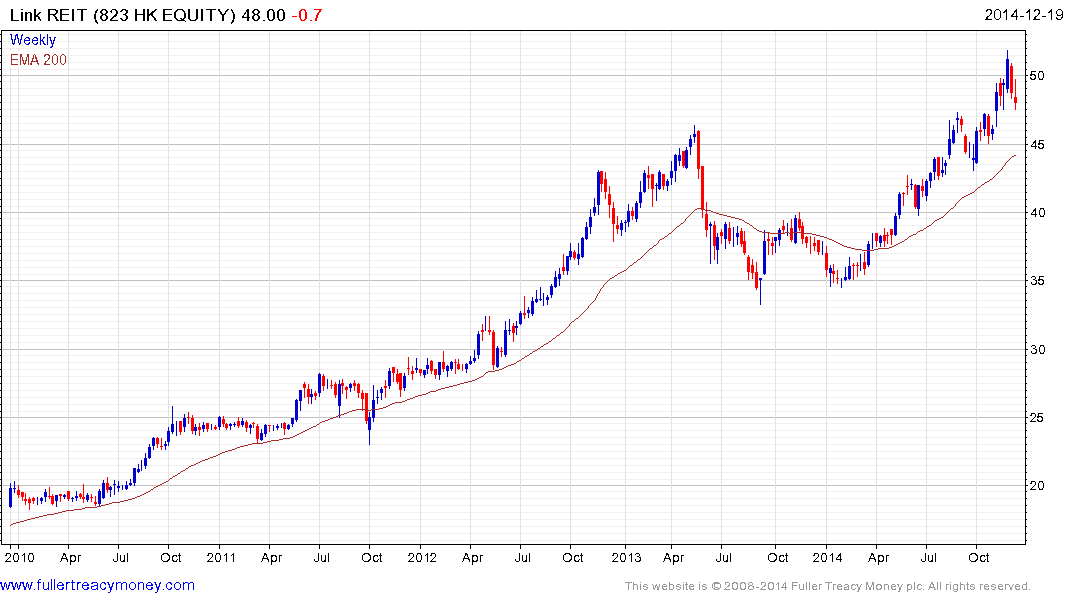 The Link Trust (Est P/E 16.37, DY 3.65%) has been rallying consistently for most of the year and is currently unwinding an overbought condition relative to the 200-day MA.
Back to top