Gold is soft. It's had some savage moves in the last few days. Is it possible this due to new currency notes in India? India is a large market for the jewellery trade.

Thank you for all your good work.
Thank you for this question which may be of interest to other subscribers. When the cash business in gold was clamped down on it marked an important turning point for the jewellery retail sector Los Angeles' once vibrant jewellery district. The removal of large denomination bank notes in India will probably have an effect on how gold is purchased but is unlikely to have an influence on the cultural important of the metal particularly around wedding season.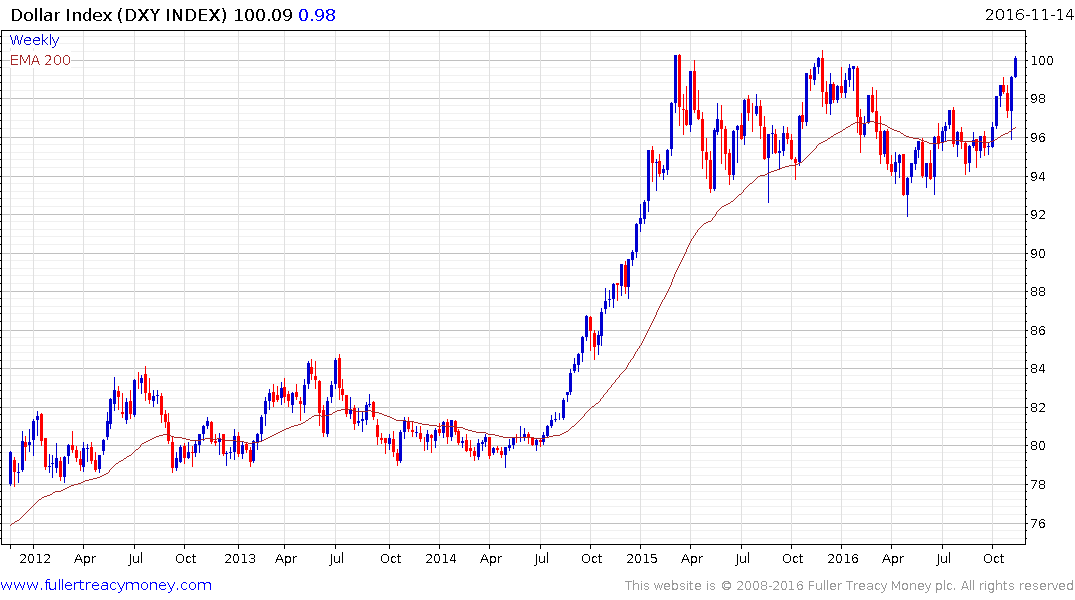 I suspect the strength of the Dollar over such a short period of time has been the primary factor in gold's weakness. The Dollar Index hit an intraday high above the psychological 100 level today. Considering the relative strength of the US economy, the potential for fiscal spending to bolster sentiment and the challenges facing the Eurozone there is medium-term scope for additional Dollar strength. However in the short-term it has already moved a lot so some consolidation is an increasing risk.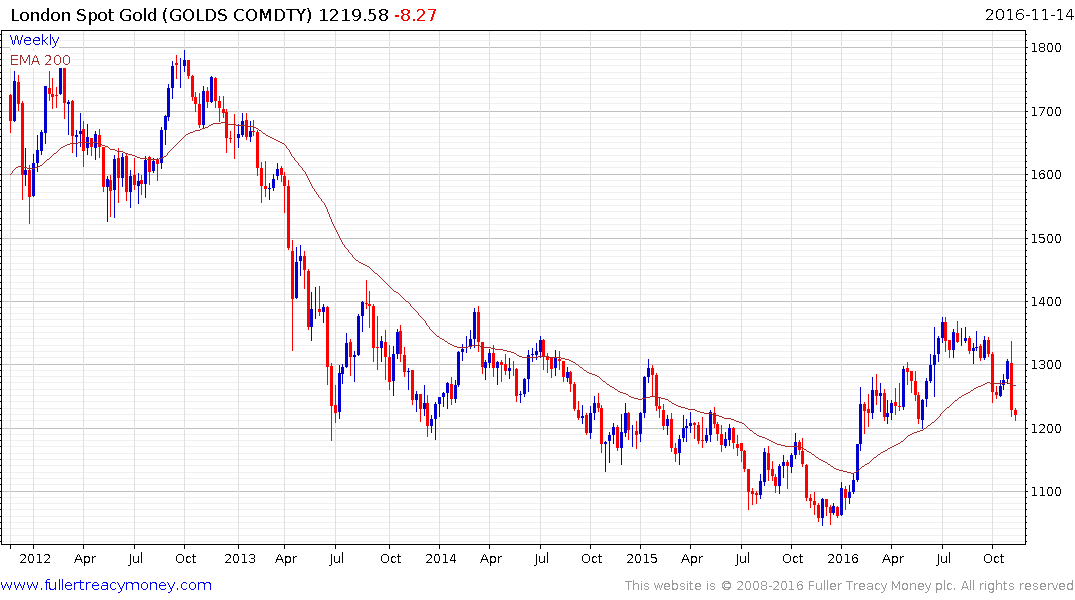 For gold the very sharp pullback in the 24 hours following the election result was bearish and questions the medium-term bullish hypothesis. It is now for the bulls to prove so to speak and the $1200 level has psychological connotations considering it was an area of support on a number of occasions earlier this year.
Back to top