Email of the day on gold from David Brown
Lucky you having a business trip. I'm looking forward to commencing again soon.

Your comment yesterday about losing a subscriber around the issue of gold was sad. My thinking is much the same as yours on gold, and I have been using baby steps, just as you have, into a leveraged position which is in the money now and should be a big winner when gold eventually takes off. Gold held stronger than I expected and I have only half the position I want so far.

I've attached an analysis I did several years ago. One can be cynical about cycles but the fact is this analysis predicted the top in 2020 with only 3 months leeway. The cycle says the real breakout (above $2000) happens in 2023 followed by a 5 year up-leg. I am expecting more sideways ranging and maybe more chance to add to my position at a good price.

Enjoy your trip. It seems a luxury to many of us who are still stuck at home.
Thank for your kind email. My first business trip in more than two years has been a pleasure and I'll write a report of this visit to Saudi Arabia for tomorrow's commentary. Thanks also for this analysis which highlights the fact that gold is quite capable of ranging for years at a time. It is equally true that it tends to put in its gains in short bursts of explosive energy. M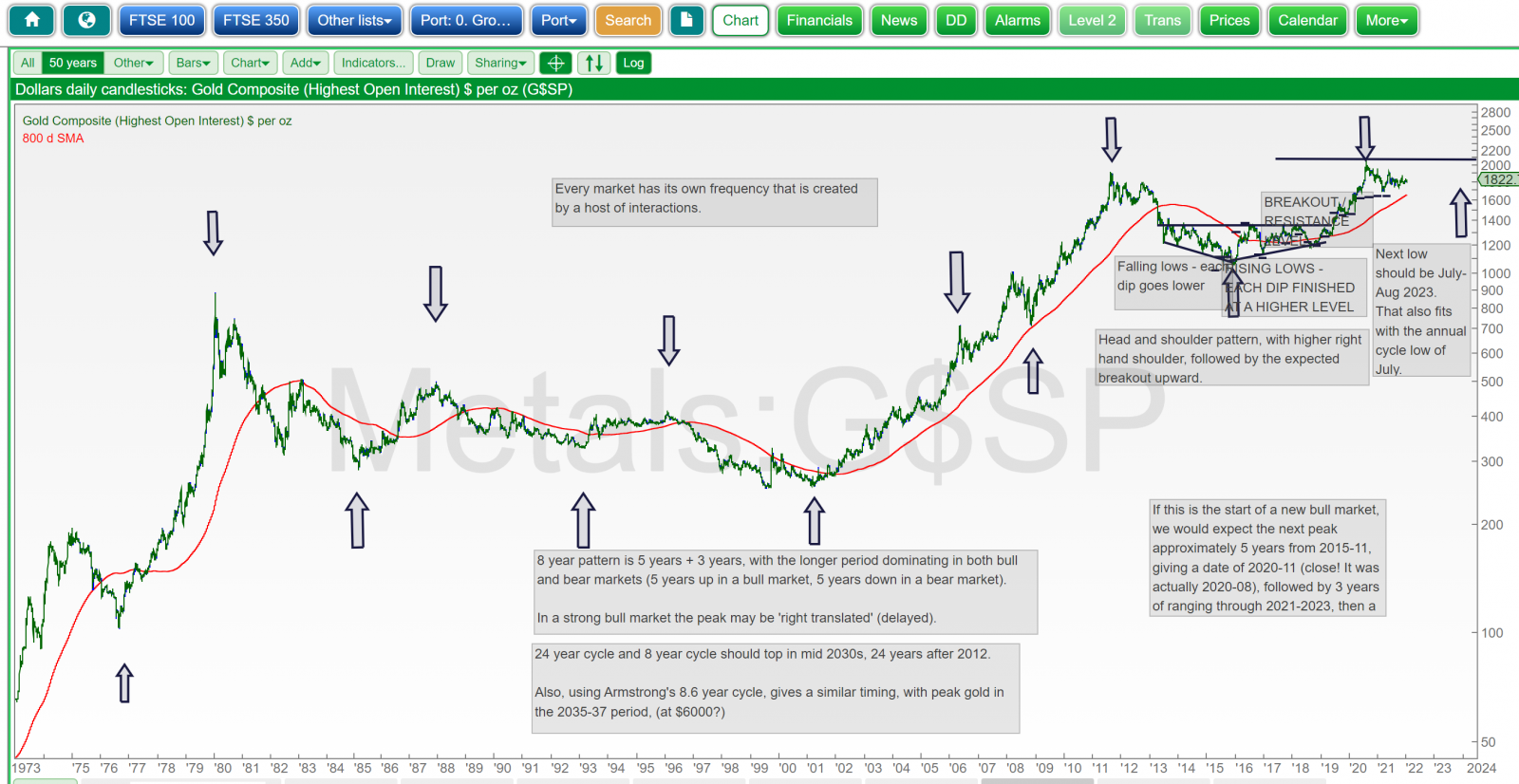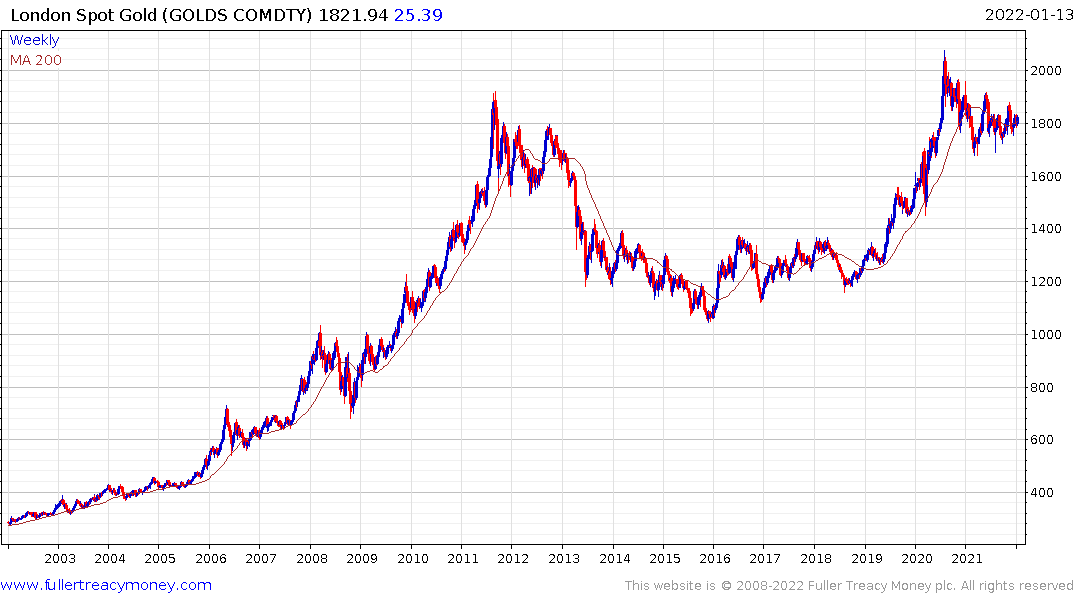 The most important thing inside any range is for some evidence to evolve of demand returning to dominance. The sequence of higher reaction lows over the last 10 months supports the view that investors are willing to buy dips despite occasional bouts of volatility. Nevertheless, gold is characteristically volatile so it can try the patience of investors. The most recent action has been encouraging though.
Back to top