Email of the day on gold and the Dollar
In the past both you and David thought that the precious metals where to be the last recourse for the currencies. Is that still a big factor for your bullishness vs the precious metals?

At the moment for the USA the dollar is very strong. Some, as u know, think it has overdone, peaked.

Is that the reason why you still like gold longer term.

Would appreciate your comments
Thank you for this topical question which may be of interest to the Collective. Gold is a monetary metal and does best when it is appreciating in every currency.
At present the Dollar is very strong and that has impeded gold's performance in US Dollars. The strong performance of the Brazilian Real and Russian Ruble have had much the same effect on the price when denominated in those currencies. Gold is trending higher in Euro and is even more impressive from the perspective of a Yen-based investor.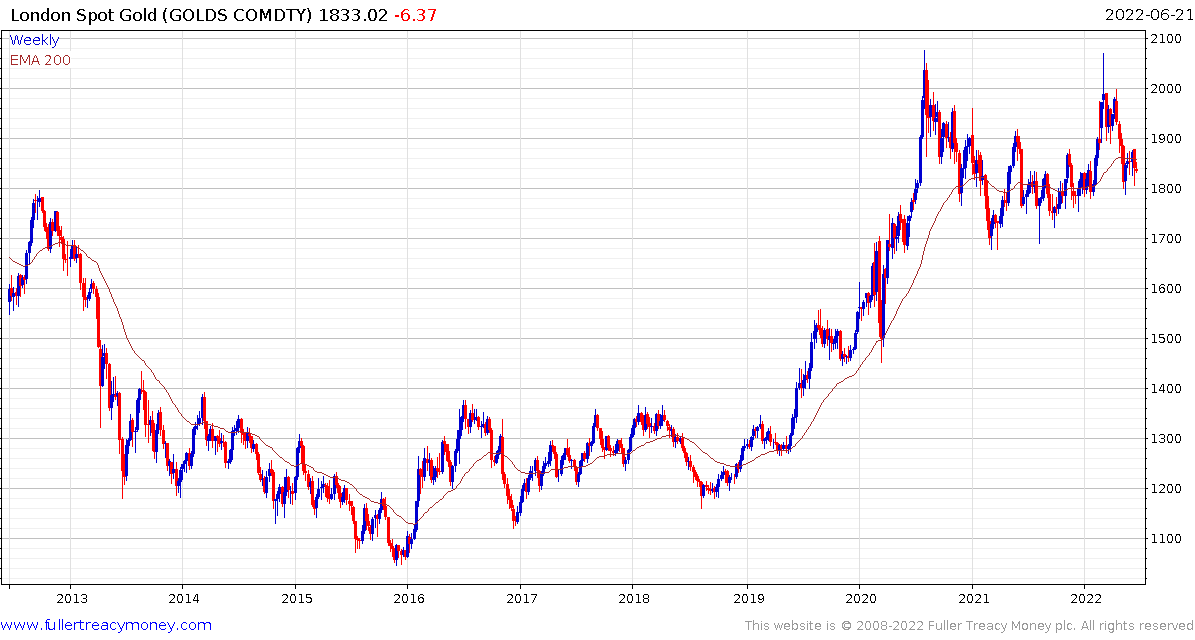 It would be reasonable to assume gold will break on the upside when the US Dollar eventually peaks. This is most likely to occur when a recession is confirmed, market participants conclude the pace of tightening will reverse and liquidity will reinforce fears about fiat currency purchasing power and financial repression.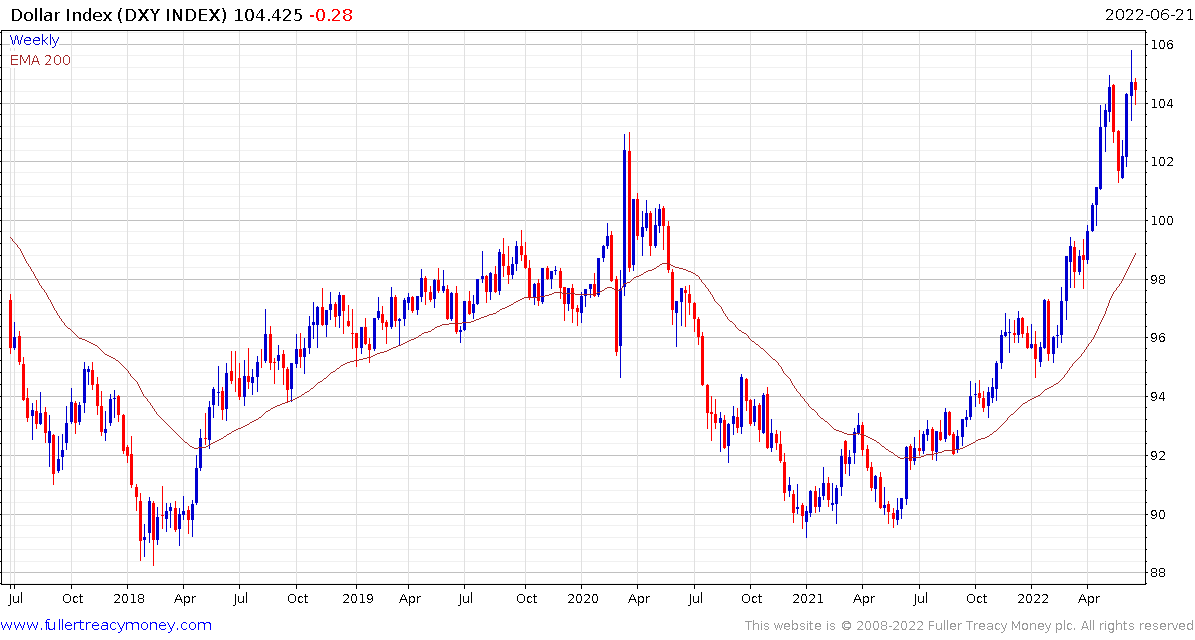 The other side of the argument is gold is unlikely to hold out against a liquidity driven bear market, where everything falls together. The grains and beans are rolling over while both copper and crude oil are barely steady. Gold could be susceptible to contagion selling in the event of a wider sell off.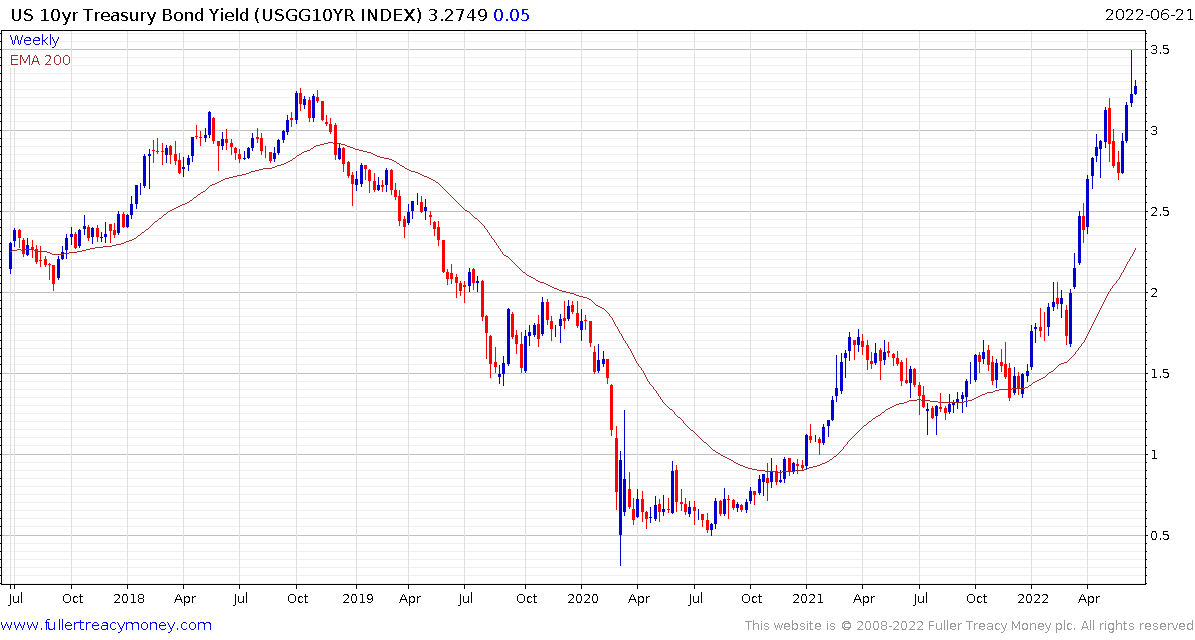 Bond yields continue to steady following last week's compression. If the 10-year breaks on the upside it will likely correspond with another bout of selling pressure in risk assets.
Back to top