Email of the day on gold and key reversals
Would today's precious metal charts indicate weekly key reversals?
Thank you for this question. An upside weekly key reversal occurs when the price moves to a new low intraweek but rallies to close above the high of the previous week. If that were the only consideration then this week would fulfil those characteristics. However, for a reversal to occur you need first to have had a decline and gold has been ranging between $1280 and $1300for the last four weeks. Therefore, this is a clear upward dynamic and, technically speaking, an outside week rather than a reversal which reasserts demand dominance.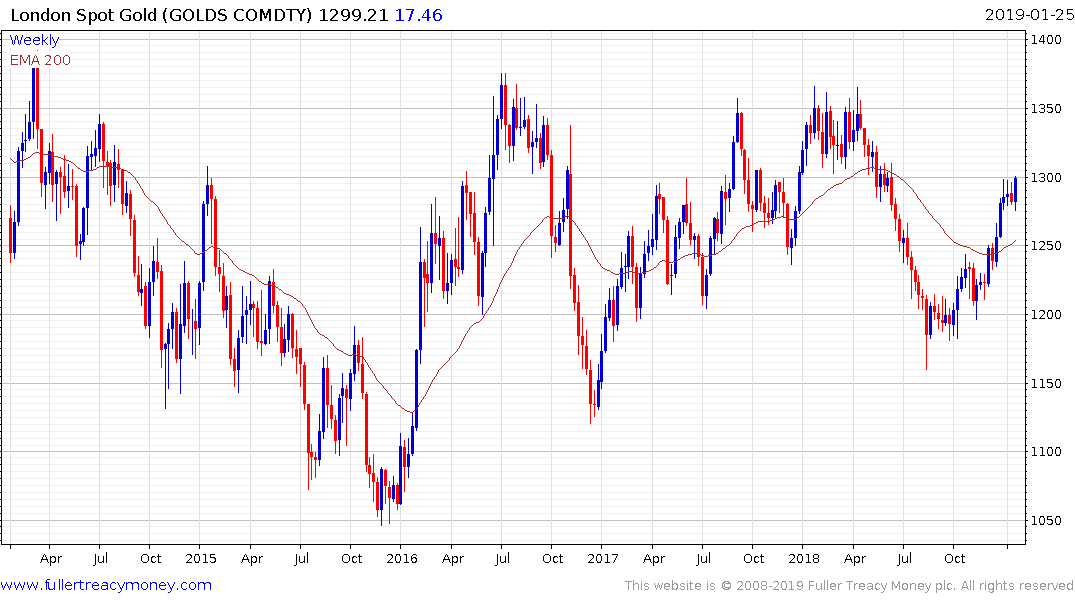 Silver bounced impressively from above the psychological $15 area and the region of the trend mean.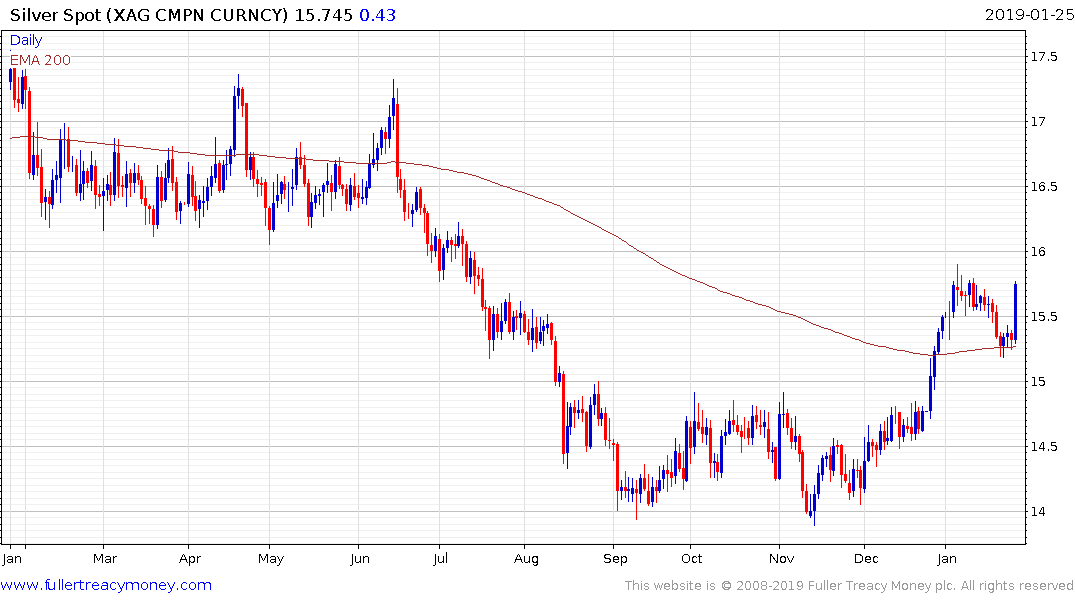 Platinum continues to steady in the region of $800.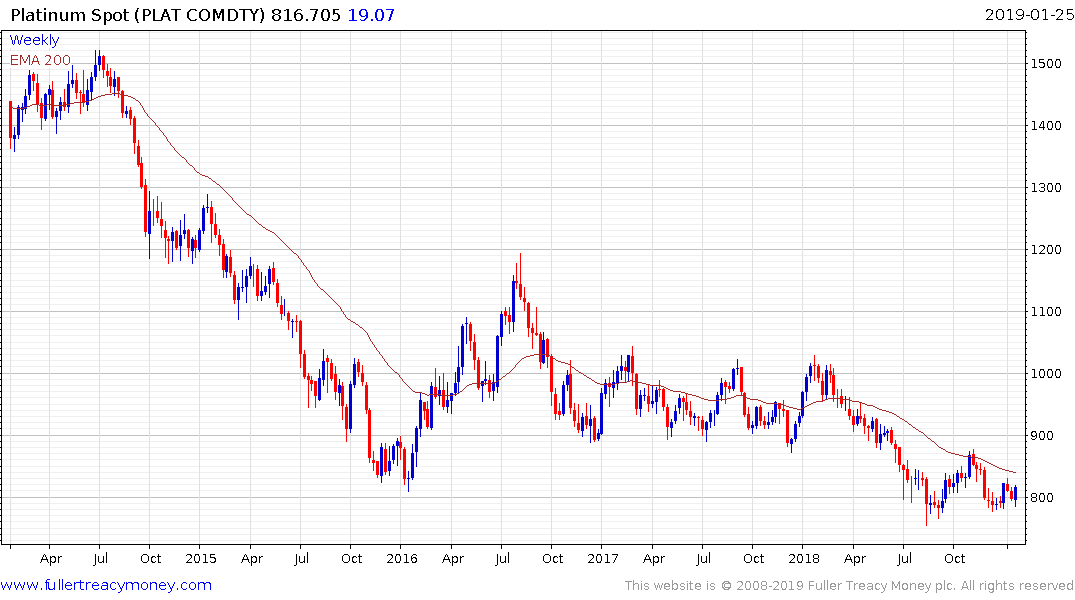 Palladium on the other hand posted an upside key day reversal today.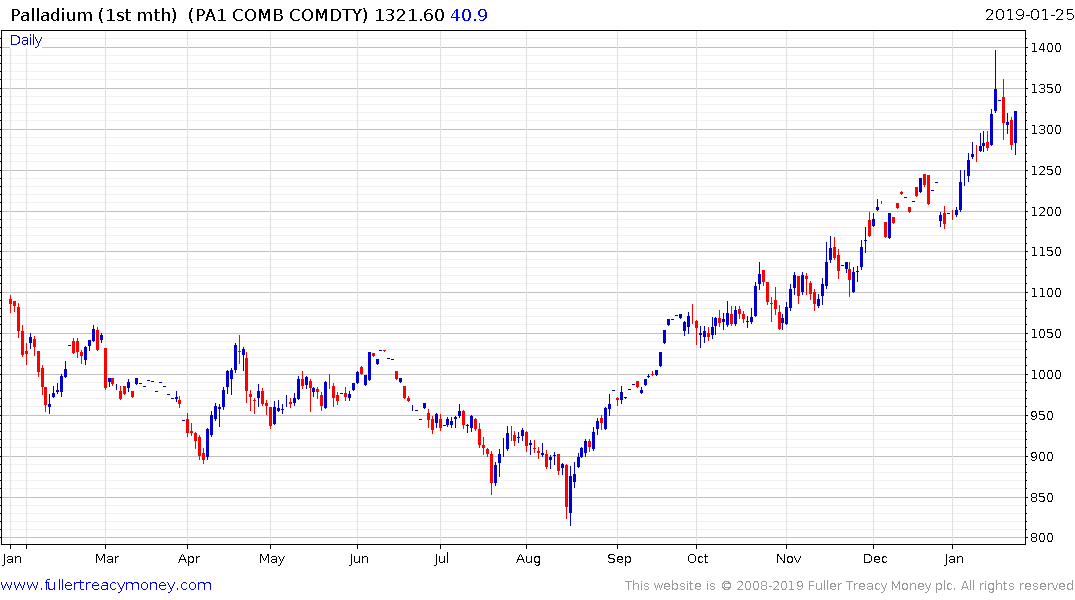 Back to top