Email of the day on global liquidity conditions
You have been emphasising the importance of liquidity as a determinant of equity market performance. You have asked, "What is the source of liquidity to support future market gains?".

Lawrence Fuller, publisher of "The Portfolio Architect" has provided a thorough analysis of the present unwinding of global liquidity and equity performance. On Page 4 there is a diagram showing a direct correlation in January 2019. (see attached). I cannot locate the source of the liquidity data.

Yardeni Research Inc, January 2019 edition of its "Global Economic Briefing: Central Bank Balance Sheets" on Page 7 may be lagging but it only partially reflects the picture presented by Mr. Fuller.

Are you able to help in any way?
Thank you for the attached reports and this question which the whole world is asking. I have to say I find it gratifying more people are using my chart of total central bank assets. I first created the measure on July 10th 2014 and immediately wished I had included it in Crowd Money.
Here is a link to the Lawrence Fuller and Birinyi reports.

My initial assumption was the rebound seen in total central bank holdings was as a result of the weakness of the Dollar particularly against the Yen and Renminbi.
Let's look at the individual currency adjusted charts for the Japanese and Chinese central bank balance sheets. We can clearly see that both measures have ticked up over the last month.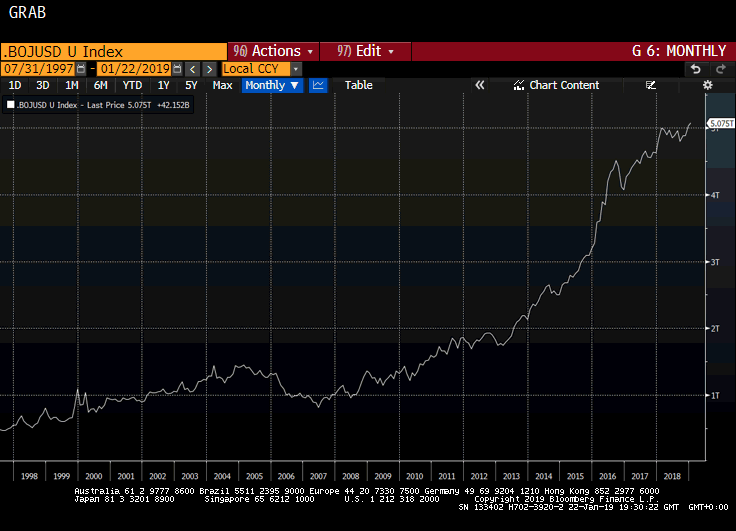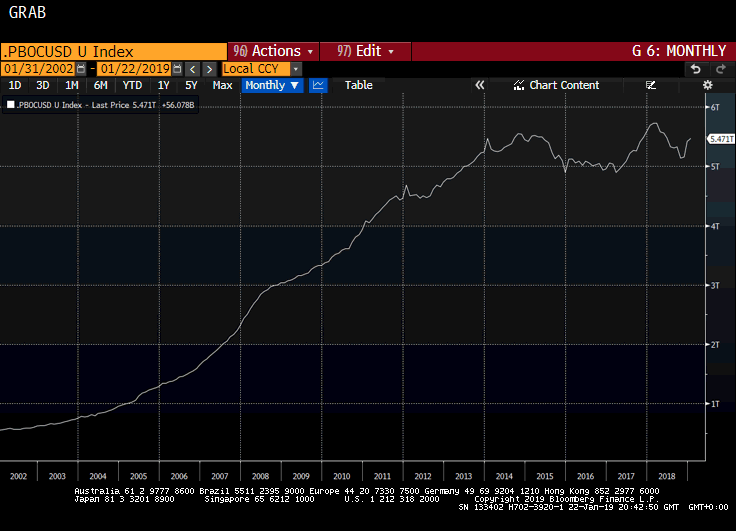 In local currency terms, however, the pace of the advances are not as impressive.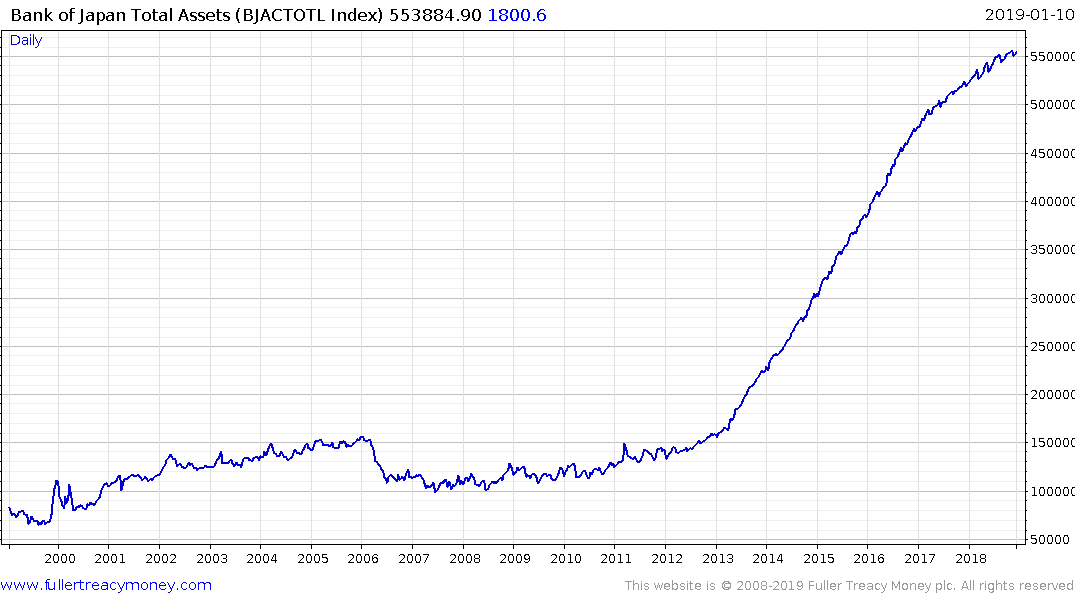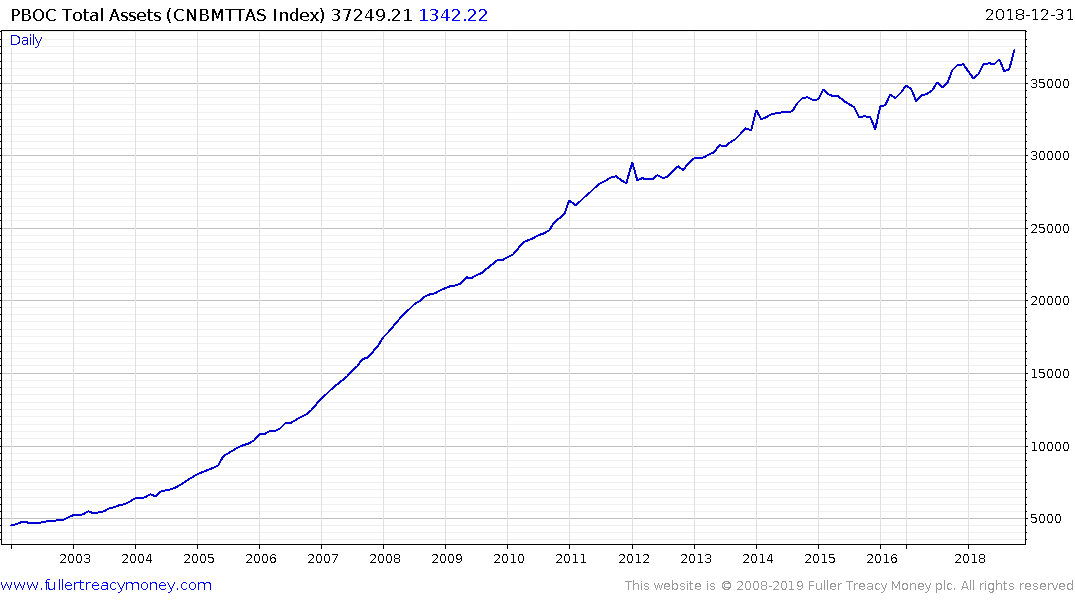 The UK no longer reports the size of its balance sheet but I found it particularly interesting that Jeff Gundlach mentioned Bank of England buying in his Just Markets presentation earlier this month. It appears the UK is bank buying bonds as uncertainty surrounding Brexit rises. Coupled with the fact the British Pound has been quite firm that will also have kicked in additional liquidity.
That lends credence to my view the US Dollar is a major determining factor in the extent and flow of global liquidity.
It's also worth highlighting the total assets figure pulled back last week and today we saw the first signs of the post-Christmas rebound rolling over.
Back to top