Email of the day on GameStop supply and demand
Hello Eoin, First of all I want to congratulate you with your daily audio comment. A very interesting start of the day. But I have a question: In your audio you talked about the fact that 'GME could perform a capital increase and sell a block of new shares to the HF managers that are short'. I personally think this is a great idea, it would deliver fresh easy capital to the company (a company which is not in excellent condition), give a chance to the shorters to buy a large amount of shares at the same price, and take the pressure off the market (this activity is putting the whole market under a lot of strain with the possibility of spillover effects to other markets). So why don't they do this? I don't understand but maybe there are some details that I'm missing?
Thank you for your kind words and for this important question. The first answer is perhaps GameStop's management really are flat-footed. That has certainly been the case for the last decade because they completely missed the move to ecommerce in the same way that Blockbuster missed the jump to streaming.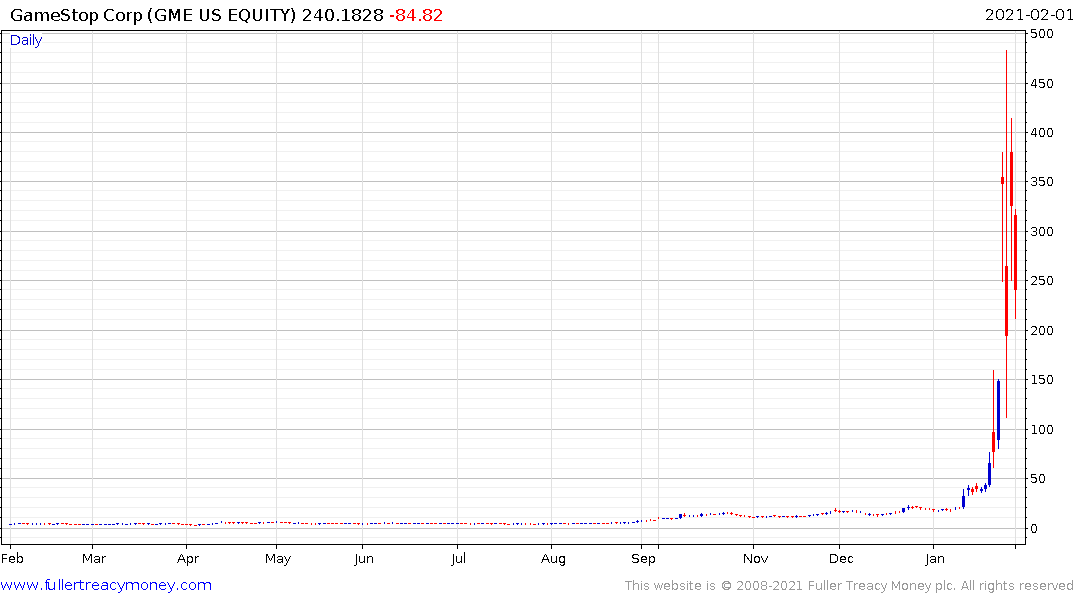 The second answer is perhaps they have just not had the time to get the details together. Let's not forget, the short covering rally began less than two weeks ago. With prices starting to come back down and the short interest percentage contracting the brief window for potential revenue raising may have passed already.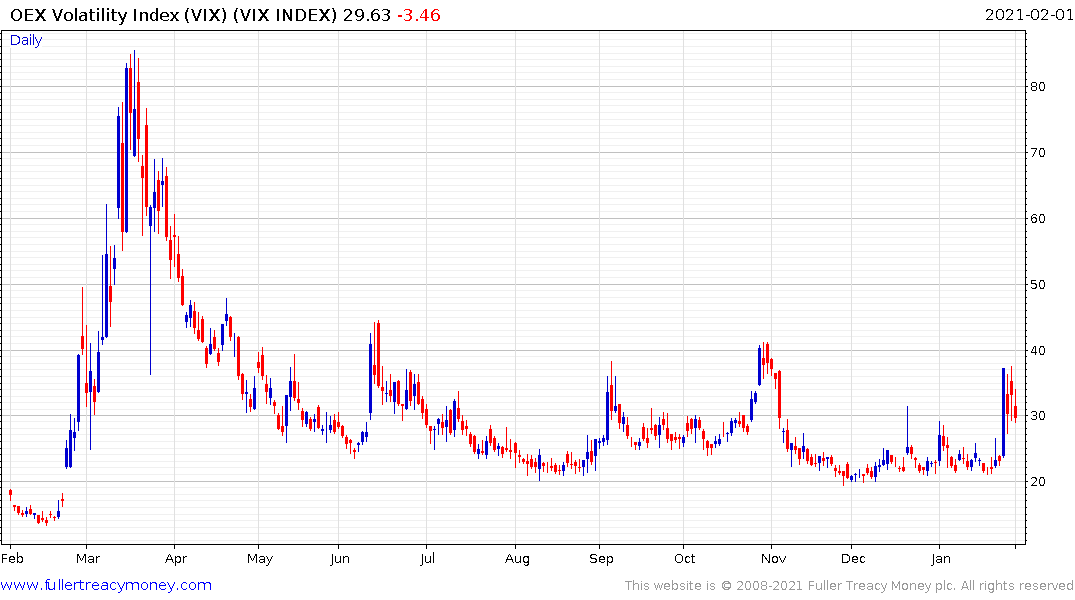 The VIX pulled back sharply today suggesting the risk of wider market contagion from this episode is being contained.
Back to top