Email of the day on Eurozone underperformance
It looks to me that European shares are lagging more and more the US and Far east shares. with this euro/usd head storm instead of headwind Europe will follow the USA a little on the way up but I fear will probably follow the USA every step of the way down when this market eventually starts to correct. I fail to see the reasons for this strong euro. could you please give your expert opinion?
Europe has lagged for much of the decade for a variety of reasons, but the region's decision to impose a sovereign debt crisis rather than force bankruptcies is among the chief reasons for underperformance. The questions about the sustainability of the Eurozone that the fiscal austerity pledge engendered have been partially averted by the ECB's massive quantitative easing program but tapering is already underway so growth will need to continue to trend higher if more revolts against the status quo are to be avoided.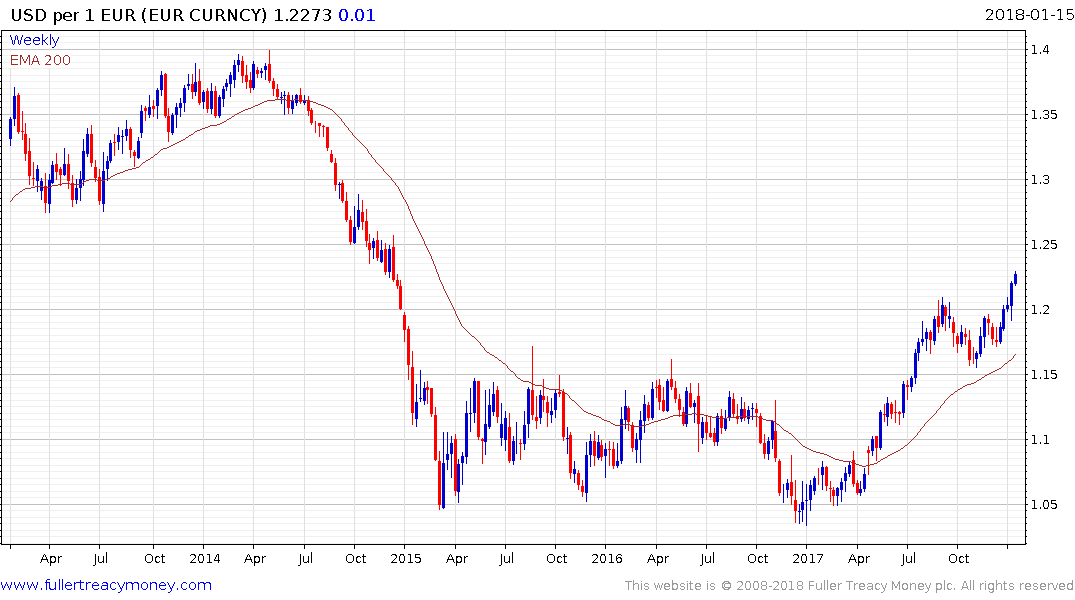 The Euro is rallying in part because of the assumption that the ECB is coming to the end of its quantitative easing program while the Fed's actions have already been well telegraphed. That is contributing to the outperformance of the Euro right now and it is extending it breakout from a more than yearlong range at present.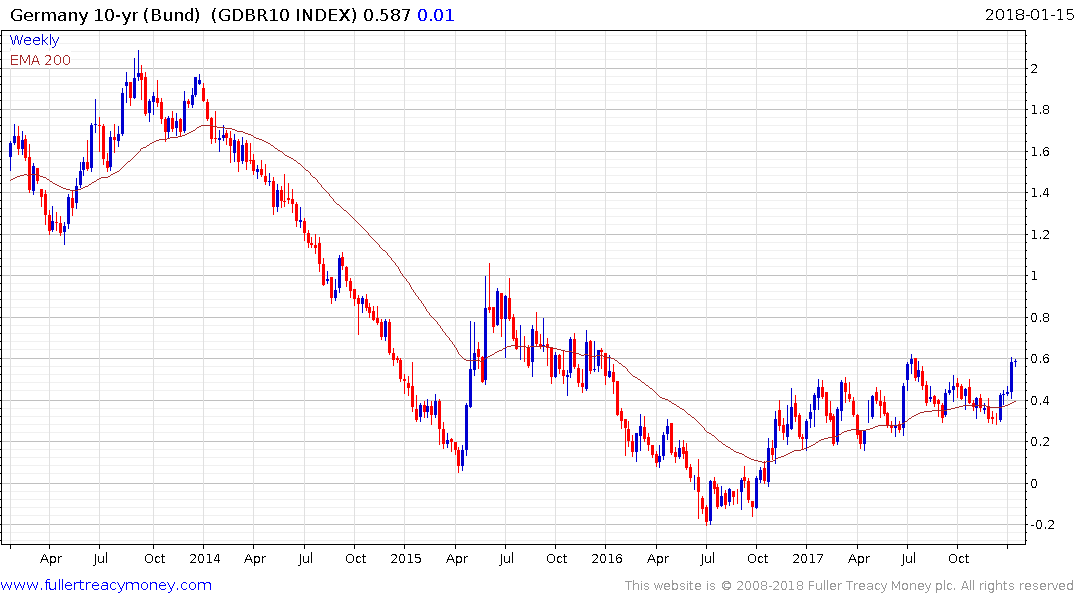 The recent selling pressure on German Bunds and the knock-on effect that is likely to have on peripheral bonds is an area that merits scrutiny because of the effect that could have on both government finances and perceptions for continued growth.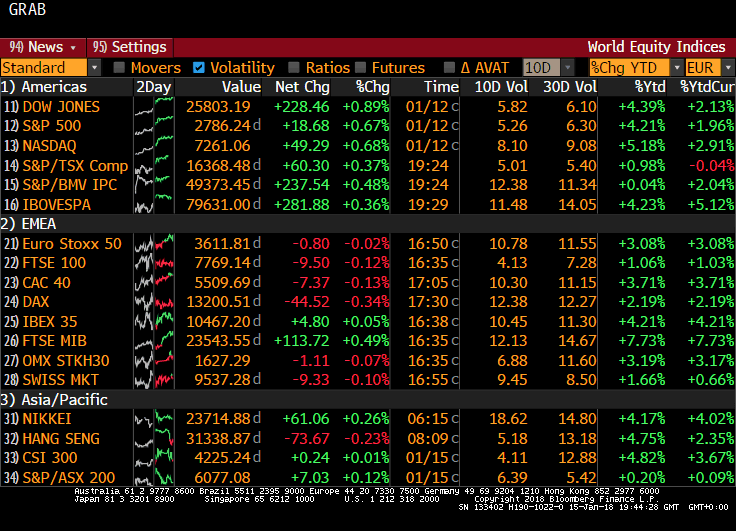 In the meantime, Eurozone investors have something of a quandary because European indices are almost all outperforming Wall Street so far, this year, not least because of the strength of the Euro is depressing the allure of overseas assets. Europe's catch-up is not currently keeping pace with Asia or the commodity producers but global growth and improving exports paper over a lot cracks suggesting the Eurozone should enjoy at least a temporary reprieve from some of its long-term concerns.
Back to top