Email of the day on European shares with low valuations
"I was wondering if you agree that Porsche looks interesting isin DE000PAH0038"
Thank you for this question which others may also have an interest in. Porsche is representative of a group of companies within Europe with very low valuations. In fact, following a scan of the Europe STOXX 600, Porsche has the lowest combination of historic P/E of forward P/E in the region at 2.86 and 6.36 respectively and the share yields 2.64%.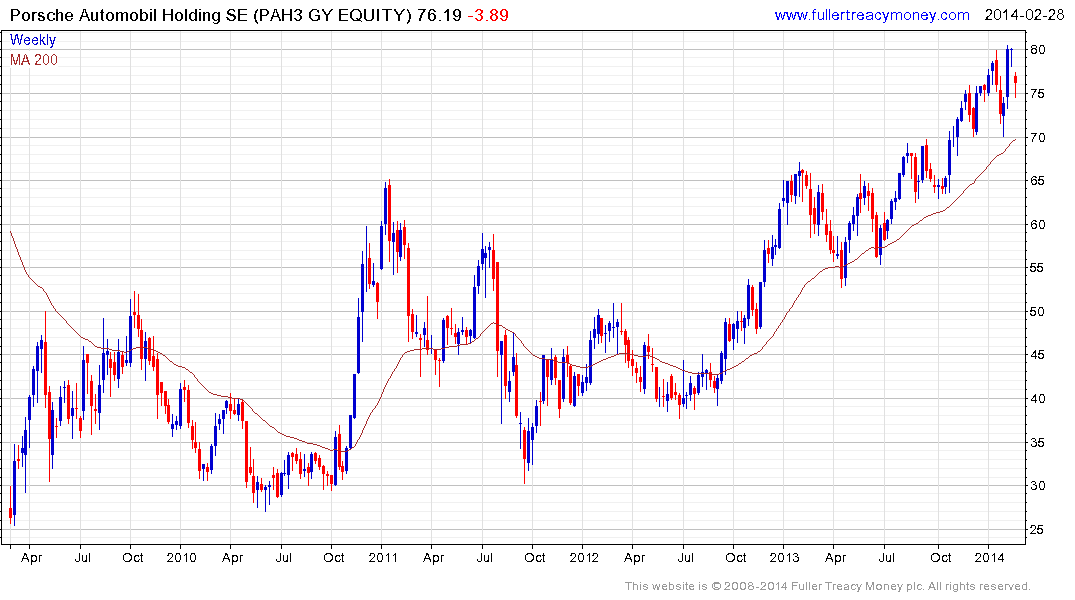 A number of other European car companies have similar though perhaps not quite as low valuations. Volkswagen (P/E 9.89, Est P/E 7.58, DY 2.14%), BMW's (P/E 10.58, Est P/E 10.59 DY 2.97%), Daimler (P/E 10.51, Est P/E 11.57, DY 3.34%), Renault (P/E 33.6 Est P/E 9.63, DY 2.38%) and Fiat (P/E 10.5, Est P/E 10.39, DY N/A) all have valuations lower that the region's mean.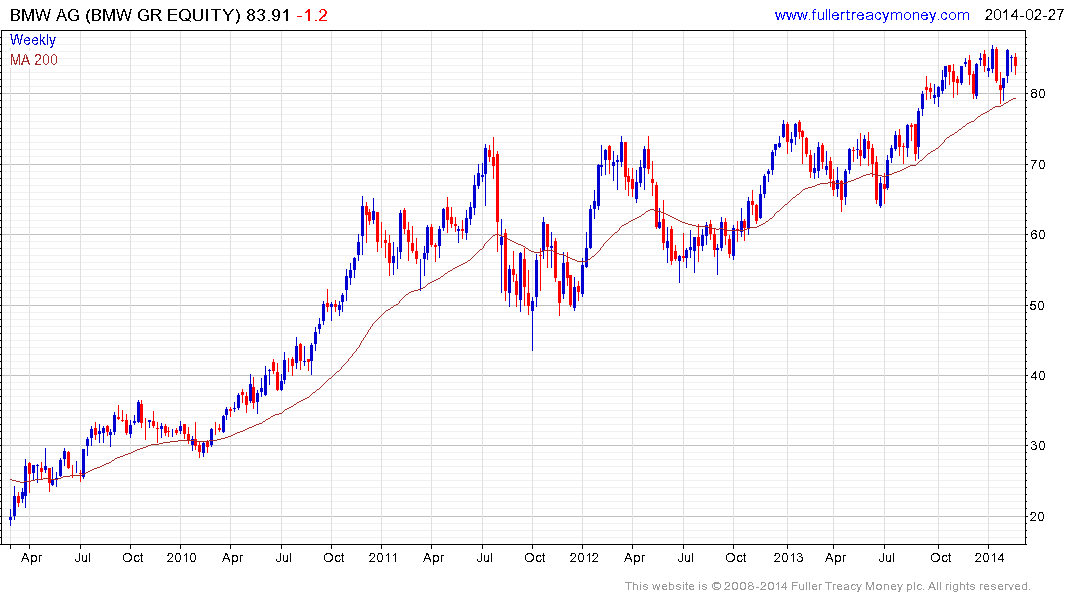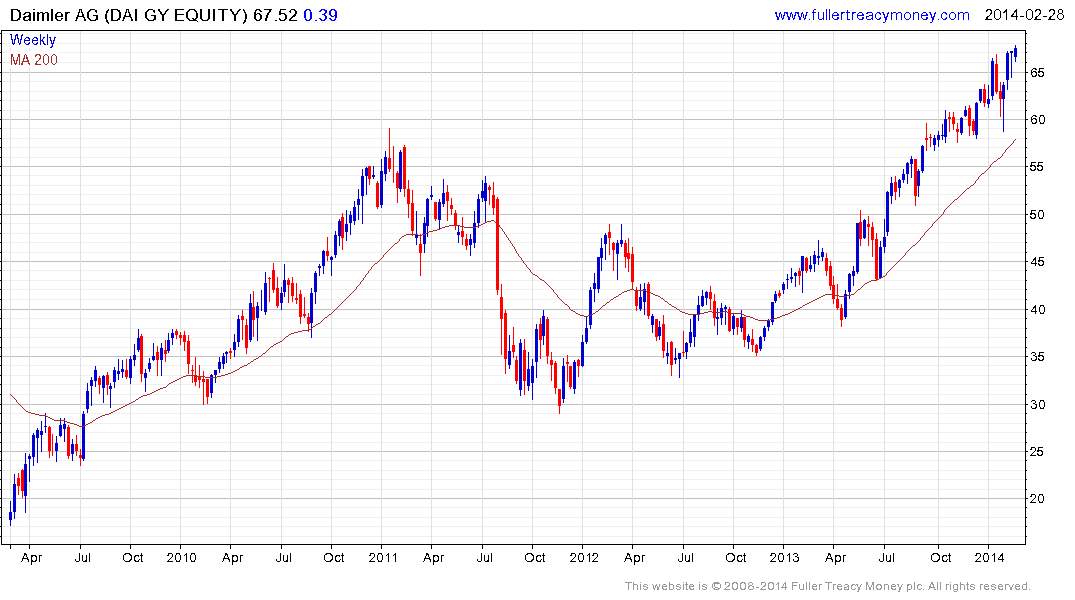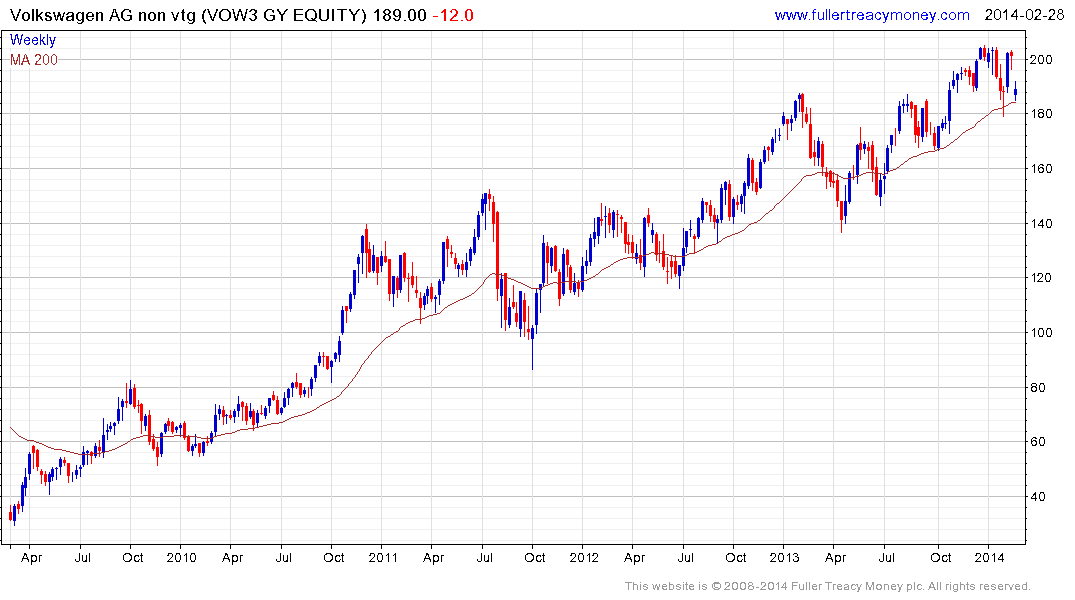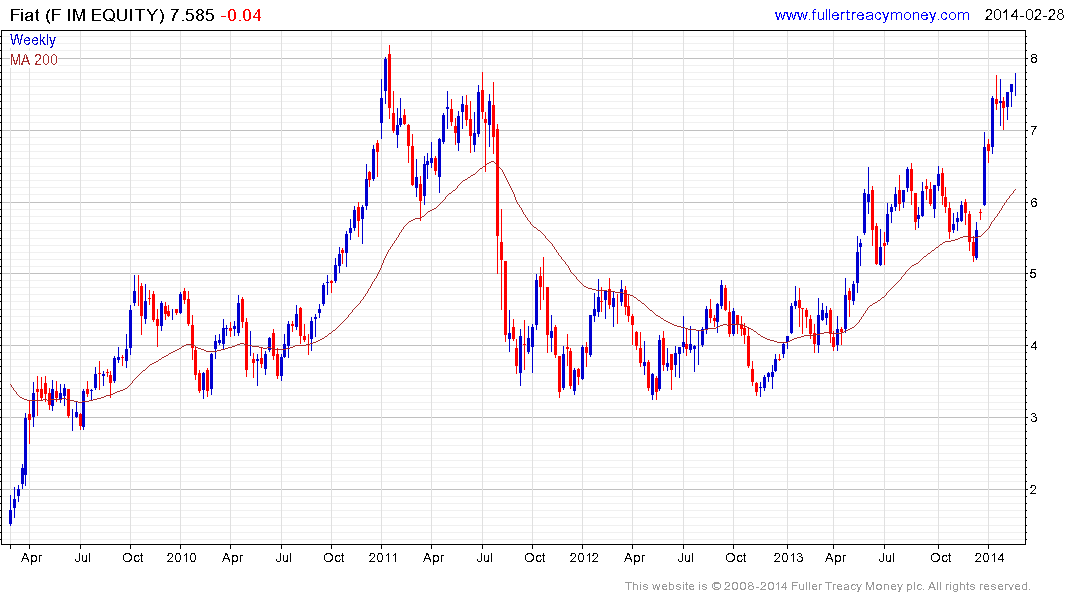 Broadly speaking the chart patterns for the above shares can be broken down into two categories. Those with a strong export focus have been among the greatest beneficiaries of loose monetary policy while those with more of a domestic European focus have been slower to recover. Some such as Renault are currently somewhat overextended relative to their trend means but their medium-term progressions of higher reaction lows would need to be broken in order to question potential for additional upside.

The auto sector was one standout in the search I performed on Bloomberg of Europe STOXX 600 shares with historical P/Es less than 10. but the reinsurance sector is also notable. Swiss Re, Muenchener Re and Hannover Rueck all appeared and yield 4.68%, 4.57%, 4.87% respectively. They have all been ranging for more than a year but have attracted investor attention of late as the search for companies that may represent value increases.
Back to top