Email of the day on ETF holdings of gold
I have been particularly taking note of the chart for The Total Known ETF holdings of gold over the past two weeks and observe it has bounced emphatically off the trend mean. Does this reinforce your view that gold is due for a bullish outlook?
ETF Holdings of Gold represent a significant source of demand for gold as an investible asset class. At 71.4 million ounces ETFs represent larger stockpiles than most countries and therefore reflect a signal as to the interest of the international community in the gold market.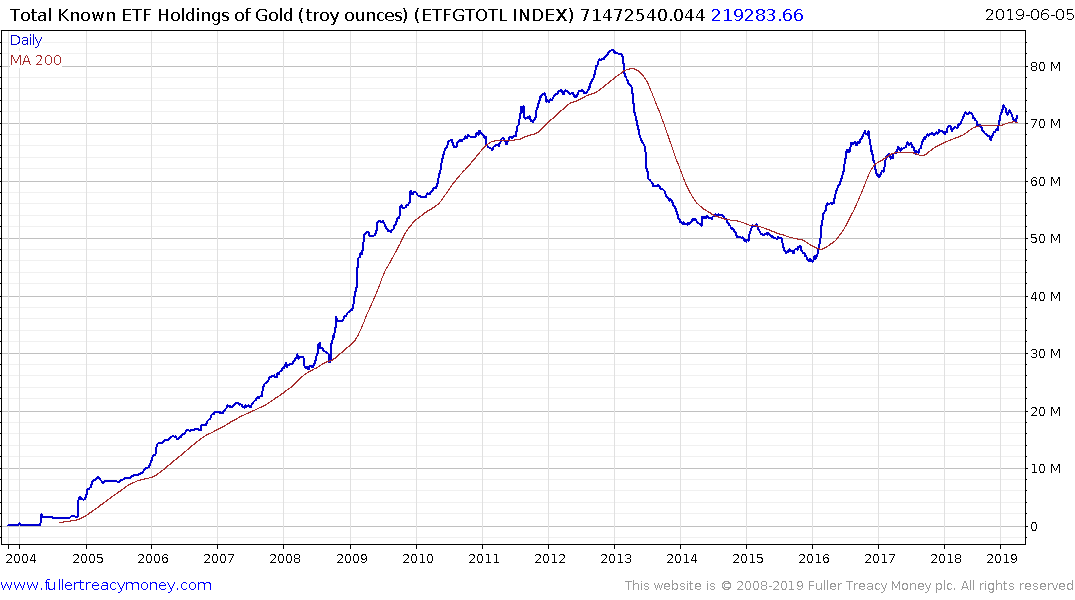 What I find most noteworthy about the measure is the fact the Index bottomed in 2016 and has held a progression of higher reaction lows since. That confirms the accumulation hypothesis, despite the much more volatile price action of gold.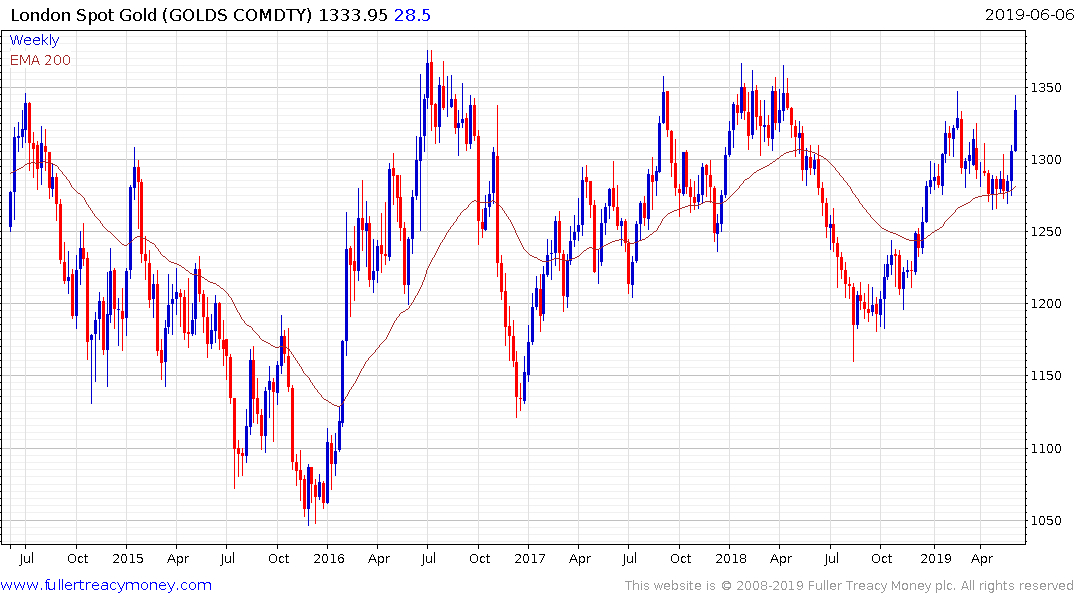 I've seen more than a few analysts cite the $1380 level as the upper side of the evolving base formation. However, if we address the defining characteristic of the trading action, it is not so much that the price needs to reach $1380, but rather that it has failed to sustain moves above $1350 since 2014. We will need to break that pattern to confirm a return to medium-term demand dominance and I believe that is a growing possibility.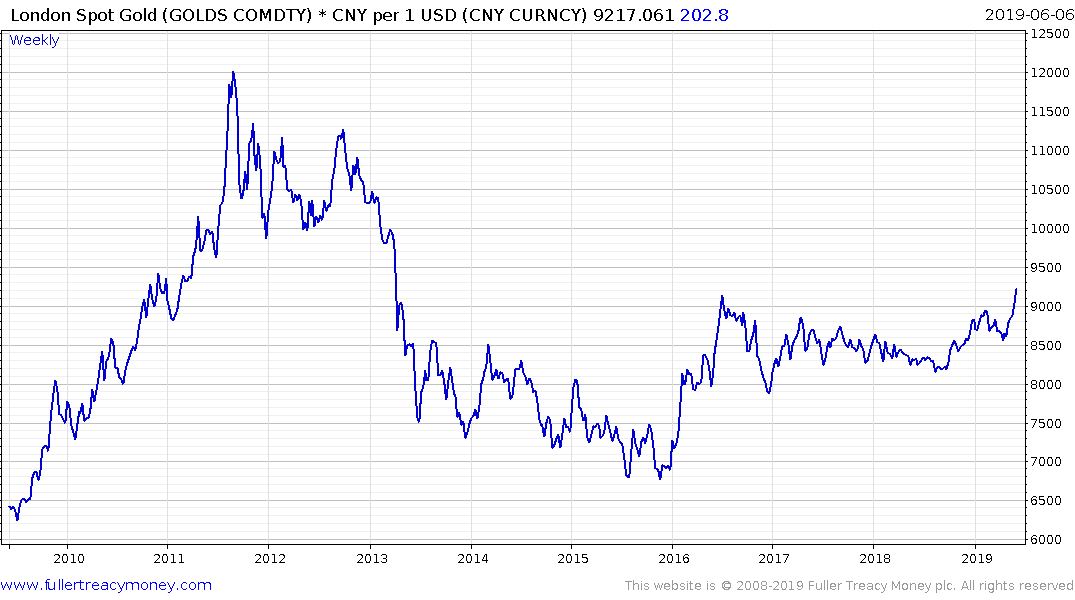 Perhaps, the most important development is the fact that Gold broke out when quoted in Renminbi this week. This is the first time since 2013 it has traded above CNY 9000 and it represents a meaningful sign of a return to demand dominance.
Back to top