Email of the day on ETF Holdings of gold
A question Do we need to see a clear change of trend in the chart for Total known ETF holdings of gold before we take any uptick in the gold price seriously?
Thank you for this question which may be of interest to other subscribers. ETF holdings of gold are an important source of demand for the sector and had been trending higher for almost 18 months before the recent drawdown. That was indicative of retail investors coming back into the market and the drawdown suggests at least some have left.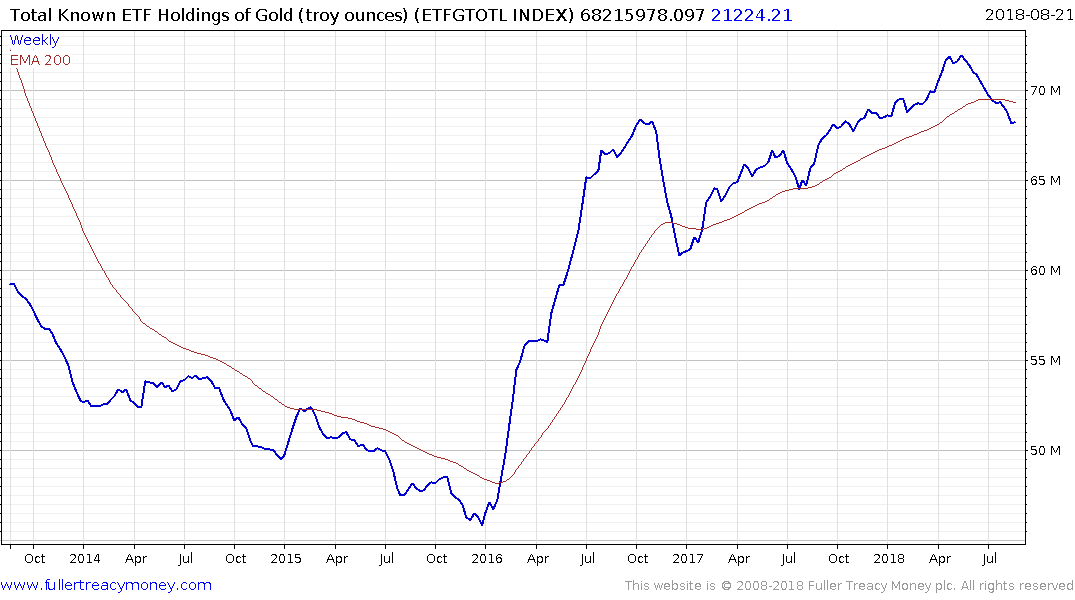 The decline seen in the chart to date is an inconsistency but is not so large that it suggests a widespread rout. Meanwhile Bloomberg reported yesterday that institutional investors have the largest short position in gold in history. It those positions that need to come under pressure if we are to see a meaningful rally in gold.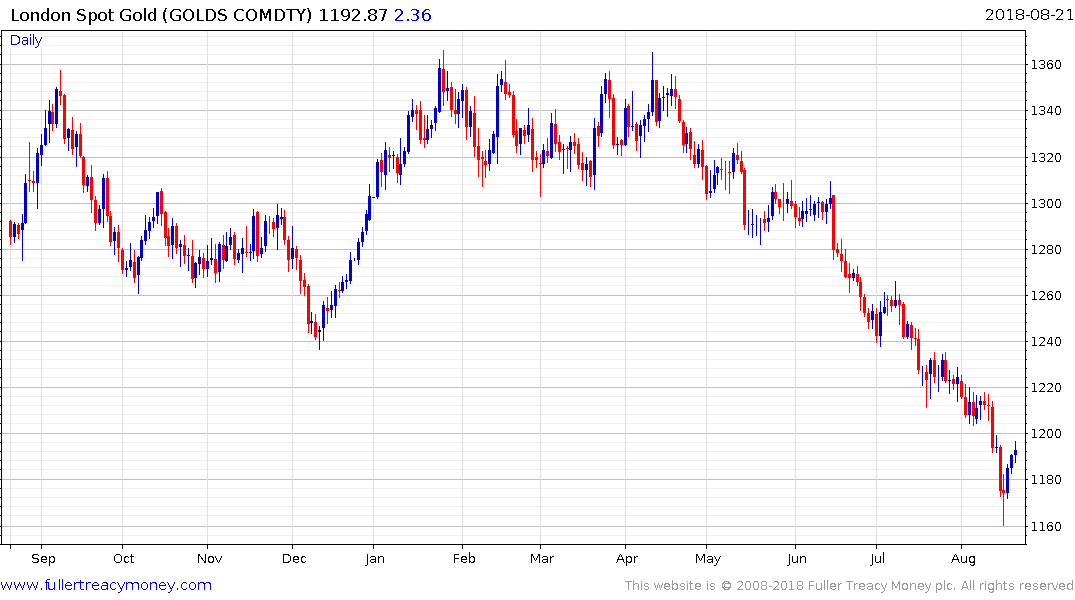 The big question is how much gold Turkey has been forced to sell as a result of the recent intensification of its financial weakness. With the Lira having bounced from a deep oversold condition some of that pressure may be coming off.
Personally, what I am looking for is a higher reaction low and a break of the consistent progression of lower rally highs. That would signal the supply dominant environment is changing.
Back to top