Email of the day on ETF gold holdings
In the last few days, the chart for Total known ETF holdings of gold has turned up after a period of steady decline. Might this be a straw in the wind for better times regarding the gold price
Thank you for this email which may be of interest to subscribers. ETF holdings of gold have swollen to become the third largest official holders of the metal. I don't expect that trend to change, although it has had a meaningful correction over the last year. Before this bull market is over, I expect ETFs will be the largest holders of gold and potentially by a wide margin.
The total ounces held figure jumped 480,000 this week, ahead of today's virus-inspired rally. The move is not large enough yet to confirm a change to trend but the rebound is encouraging.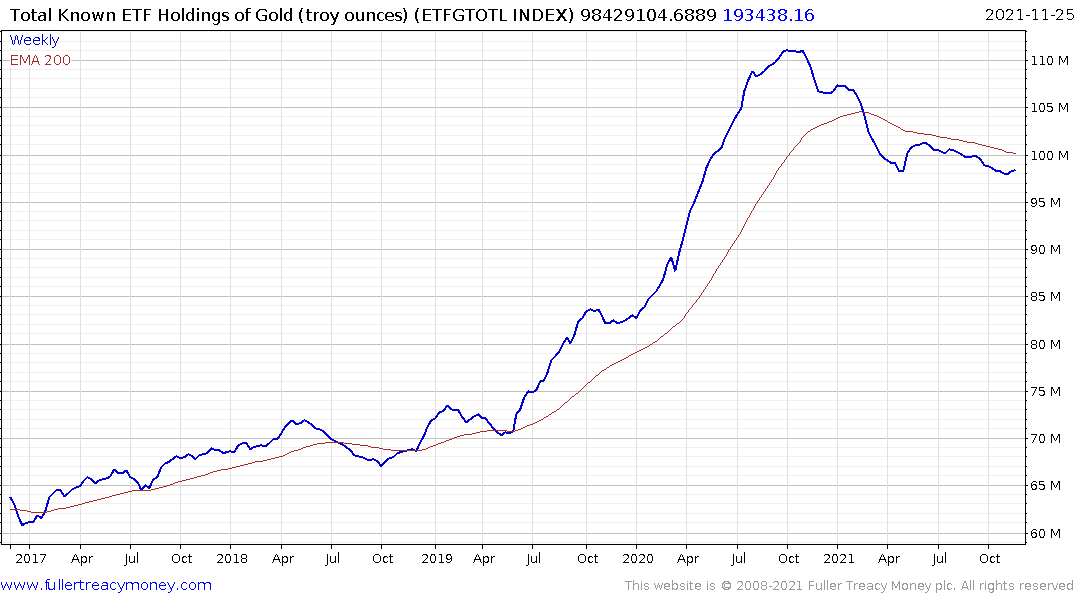 It's worth considering that while the total ETF holdings are not a timing indicator, their existence represents a significant source of potential supply withheld from the market. When the total rises, it serves to withdraw supply even further and acts as a stabilizing force for the uptrend overall.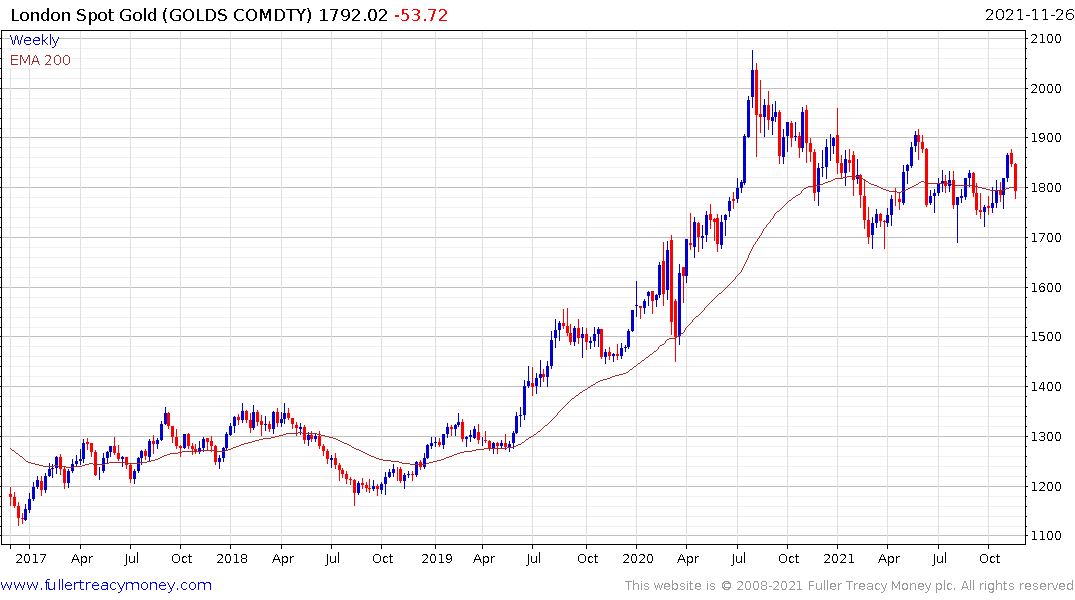 The more urgent concern right now is gold tends to be volatile during selling squalls but then tends to rebound in a very strong manner. There was some evidence of that in today trading where an initial bounce was more than fully unwound before a bout of volatile trading resulted in the price rebounding again.
Back to top