Email of the day on delisting Chinese shares from the US
Any opinion of BABA US delisting or Chinese Tech Stocks delisting and impact to their stock performance in HKEX
Thank you for this question which raises an important consideration. This article from Reuters on August 1st may also be of interest. Here is a section:

​The Holding Foreign Companies Accountable Act (HFCAA) is intended to address a long-running dispute over the auditing compliance of U.S.-listed Chinese firms.
It aims to remove foreign companies from U.S. exchanges if they fail to comply with American auditing standards for three consecutive years.
Alibaba on Monday said being added to the list meant it was now considered to be in its first 'non inspection' year.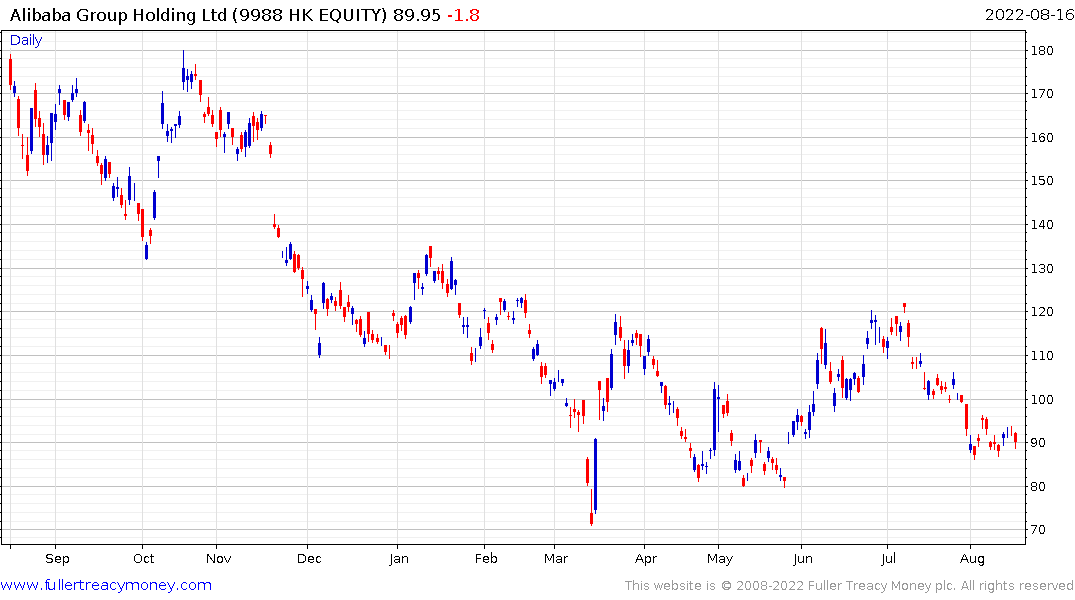 This suggests the threat of delisting is not imminent even as five state owned companies (PetroChina Co., China Petroleum & Chemical Corp., Aluminum Corp. of China Ltd., China Life Insurance Co., and Sinopec Shanghai Petrochemical Co.) do intend to voluntarily delist. So far trading has not allowed a wide arbitrage to evolve between the two jurisdictions but I suspect the Hong Kong listings will be the less risky alternatives going forward.
The bigger challenge for Alibaba is it remains the subject of government scrutiny into its business practices and Ant Financial's valuation continues to be cut as financial regulations are enforced.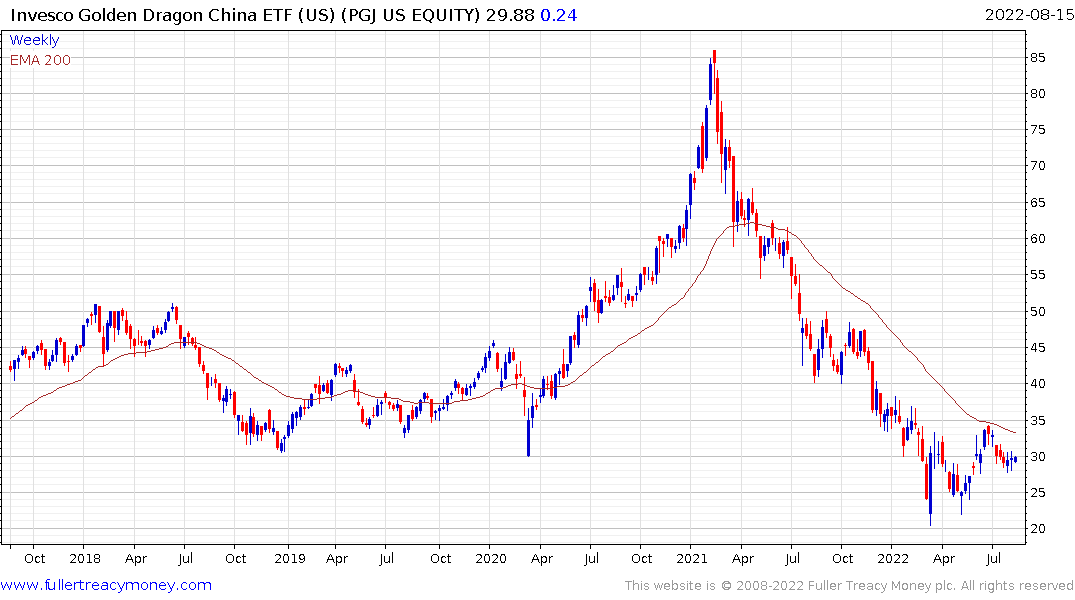 The Nasdaq Golden Dragon Index rallied in June to break the medium-term sequence of lower rally highs. It has since eased back and will need to continue to hold the 6000 level if support building is to be given the benefit of the doubt.
Back to top