Email of the day on cybersecurity firms
I wonder if you would consider as one of your very erudite sector reviews looking at cyber security firms. Most people would probably be investing in these through the ETF HACK. Like many other people I got pulled in when the sector was in the news recently after some high profile hacks, but since then it's performance has been terrible.

Is it sensible to invest in a sector like this just because of a feeling that more money will be put into it, without any knowledge of which firms will emerge triumphant? That is, can the profits from the few winners be expected to outweigh the losses of the many losers?



Thank you for an interesting question. Cyber security is a major growth sector but it's a crowded field and not every company with a solution is going to make it. This is a good example of where investor demand has sought a diversified product but that the sector is not particularly suited to a diversified approach. In a competitive growth sector, such as this one, I believe stock picking with a reliance on relative strength is likely to be a more productive exercise.
Despite the fact a number of shares have experienced steep drawdowns I think it's important to highlight the fact that cybersecurity concerns are unaffected by the Chinese economy, the potential for the Fed to raise interest rates or the price of oil. The barrier to entry for nefarious elements to try hacking into personal and commercial accounts is getting lower all the time due to technology. Everyone, everywhere is going to have to have some form of cybersecurity and/or encryption in the near future.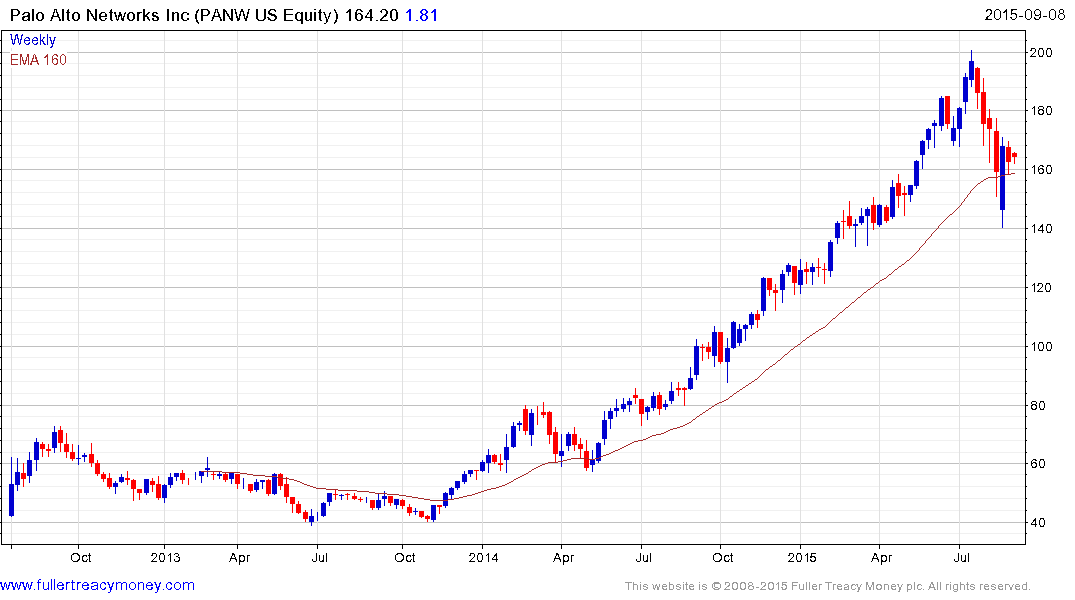 Palo Alto has been the sector's clear leader but it experienced its largest reaction since it IPO over the last month. It bounced from the region of the 200-day MA and while some support building is to be expected, a sustained move below the recent lows would be required to question medium-term scope for continued higher to lateral ranging.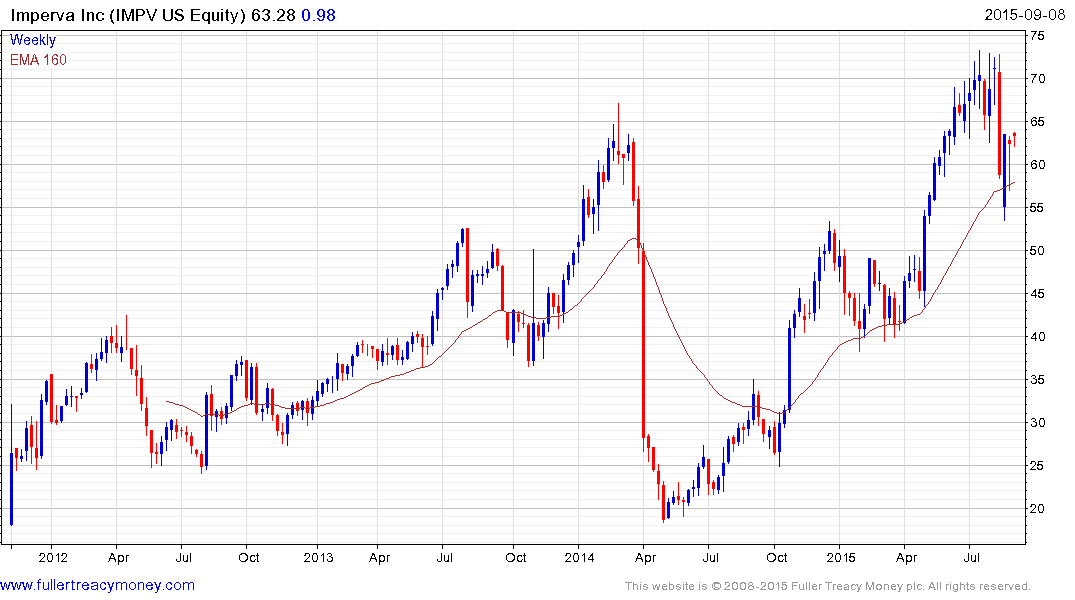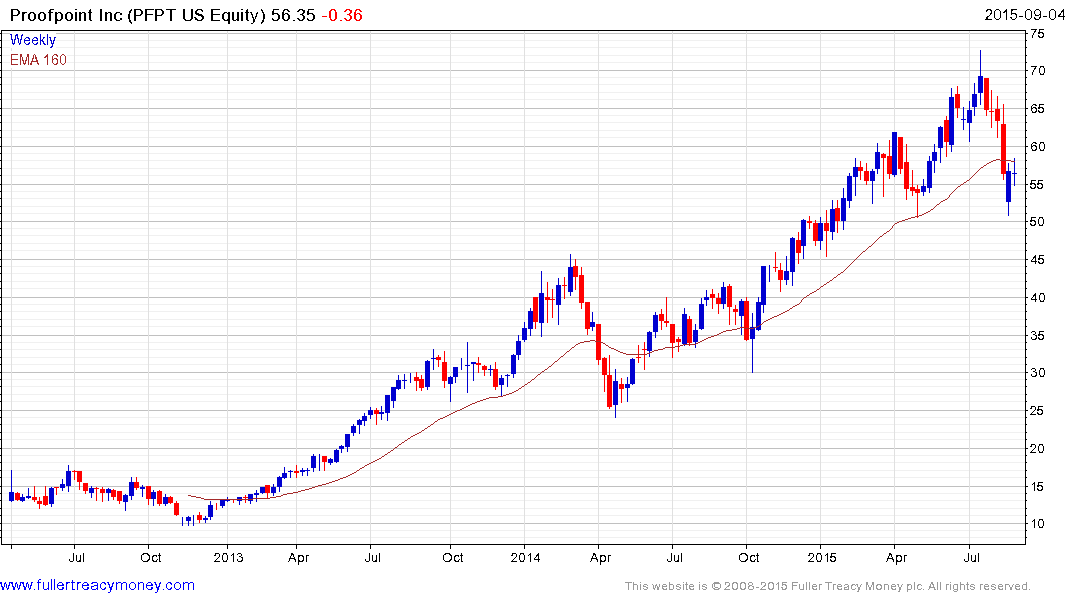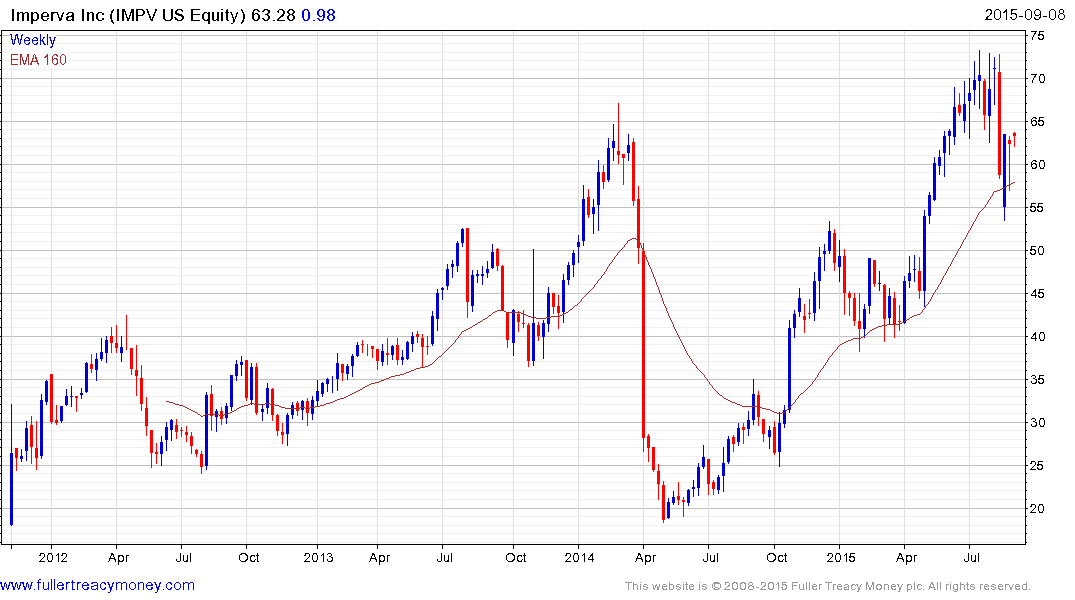 Imperva, Proofpoint and Fortinet have similar patterns.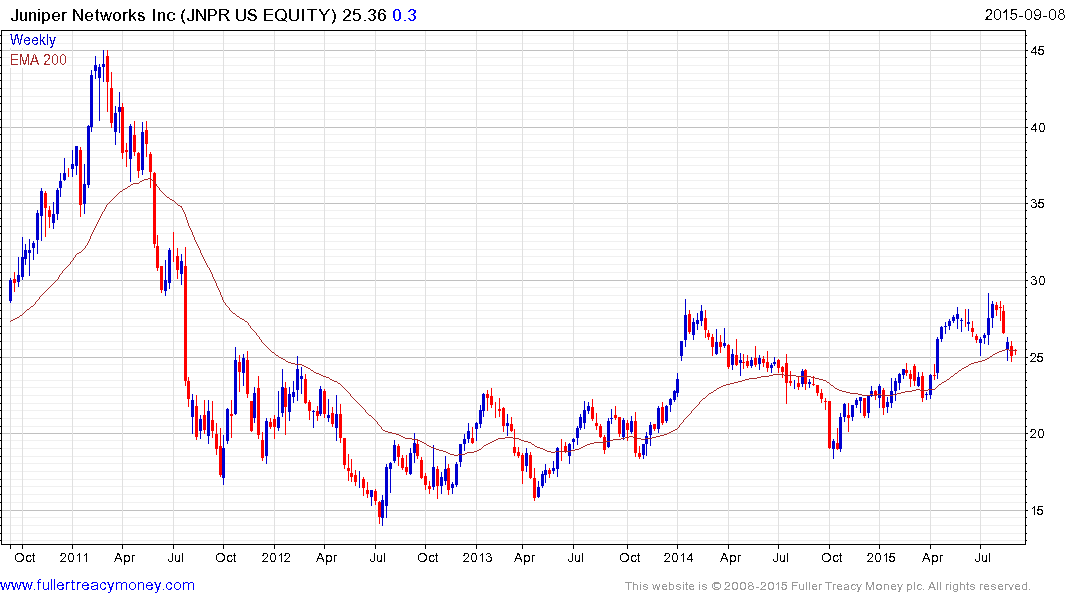 Juniper Networks is bouncing from the region of its 200-day MA.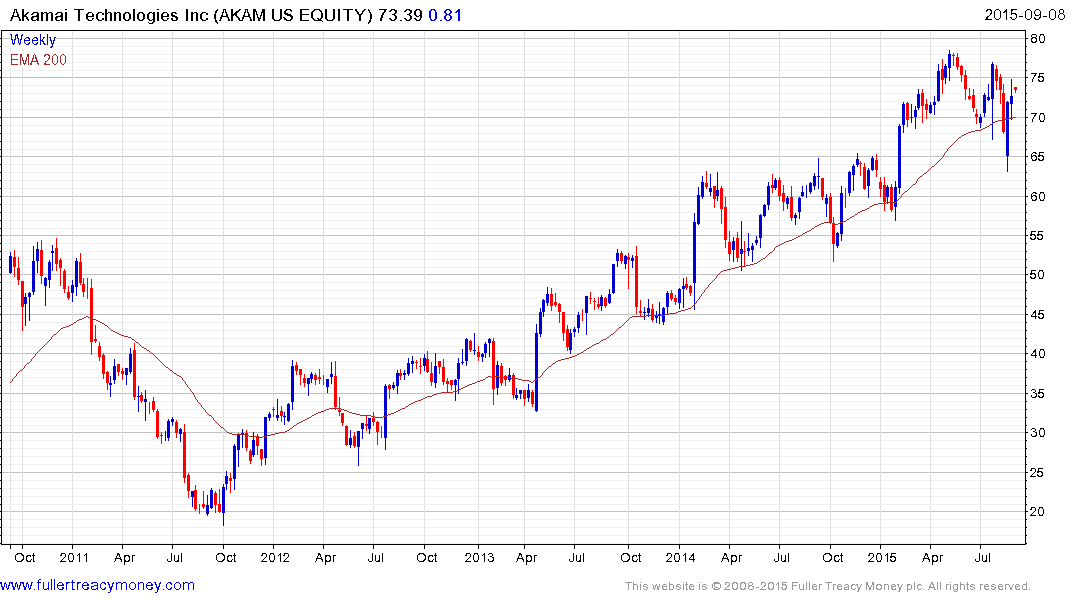 Akamai Technologies remains in a reasonably consistent medium-term uptrend.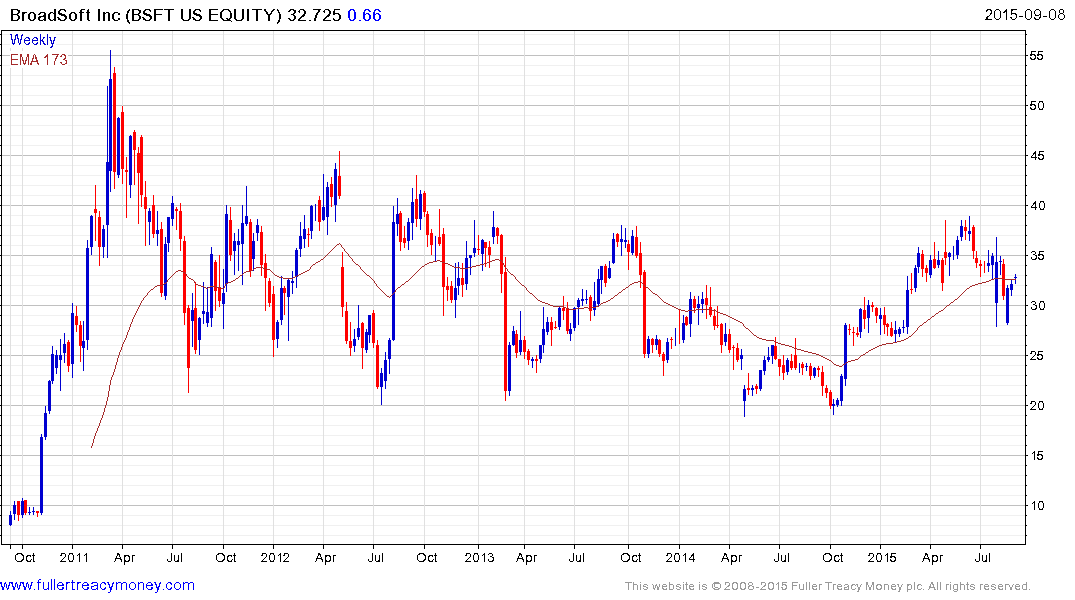 Broadsoft rallied by June to break the medium-term progression of lower rally highs and recovery potential can be given the benefit of the doubt provided it holds the low near $28.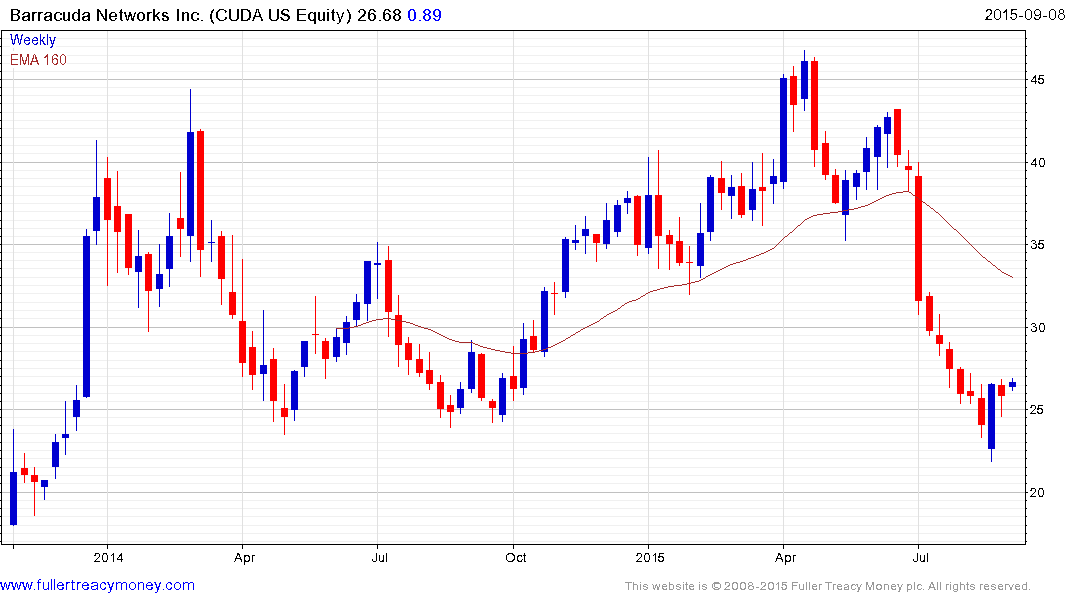 Among those that experienced the steepest declines Barracuda Networks posted an upside weekly key reversal two weeks ago from the region of the 2014 lows.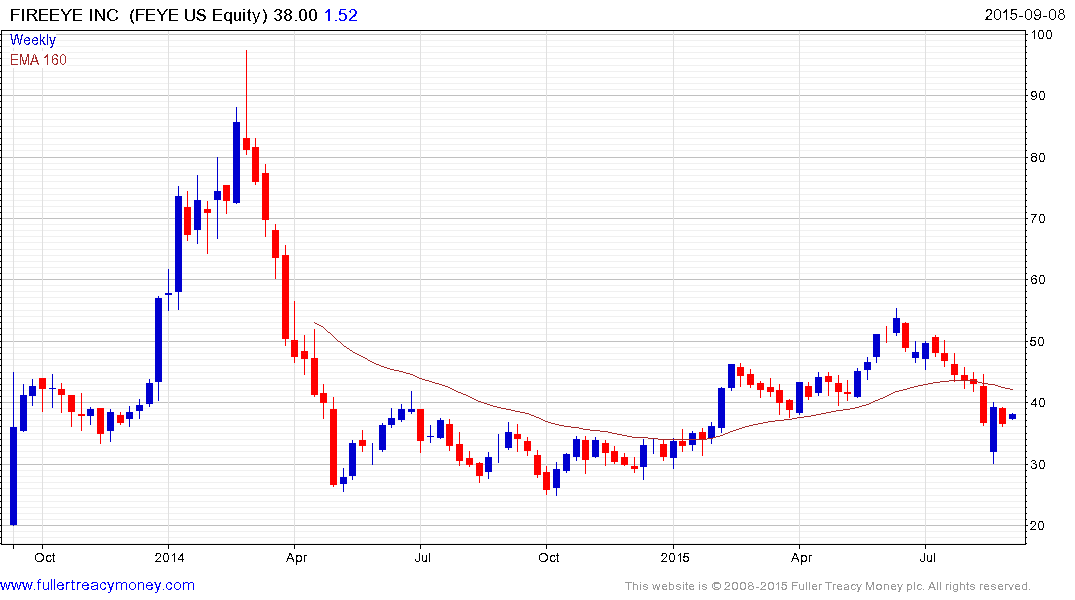 Fireeye has also bounced from a lower side of its medium-term range.
Back to top