Email of the day on cryptocurrency funds
Are there collective funds (ETFs etc) through which we can invest in a basket of cryptocurrencies?
Thank you for this question which may also be of interest to subscribers. The number of crypto funds is proliferating with hundreds now participating in the market. The provision of custody services by companies like Fidelity, E-Trade and JPMorgan will further enhance the ability of institutions to invest either through these funds or directly in the market.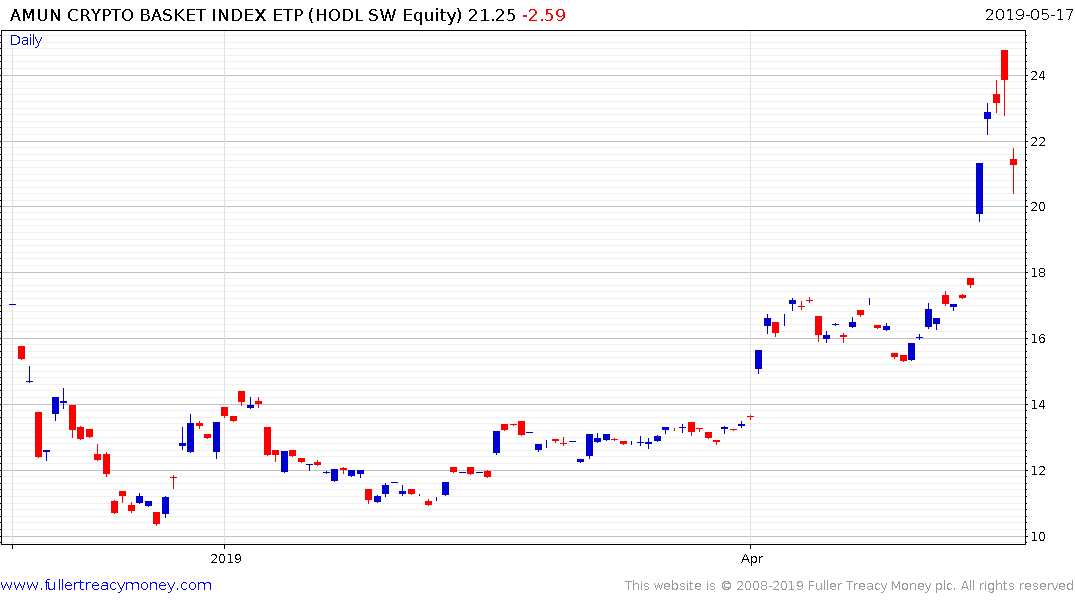 Most of these funds are not listed on Bloomberg. The Switzerland listed Amun Crypto Basket Index ETP holds bitcoin (49.1%), Ripple (29.9%), Ethereum (15.12%) Litecoin (2.299%) Bitcoin Cash (2.86%) It has $8.39 million under management. It has a reasonably similar shape to the chart of bitcoin but has underperformed the advance in bitcoin by more than 50% and has an expense ratio of 2.5%.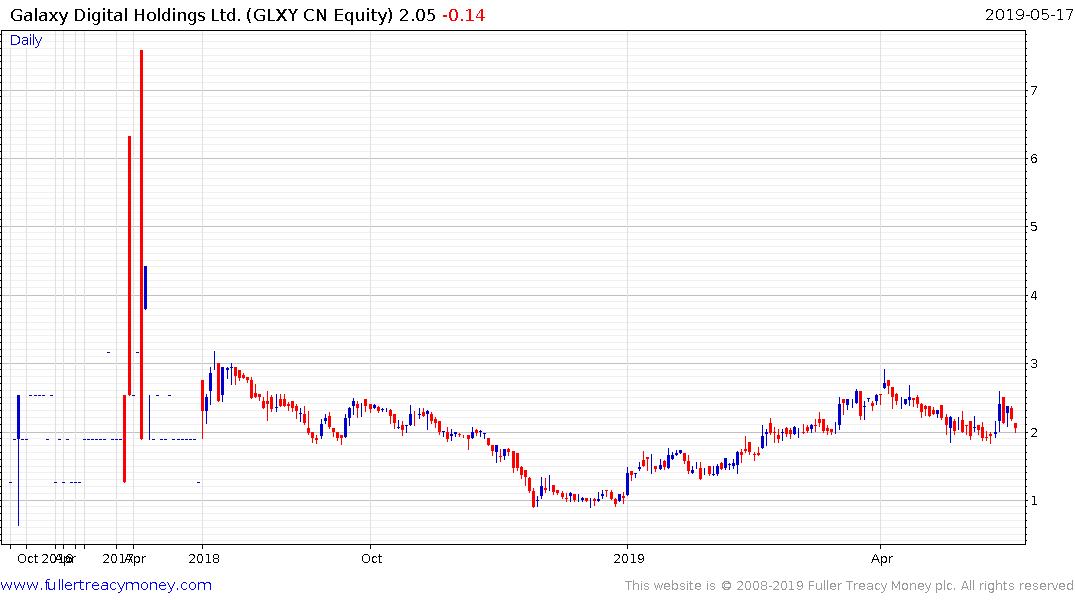 Mike Novogratz is one of the most high-profile cryptocurrency fund managers. Canada listed Galaxy Digital Holdings has a C$570 million market cap but has pretty spotty performance in delivering upside when the sector attracts interest.
Back to top