Email of the day on chasing momentum:
"I am following your comments every day with great pleasure, your summaries give me an excellent picture what is going on, thanks. Question: I missed completely all the new technology shares - google, apple etc. frustrating. you highlighted "momentum shares" - would it be too aggressive to start to invest in these tech shares NOW? please advise without responsibility on your side, off course, or what are you doing now with liquidity - I sold real estate here in Switzerland and enjoy liquidity on the account. all the best"
Thank you for your kind words and congratulations on your successful property transaction. The question of whether to chase momentum at this stage in the cycle is the same as subscribing to the greater fool theory. The other side of that argument is in the latter stages of a bull market there are plenty of fools.
The best time to buy in an uptrend is following a reversion to the mean because the price is much closer to the point where the trend could become inconsistent which reduces the potential for a loss-making trade. Buying momentum shares that are already overextended relative to their trend should only be considered in the understanding that a reversion to the mean is inevitable at some stage. That necessitates using a stop but that also increases the possibility of being whipsawed.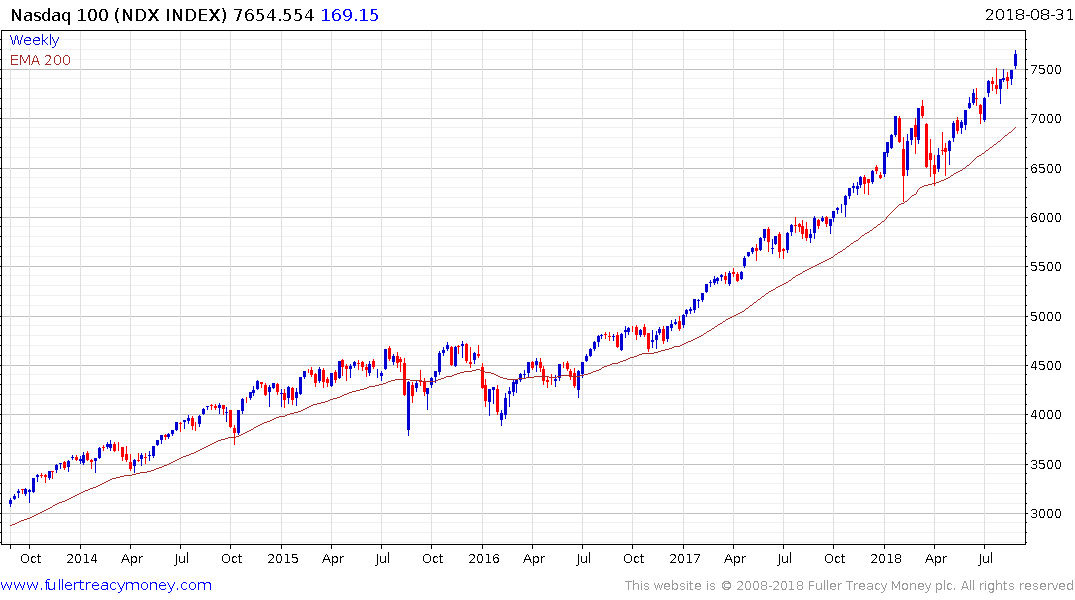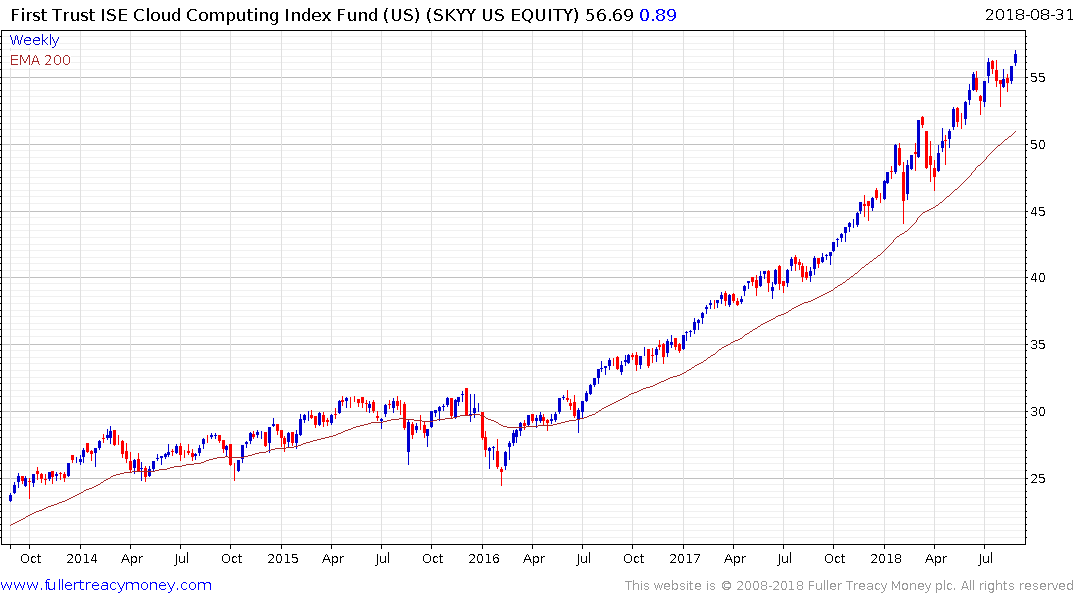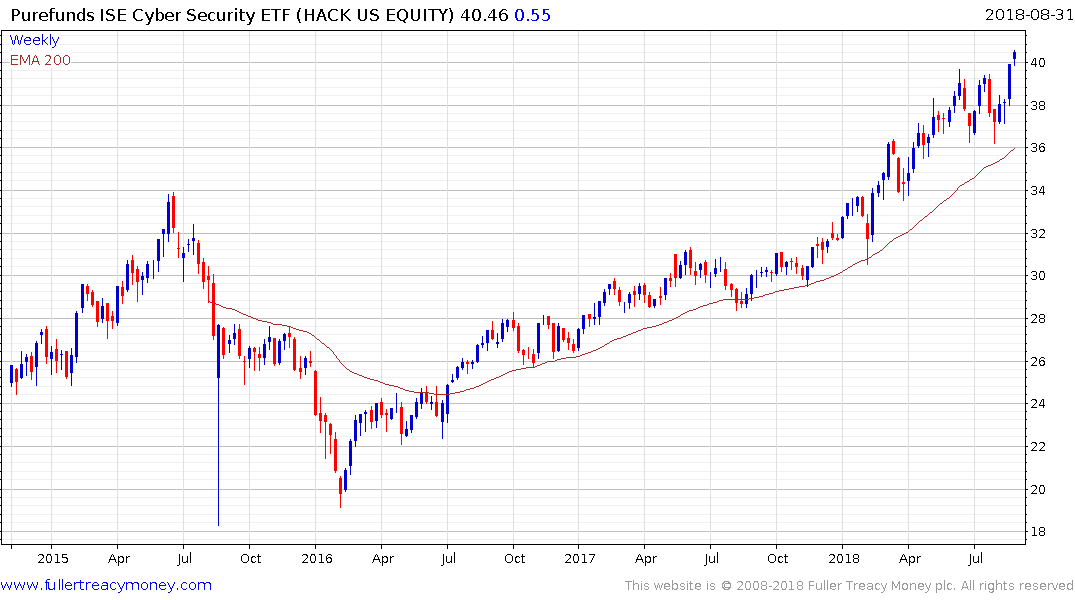 The Nasdaq-100, Cloudcomputing and Cybersecurity ETFs are all overextended relative to their trend means by approximately 10% at present but they continue to hold the breakouts from their most recent ranges.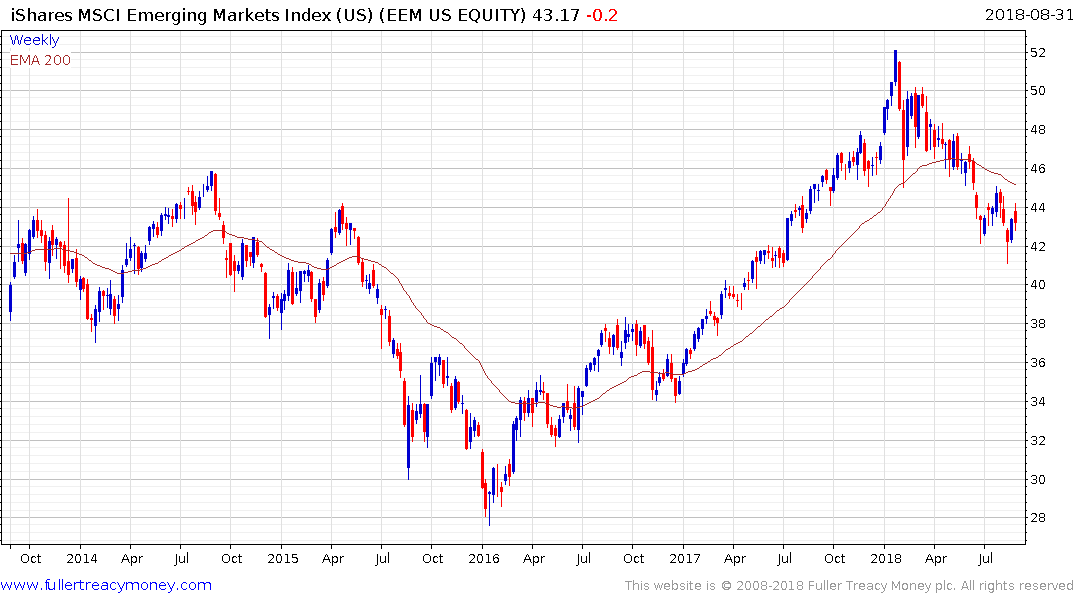 The question of what to do with cash is an important one. Right now, emerging markets are selling off rather aggressively and there is some evidence of contagion into strong markets like Indonesia, India and Thailand. I think the most important point is not to be in too much of a hurry. When we eventually see climactic action in the currency markets that will likely be a catalyst for at least a reversionary rally in the respective emerging market stock markets.


The precious metals are trading like emerging markets right now so when accelerating trends in emerging market currencies turn, that is likely to be positive for gold.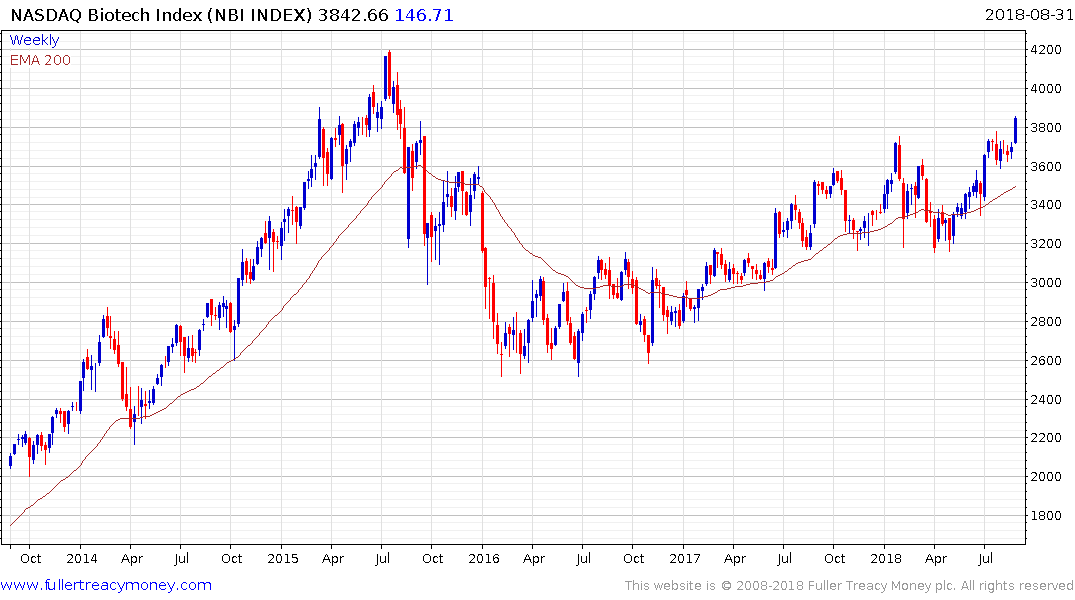 The Biotech sector has historically been highly cyclical and is only now returning to a position of relative outperformance so it has potential for a catch-up run.
Back to top