Email of the day on Caterpillar earnings
I've attached below the transcript of CAT's conference call following its latest earnings report-I believe the company is a good bellwether for the global economy. A bit depressing, but does give you a good picture of slow growth worldwide. Note how Chairman expects stronger dollar & how that will hurt US manufacturing. Also note how CAT expects that there might be a quarter or 2 delay in a slowdown of their sales (they'll work off their inventory first which will hit profits right away). Company has cautious view on mining and expects flat oil & gas prices for 2015.
As a globally diversified company with operations in power systems, construction and resources Caterpillar is heavily influenced by both the extraction and construction sectors. The sharp declines in oil, iron-ore and copper represent significant headwinds for the company's customers who have been cutting back on spending plans. Since investment in energy projects in particular represents a significant source of income for the company the outlook is likely to remain uncertain for the foreseeable future as spending on new projects is cancelled.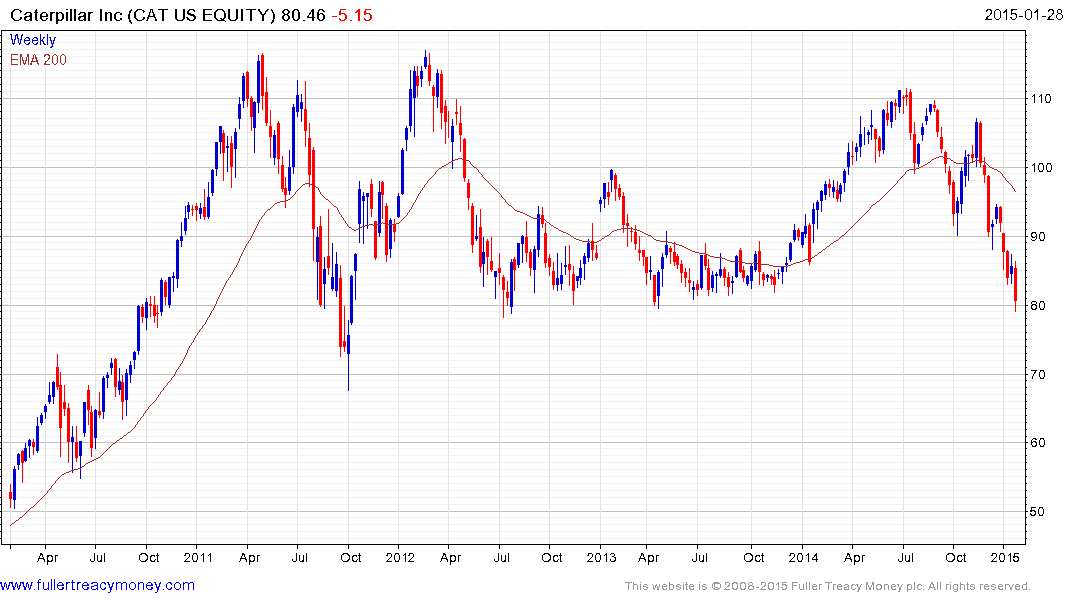 Surging supply, more than any other single factor is responsible for the decline in commodity prices. Yes, demand growth forecasts have been pared back as China's investment led growth model evolves to a more consumer oriented strategy. However the ramp up in production from a large number of projects is a more important factor for the global economy.

Either way it's unlikely to be positive for Caterpillar but I'm a little cautious about drawing medium-term conclusions about the global economy from Caterpillar because it is influenced by spending on increasing supply and as prices decline that spending evaporates. The flip side is that it is very positive for consumers. As a result I believe a nuanced view is required.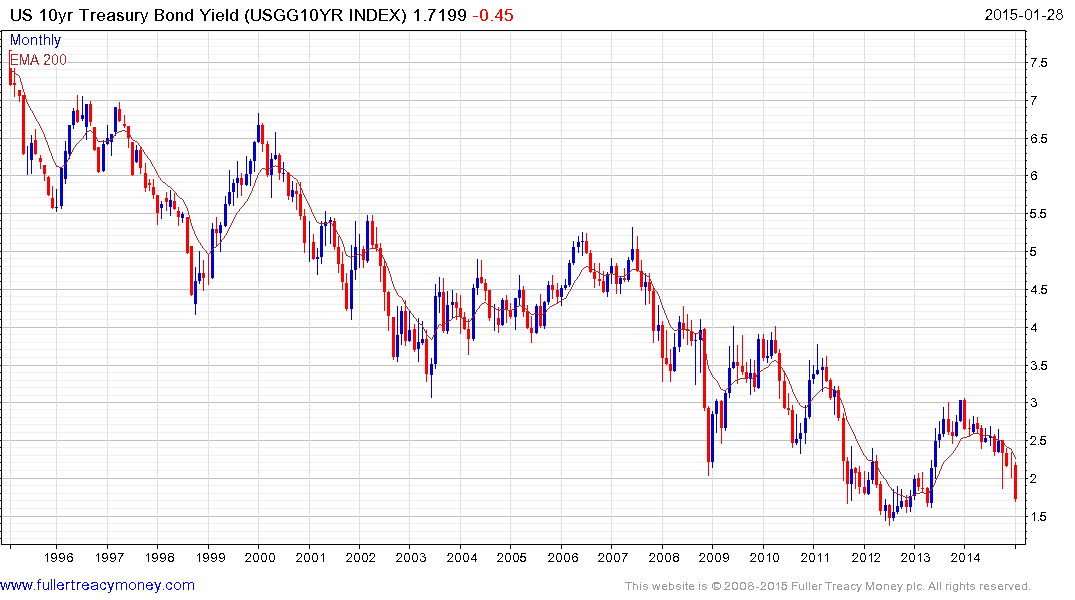 In the short-term extraction companies cancelling billion dollar investment projects in their droves can't but act as a drag on the global economy. The contraction of government bond yields is testament to that. However over the medium-term the savings consumers are making from decreased spending on transport, heating and cooling all convert into increased spending. This suggests that a major rotation is unfolding. A higher degree of volatility can be expected as a result.
Back to top