Email of the day on cannabis stocks
Hello Eoin What is your opinion on Cannabis stocks? All the best from Switzerland, I enjoy your comments every day with greatest interest
Thanks for you support and kind words. Opium poppies have been central to pain medication for millennia. However, they are uniquely unsuited to chronic pain ailments. The issues that have arisen over the last decade with opioid over prescription and addiction are well understood. Considering the significant anecdotal evidence from cannabis advocates, there is a clear rationale for at least giving the medicinal cannabis a second look. My own experience is cannabis ointment is effective in numbing painful muscles temporarily but it is not a cure. Meanwhile, recreational cannabis is where the speculative interest resides.

The big change for the sector is the change of government in the USA. President Trump was very unfriendly towards the trend of liberalising drug laws. The incoming Biden administration is likely to be more favourably disposed towards relaxing Federal prohibitions. That is stoking interest in the sector.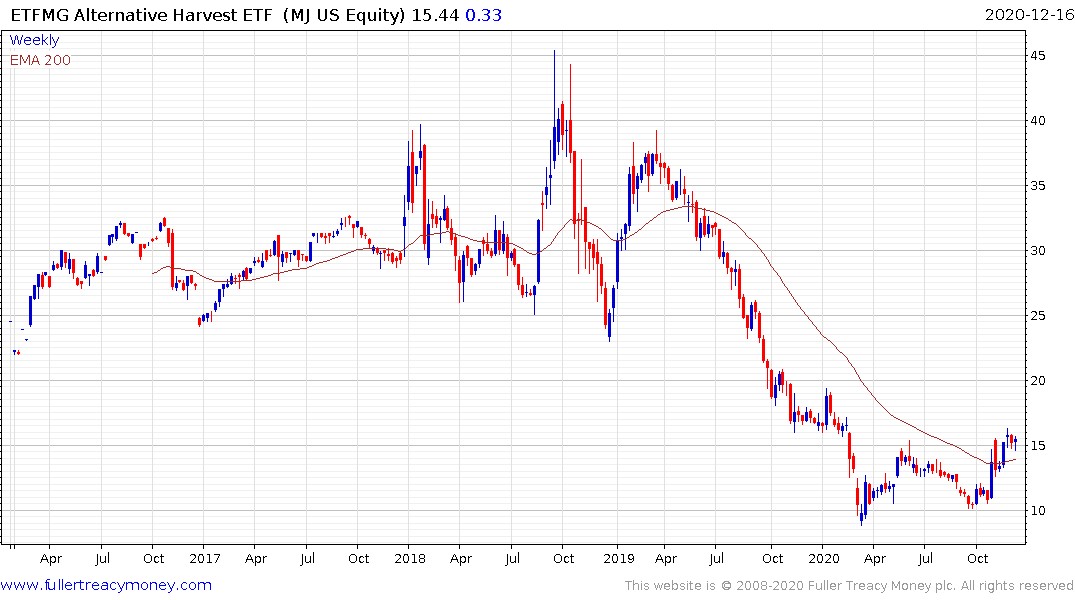 The Alternative Harvest ETF continues to steady in the region of the its base formation.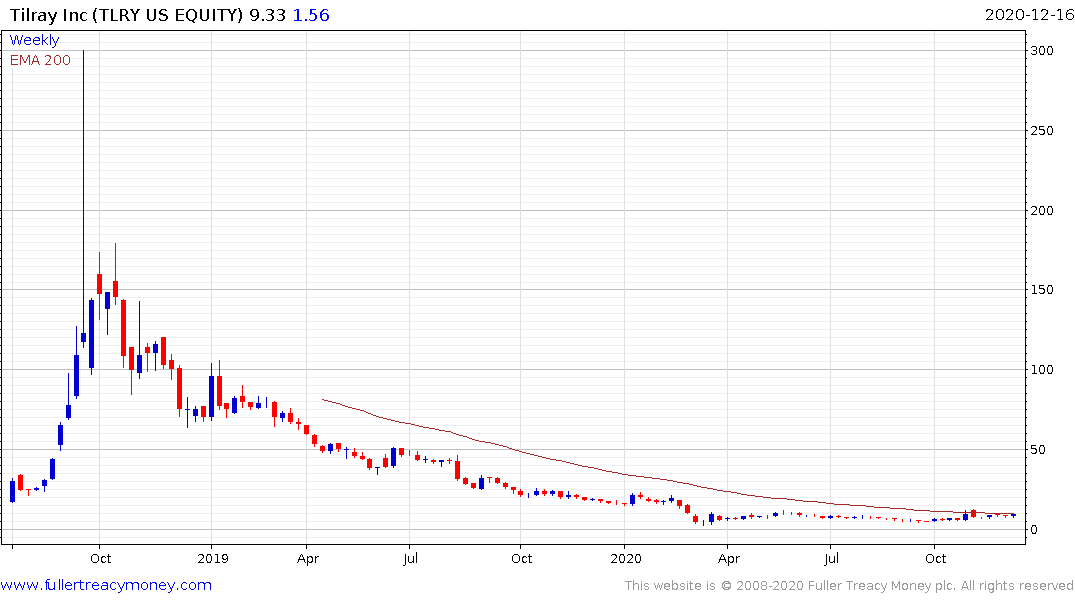 The merger of Aphria and Tilray this week suggests the trend of market consolidation remains underway. Canadian companies have been racing to capture market share while the US Federal prohibition is still in place. Once it is removed, tobacco companies are likely to attempt to rapidly take over. They have the agricultural knowhow, sales channels, marketing departments, regulatory heft and lobbying capacity to launch a price war. Only the largest original companies are likely to survive.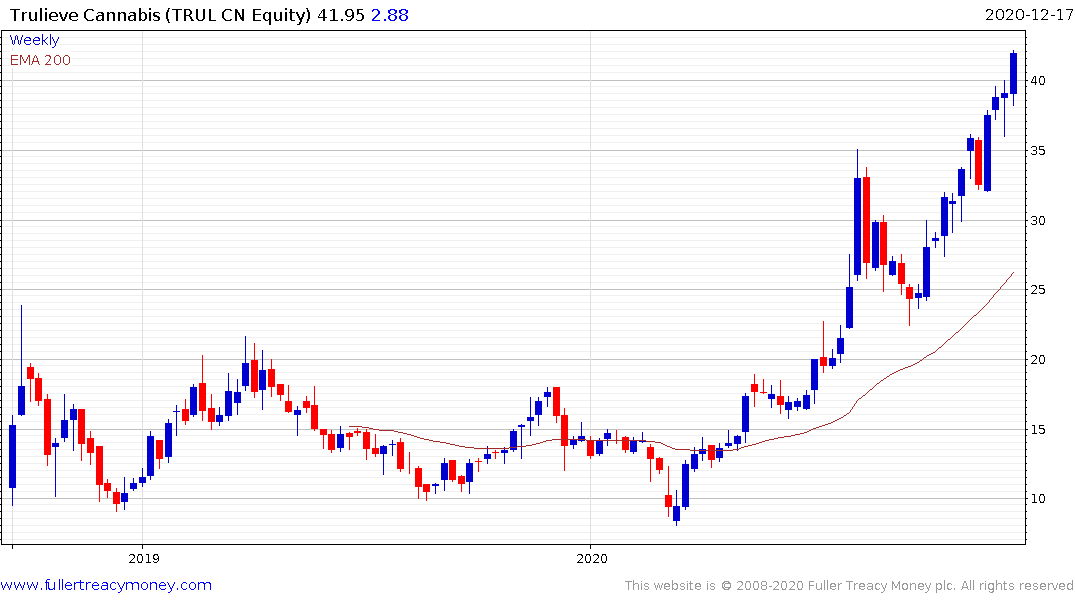 Trulieve continues to outperform and extended its uptrend this week.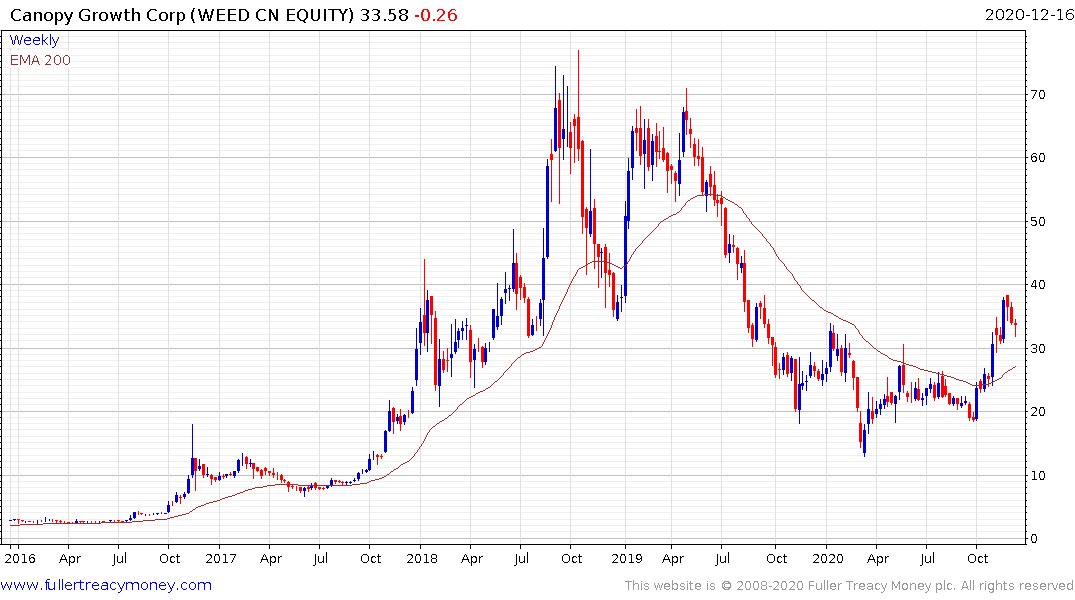 Canopy Growth Corp remains on a recovery trajectory.
I highlighted cannabis in the review of medium to long-term investment themes I produced earlier this month. I will be refreshing that summary on the first Friday of every month going forward.
Back to top