Email of the day on buying Ethereum
Hello Eoin It seems to be difficult to invest in Ethereum here in Europe/Switzerland. first, there are very few providers and second, the liquidity is miserable. I want to invest appr US $ 200K, can you guide me where to go?
Thank you for this question. Average daily volume of Ethereum is in order of about $7 billion so I suspect the markets you are looking at are not especially deep. The most expedient method to buy most cryptocurrencies is through a reputable exchange. Coinbase is the largest to the best of my knowledge.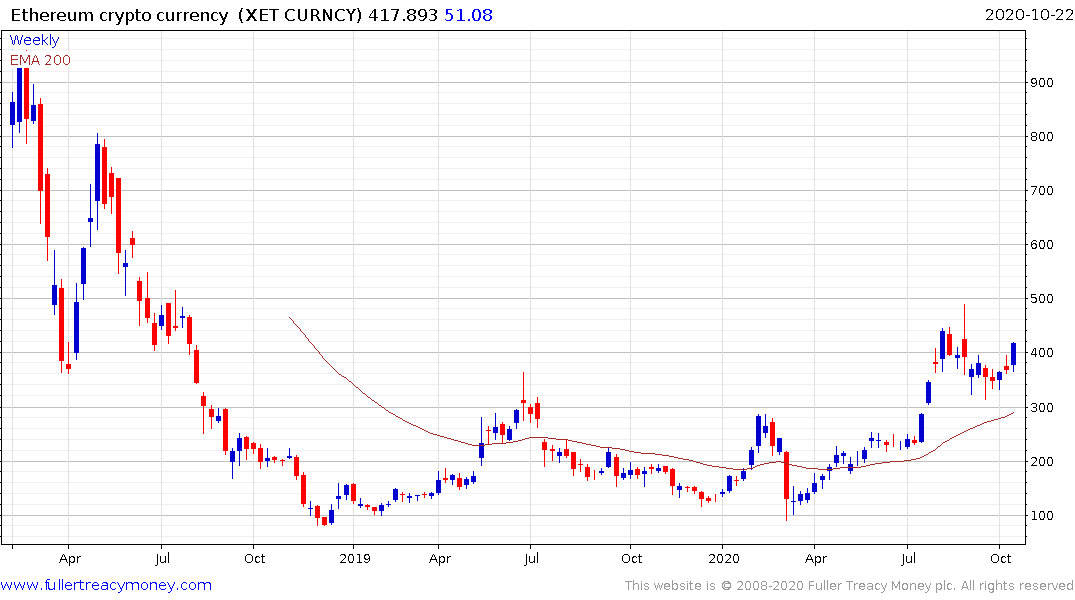 The Ethereum price continues to exhibit first step above the base characteristics.


Meanwhile the log scale chart of bitcoin suggests the lengthy and volatile process of consolidation since the peak in 2018 may be coming to a close.
Back to top