Email of the day on Brazil and copper miners
In today's commentary you talked about Brazilian copper miners. Vale's chart seems to suggest a bottoming pattern. It is primarily an iron ore producer but it does have a copper interest. This may be a medium to long term level.
Thank you for this email. Unfortunately, Vale is a bit player in the copper sector. Its primary business is in the ferrous metal sector, so it is intimately related to China's steel production. Vale is a major nickel producer following the acquisition of Inco more than a decade ago. That offers exposure to the battery metals sector but unfortunately nickel is the least supply constrained of the industrial metals.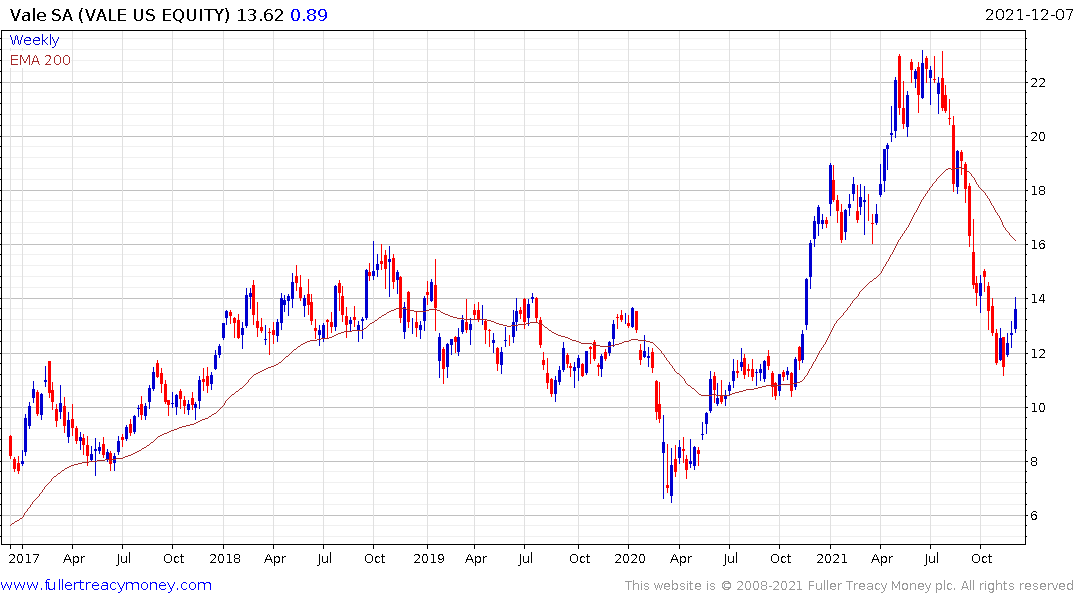 I agree Vale is firming. That has more to do with increasing evidence of iron-ore prices finding support than anything to do with the battery sector.
The Chinese property sector is a conundrum that remains an opaque question for investors. The government is not about to allow mass defaults but they are also intent on avoiding relapsing into a cycle of moral hazard. That suggests enough liquidity will be made available to ensure an orderly market but not so much as to encourage increasing leverage. The ECB's slow and steady progression on dealing with non-performing loans is probably a better analogue than the USA's foreclosure crisis.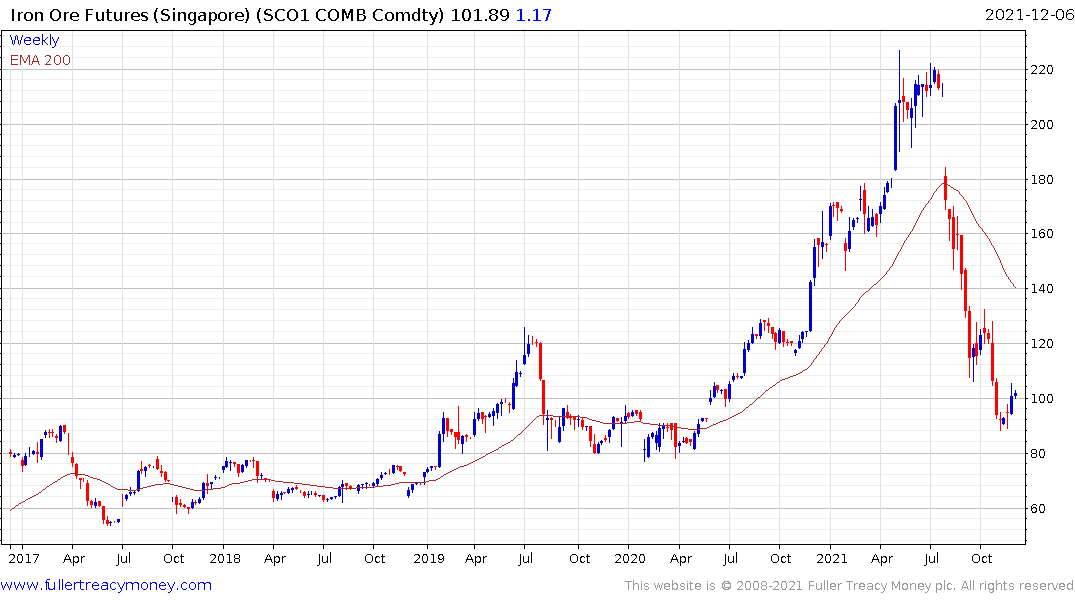 That suggests there is scope for a recovery in iron-ore prices in the near-term but a globally significant infrastructure boom will be required to support a secular bull market. That's certainly a potential outcome but it is slow in developing.


Major commodity producers like Brazil did spectacularly well in the last commodity supercycle. That was driven by iron-ore, copper, and oil. This new bull market is more about copper, lithium and cobalt. That suggests Argentina, Peru, Chile, Mongolia etc. stand to benefit. Brazil is a dominant agricultural products producer as prices rise, they can have a meaningful effect on balance of payments. The near-term challenge is to tackle inflation. A stable to rising currency is a prerequisite for many international investors.
Back to top