Email of the day on bottoming characteristics:
Thanks for answering my question here. Eoin, which primary trend ending would you most likely expect to see following the current melt down? Is there an ending that presents itself most frequently following this very very rapid collapse in markets?
Thank you for this question which I believe the majority of investors are pondering at present. The top put in over the last 18 months has Type-2 characteristics.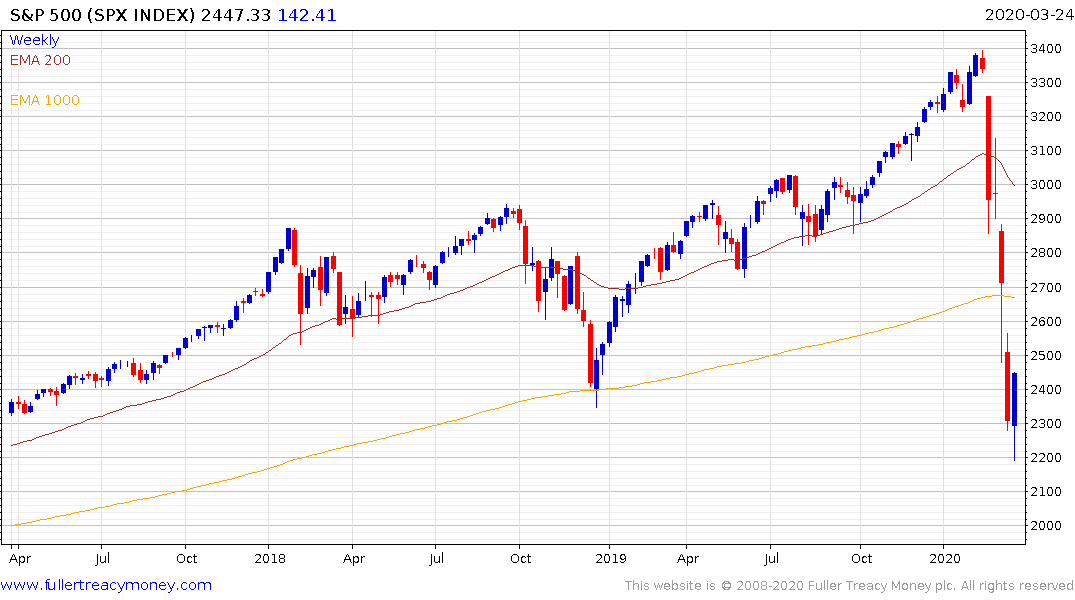 The swift pullback in Q4 2018 was in hindsight a loss of consistency at the penultimate peak for the S&P500. The failed break above 3000, with the dynamic of the failure being larger than the dynamic of the breakout, took the market back down to test the lower side of the underlying range and then it broke below the lows near 2500.
Click HERE to subscribe to Fuller Treacy Money
Back to top