Email of the day on biotech's recent performance and the Subscriber's videos
Would you care to comment on the sudden decline in biotech shares over the last few days?

I have just started following your videos, after being a stickler for the audios all this time. I must say they add depth. It's like have a running chart seminar all year round! I particularly admire the way you can multitask, carrying on a seamless commentary about something else while your fingers are busy looking for the next chart, without long audio pauses while you wait for the screen to catch up.
Thank you for your kind words and I'm delighted you are enjoying the videos. I'm still getting the hang of recording videos and to my embarrassment there have been more bloopers with regard to the microphone and uploading than I would like, but it has been gratifying they have generally been well received.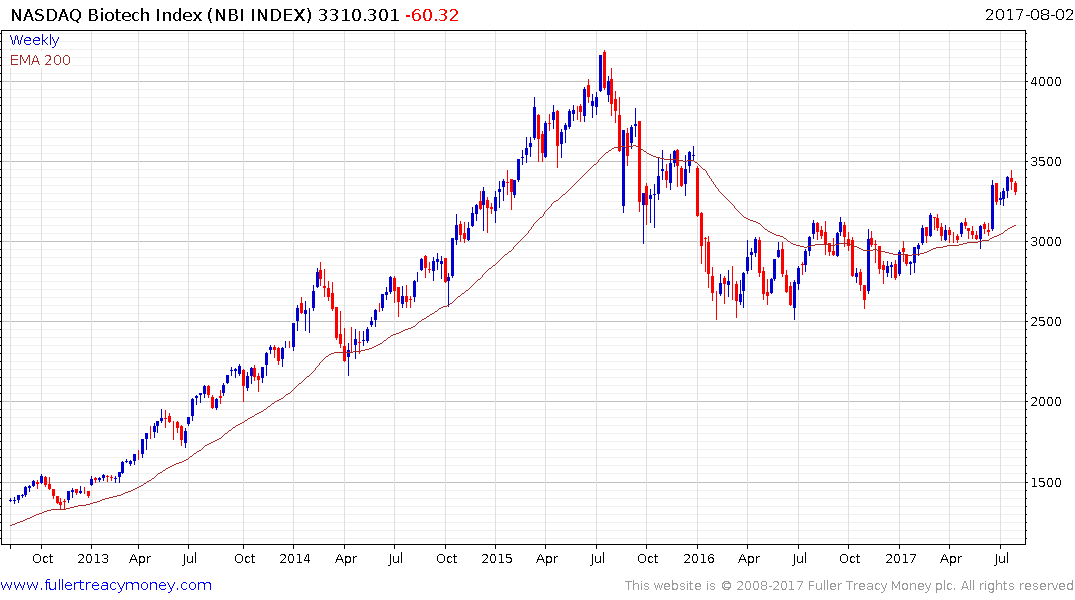 The Nasdaq Biotechnology Index has now pulled back for five of the last seven trading sessions. In the process, it has unwound the previous week's advance. If we address the weekly chart, the most important thing to have happened to the Index is over a year is the emphatic upward break posted in June. That completed the yearlong range in a robust manner and a sustained move below the trend mean would be required to question medium-term scope for additional upside.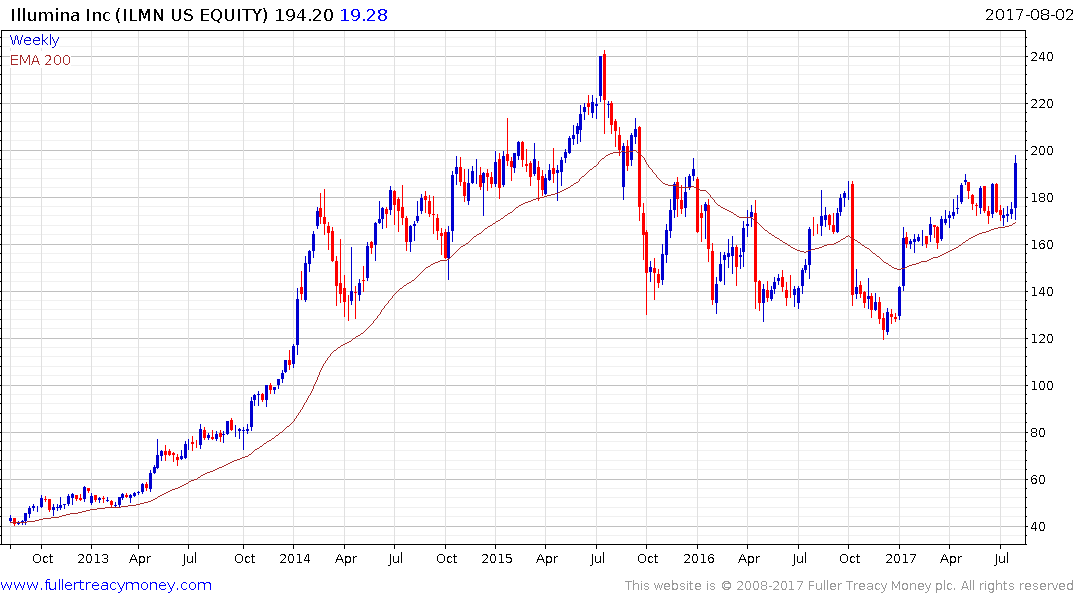 Illumina was the strongest gainer in what was a weak day for the Nasdaq today. Since it is the leader in developing the machinery required for genetic sequencing it's return to outperformance can be considered a generally positive development for the sector since its products are an enabler for innovation.
Back to top