Email of the day on biotech companies
"I was wondering what you think of nanotech stocks like Harris & Harris (TINY), which are kind of out of style right now (which are the stocks I usually look for)?"
Thank you for this question which others may also have an interest in. Biotech is an exciting growth industry where an increasing number of companies have reached the stage where inventions are reaching the commercial phase of development. However a considerable number of such companies completed lengthy bases as early as 2011. Biogen is perhaps the most notable example. If a company is lagging at this stage, there is probably a reason for it.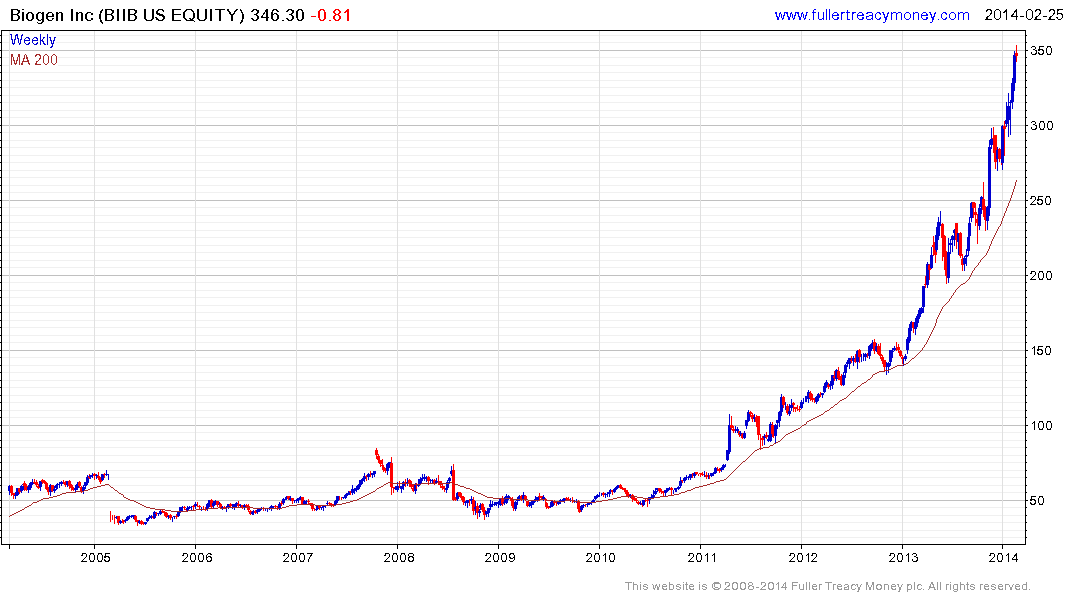 An additional consideration is that Harris & Harris is a venture capital holding company. Rather than representing a particular biotech theme it is perhaps better to think about it as attempting to profit from developing technologies across asset classes.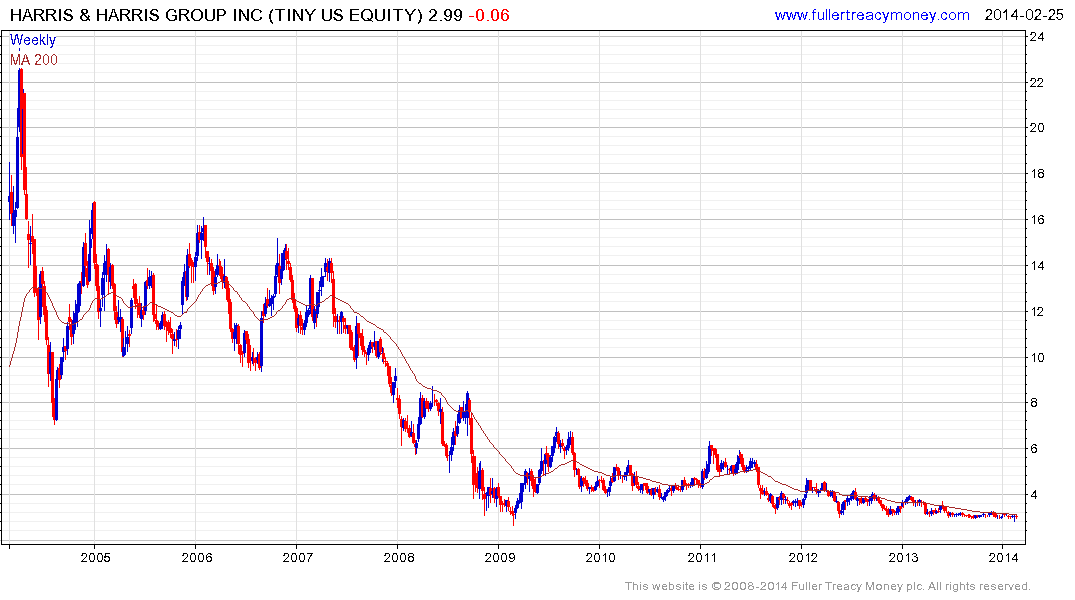 Among the companies I placed in the biotech section of my Favourites back in 2011, those with promising base formation completion characteristics generally have market caps less than $250 million. RTI Surgical is an example with a market cap of $216. It has rallied over the last month to break a yearlong progression of lower rally highs as it rallies from the lower side of its base.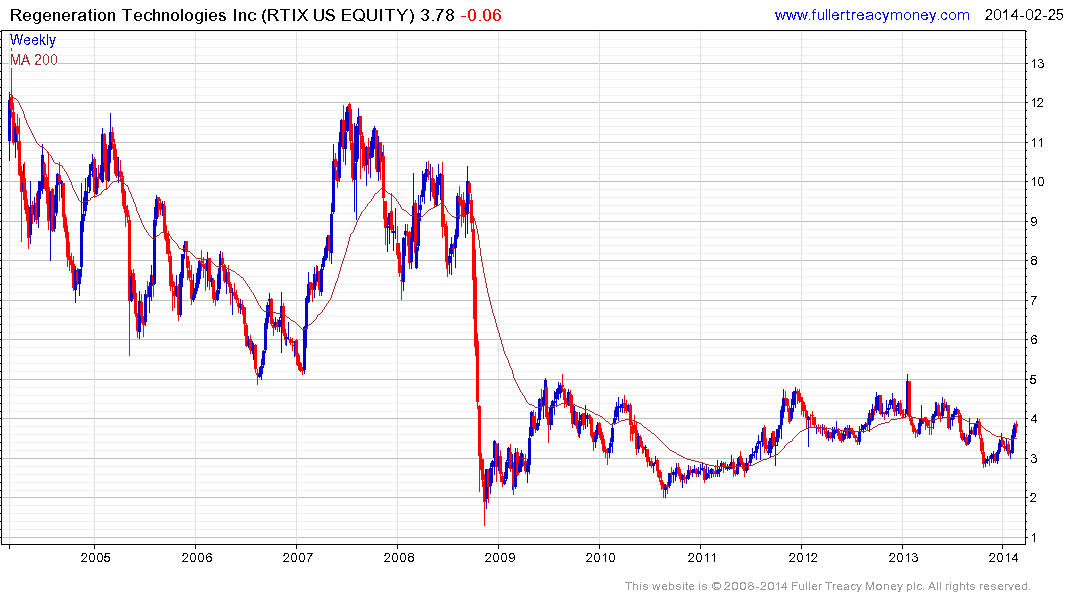 Antigenics has a market cap of $260 million and also rallied to break a progression of lower rally highs within its base over the last couple of weeks.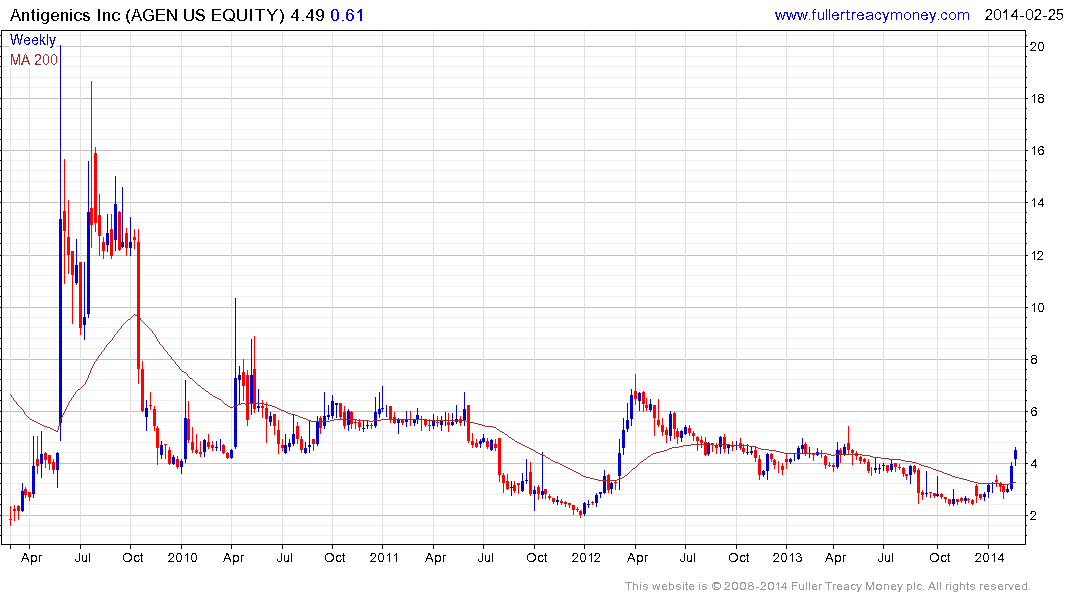 Back to top