Email of the day on Australian coronavirus infections
Long time since I have sent an email to you, however I have kept my subscription up (joined in 2006) and always look forward to your daily audio/video etc.

In your last audio on 24 April I believe I heard you describe Australia's Covid-19 rate as rising. I have to say that Australia is rightly proud of its success in fighting this virus and you can see from the following chart, from the Australian Financial Review, what a great job the Australian and state governments have done. I understand we have the second highest testing rate in the world and, so far, we have had only 93 deaths, compared with 20,319 deaths in the UK and 54,161 in USA. Boris and Donald should hang their heads in shame!

Just wanted to set the record straight!

Keep well!
Thank you for this graphic which as you say highlights Australia's success in curtailing infection growth before the "knee" of the exponential curve was reached. Thanks also for setting the record straight.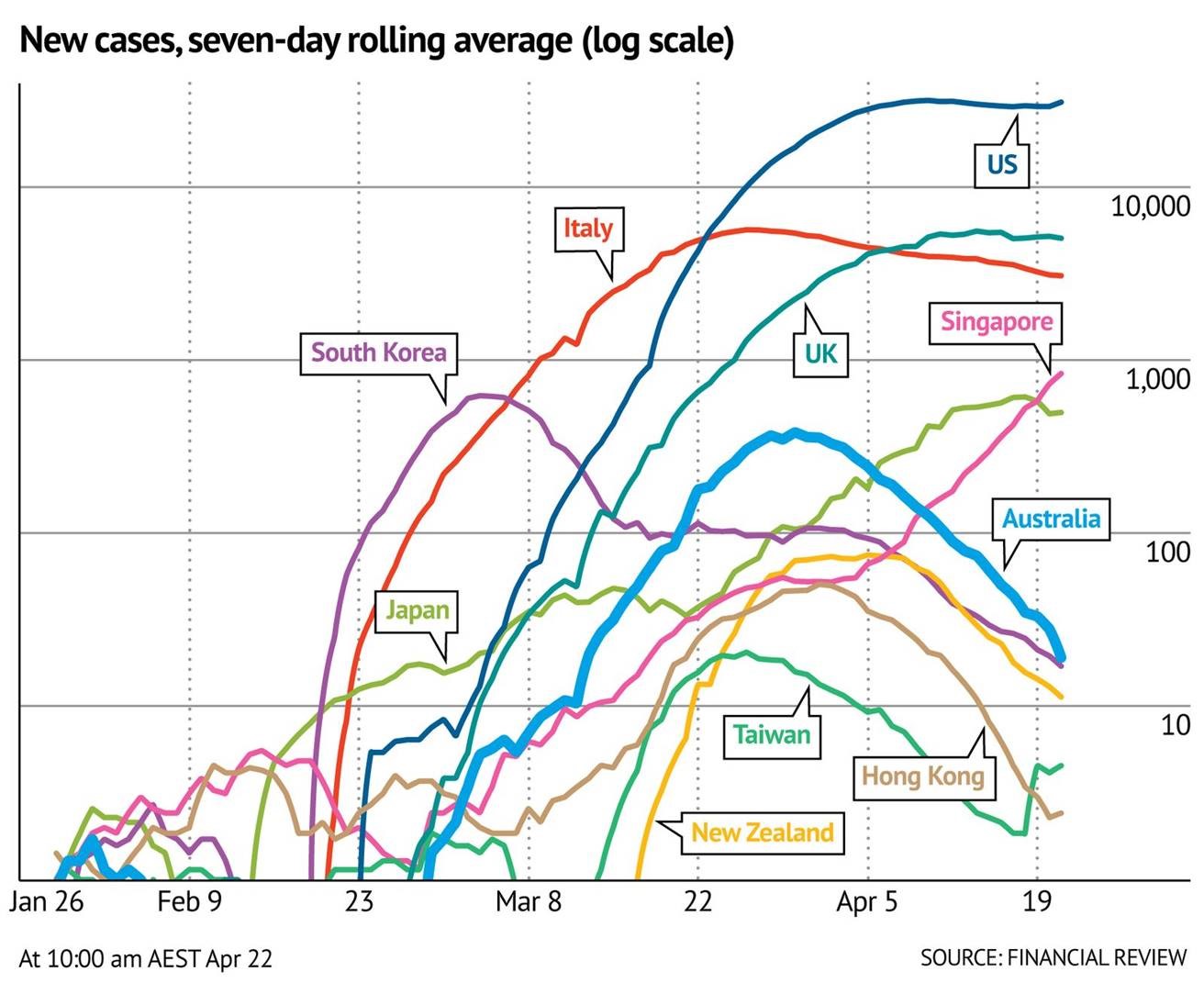 There has been significant dispersion between early actors and late reactors in their success rates in containing the viral spread. That was the primary reason I was so critical of the UK's approaching more than a month ago. Since then almost every country has introduced lockdowns which has significantly reduced pressure on healthcare sectors.
The debate about reopening is now raging because a vocal minority are arguing lockdowns only prolong the problem while seasonal businesses are going to be under severe pressure if they miss the vacation season. The benefit for countries that acted early is they get to shorten the time to reopening because they reduced the spread. They are also are greater risk of additional outbreaks because of the risk of imported cases so we can expect a spotty trend of progress in reopening.
One of the countries that has been most efficient in controlling the spread is Vietnam. Here is a section from the Wall Street Journal:
The government has reported fewer than 300 cases of Covid-19 and no deaths. Unlike other low-income countries with minimal diagnostic capacity, Vietnam has conducted more than 180,000 tests.
The 2.7% growth rate that the International Monetary Fund expects Vietnam to record is among the fastest in the world. But that is a long way below the 6.8% logged last year and is at the optimistic end of expectations. UBS economists suggest their own forecast for 1.6% growth may be cut further.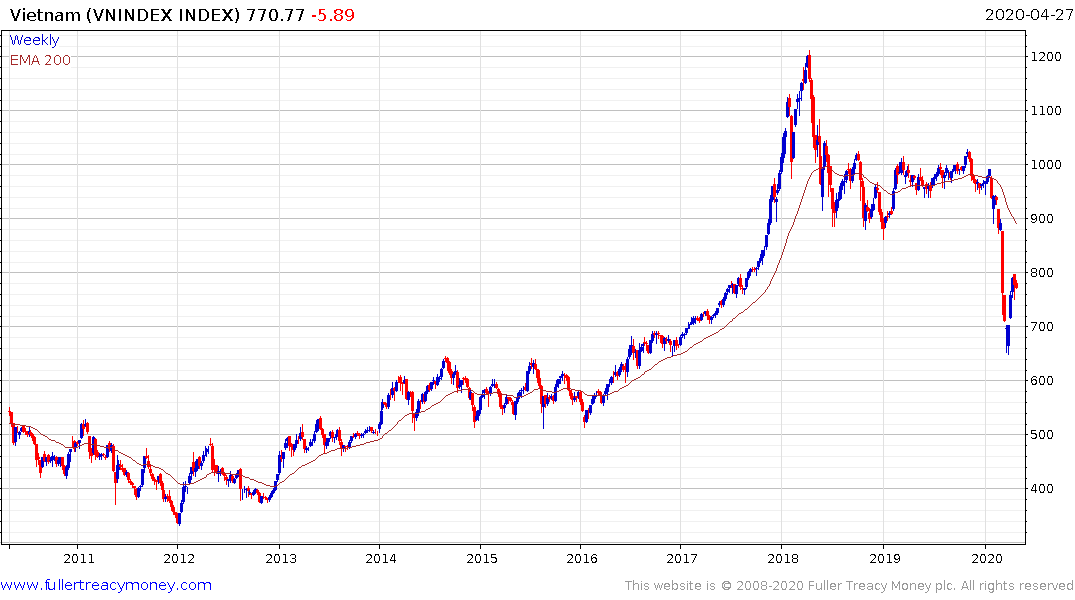 The challenge is that many of the countries it does business with are still locked down. The stock market index was not spared during the sell off and will need to hold the low near 650 to confirm support building.
Back to top