Email of the day on an update from Sydney
I have had to attend several business meetings with senior executives in Sydney over the last few months. The meetings cover senior executive remuneration.

The City is almost uniformly buoyant and confident. The Bankers are understandably more cautious and almost certainly earning less. I was surprised by the benefits the innovation and start-up guys can earn - big numbers. Despite all this the ASX is climbing that wall of worry. This does feel more late cycle behaviour. However, what I think confuses the economic outlook is that the Australian economy is definitely going through profound change.

Thank you for all your good work.
Thank you for this illuminating insight and composing this service is greatly enabled by the contribution of so many highly informed subscribers. Your email highlights the transition of interest away from the financial sector and towards information technology over the past decade. After every crash the epicentre of risk takes a long time to recovery while capital and investor interest migrate to the "new thing".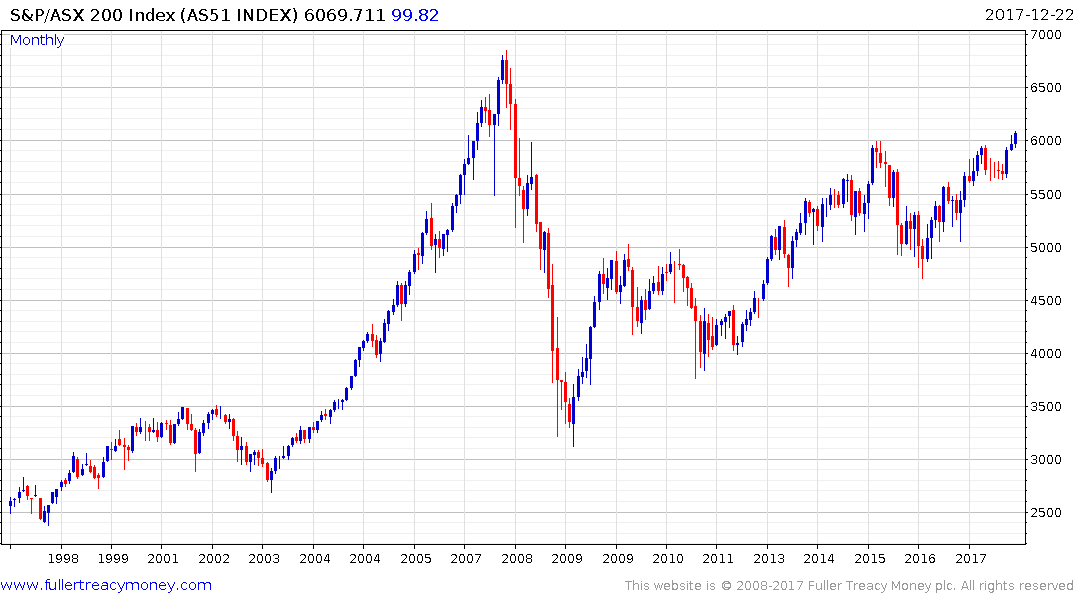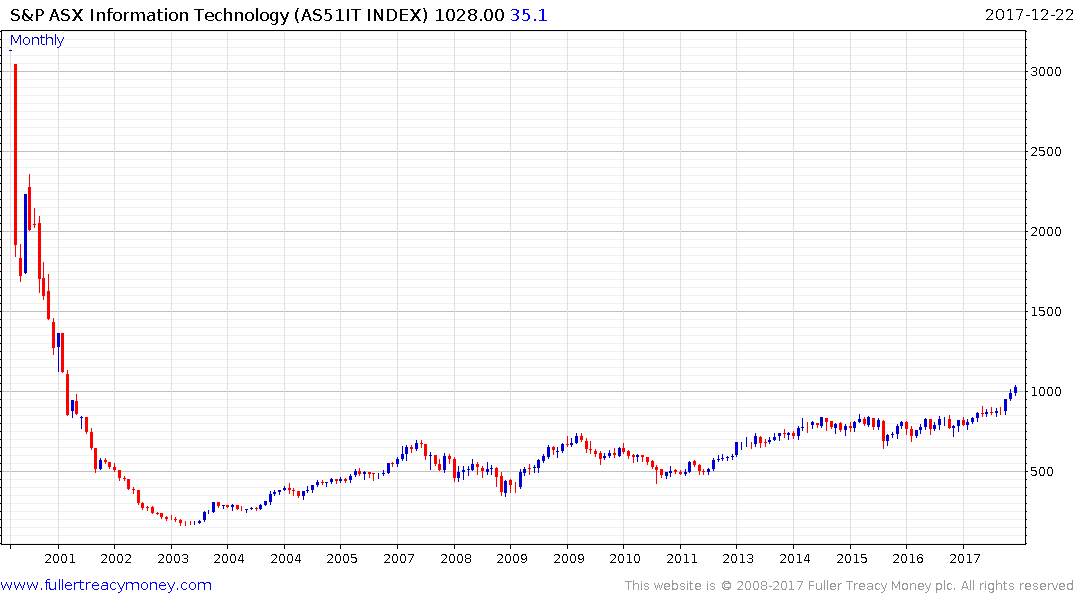 Today the Information Technology sector is sexy and where people aspire to work. The sector Index is outperforming the S&P/ASX 200 as it completes a long-term base formation. While somewhat overextended in the very short term, a sustained move below 920 would be required to question medium-term recovery potential.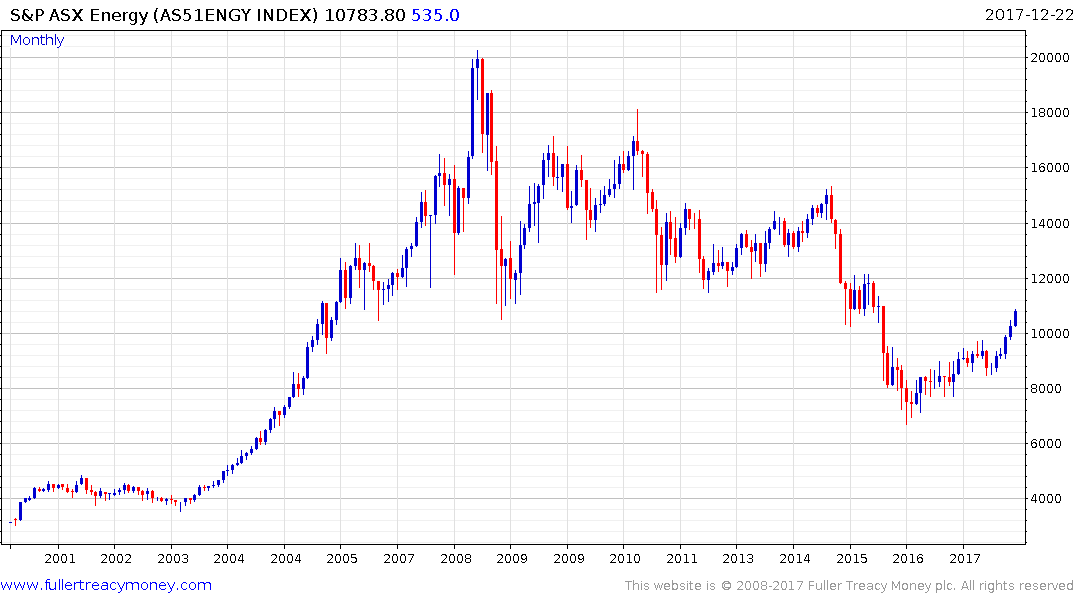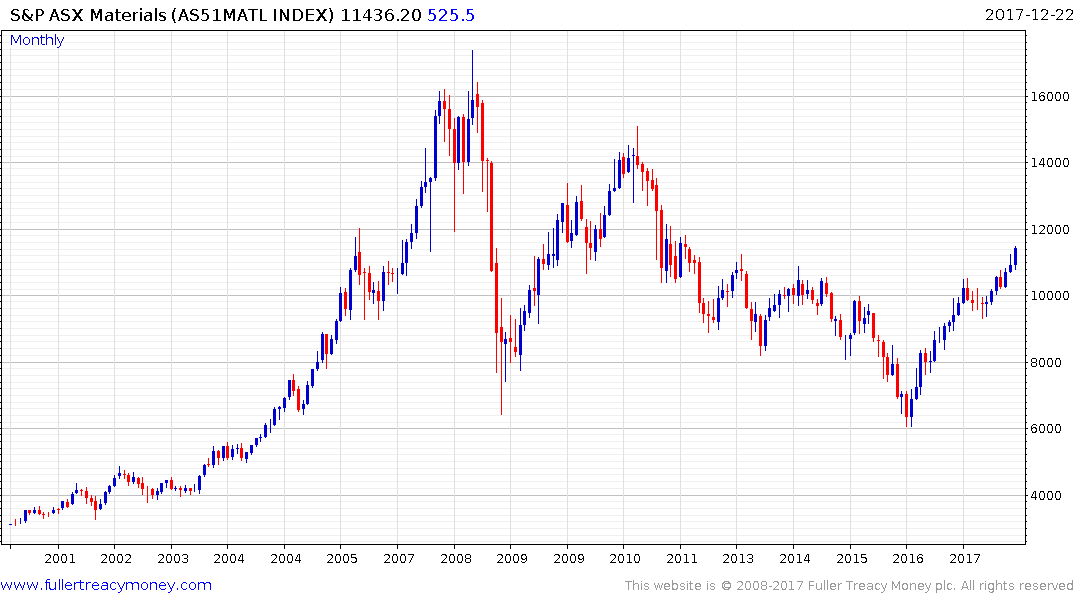 Meanwhile the Energy and Materials sectors remain on recovery trajectories while the Healthcare and Utilities sectors have been the clearest beneficiaries over the last decade.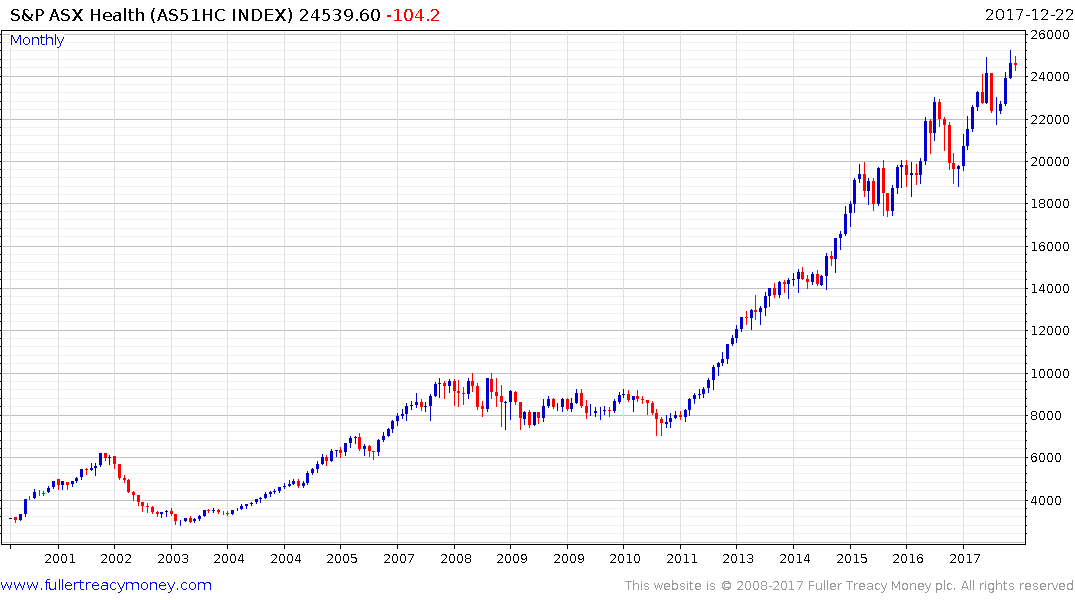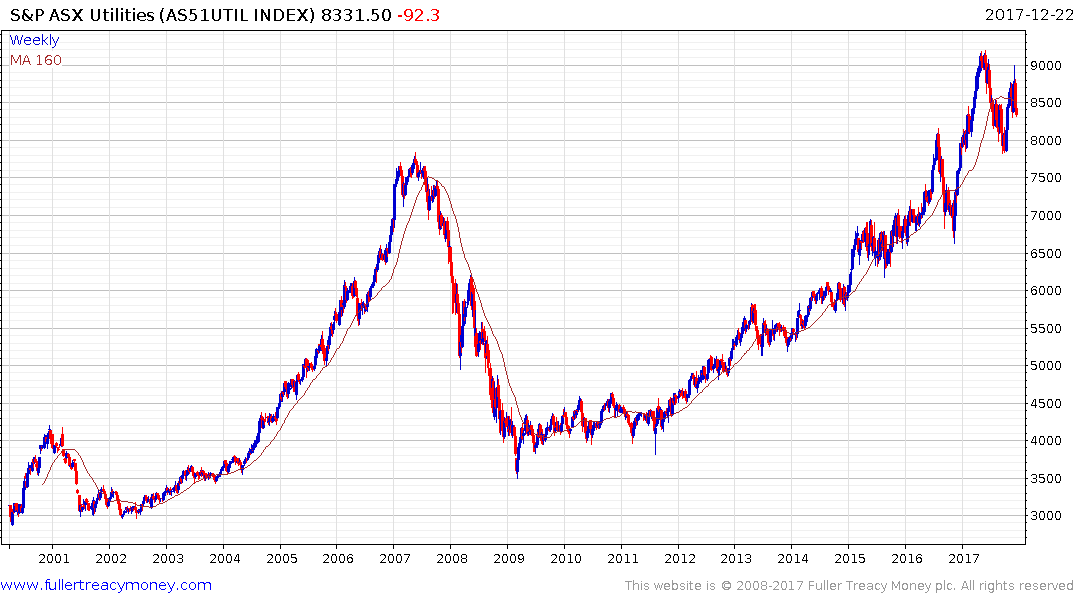 I remember standing outside a house down the street from my cousin's in Kew Melbourne in 1999 when an auction was underway and thought the prices were high. That was a lesson in the fact everything is relative. Australia has gone a long time without a recession and with commodity demand increasing the RBA is beginning to think about raising rates.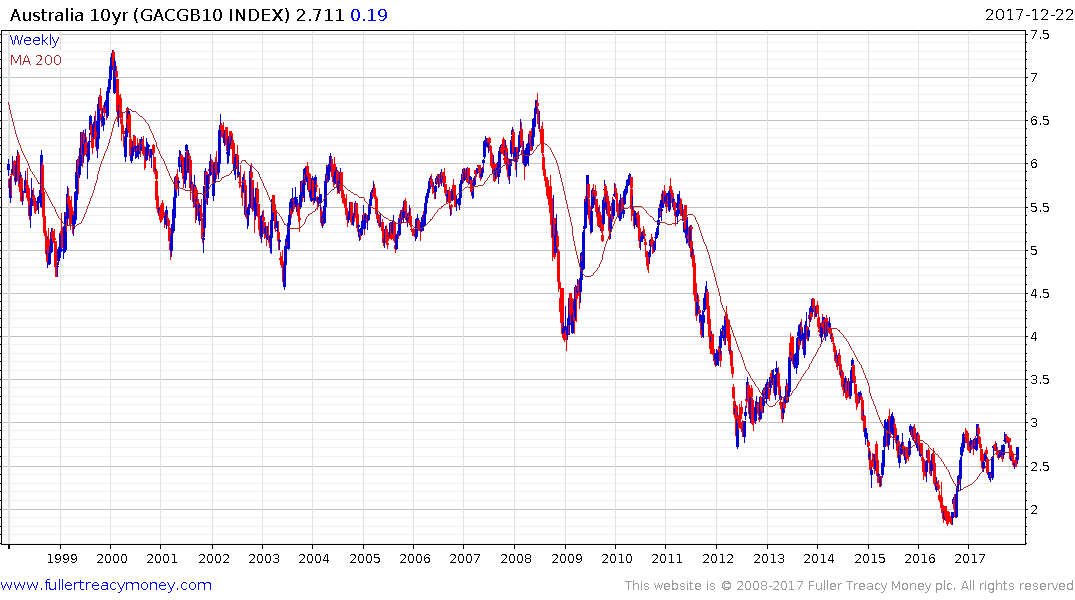 Australian 10-year yields have been ranging below 3% since 2015 and a sustained move above that level would signal base formation completion.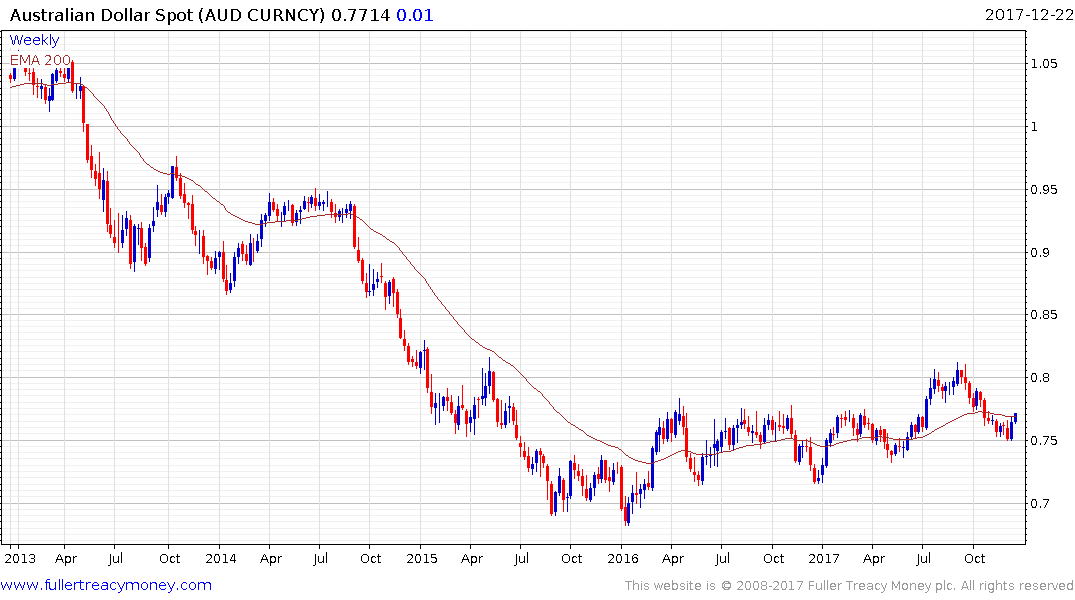 The Australian Dollar has been ranging higher over the last two years and bounced last week from the 75¢ area, with upside follow through this week, to suggest the pattern of higher reaction lows will be sustained.
Generally speaking we expect cyclical sectors to outperform in the maturing stage of a bull market and. With energy, resources and technology on recovery trajectories from relatively depressed levels that would fit with your late in the cycle intuition.
Classically the technology sector has been cyclical because sales moved in tune with the business cycle and a multi-year sequence of product launches. The evolution of a subscription model has altered that condition for many of the largest US companies so they now perform more like consumer staples. However, my sense is that the Australian Information Technology sector is behaving more in line with what one expects from cyclicals.
Back to top