Email of the day on a double dip
Read a very interesting piece in Saturday's Telegraph by financial journalist, Ambrose Evans Pritchard. In a nutshell he suggests that western governments risk making the most catastrophic error of economic policy since the thirties by pulling away the stimulus rug too soon. The pandemic is still causing havoc and stimulus is running out before the rebound can reach self-sustaining escape velocity. He suggests the crunch will come in September/October.
The prospect of stimulus being removed too early has made it onto the front page because of the politically motivated rancorous debate over extending the USA's fiscal stimulus. It remains the base case that some form of agreement will be agreed to because neither party wants to be blamed for making the lives of tens of millions of unemployed people worse.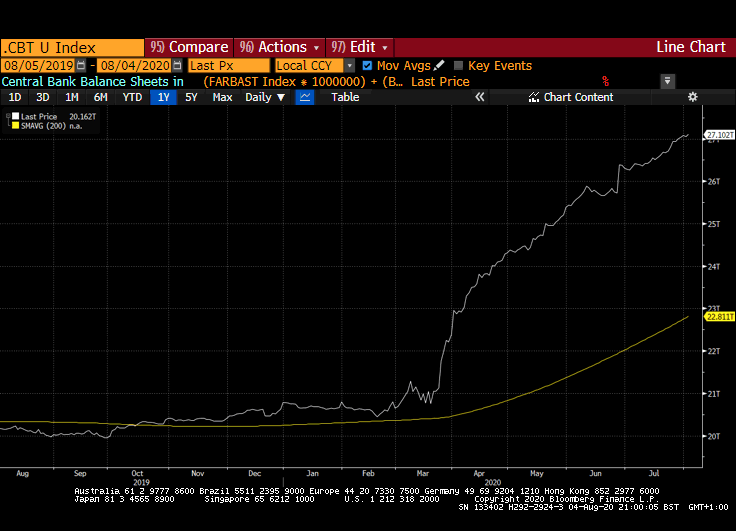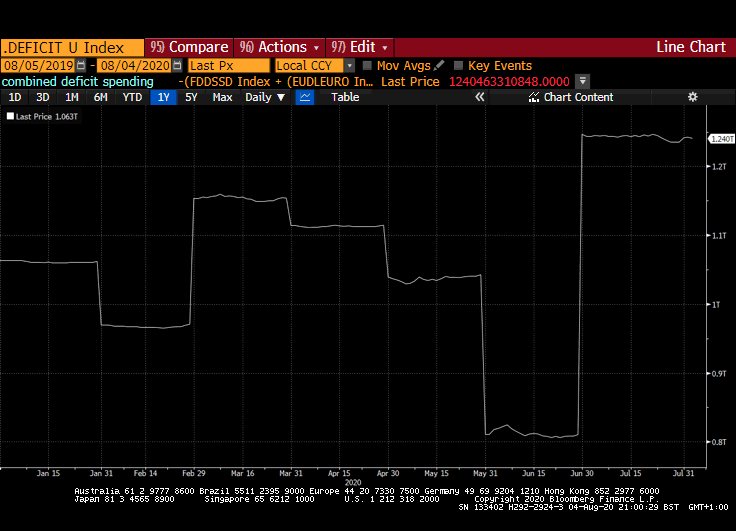 The Fed has stopped increasing the size of its balance sheet despite the announcement a few months ago that there would be additional infusions on a monthly basis for the next two years. They are obviously alert to the potential for massive fiscal stimulus to take on some of the burden for supporting the economy. Meanwhile the total assets of central banks chart continues to hit successive new highs and is now above $27 trillion while global deficit spending is running at around $1.2 trillion a quarter.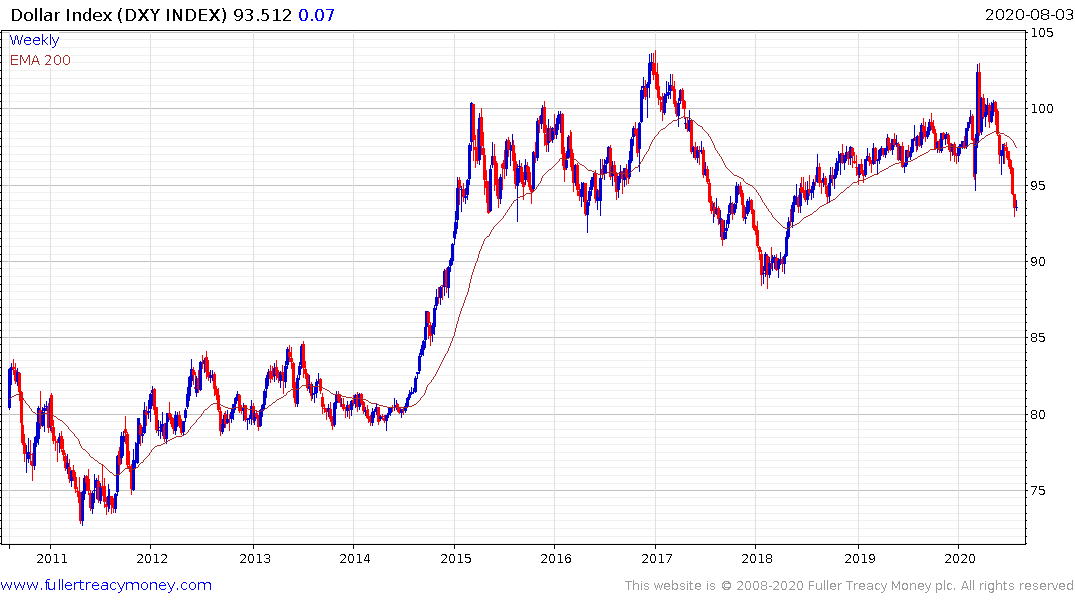 The weakness of the Dollar has greatly assisted the global liquidity situation and the rise in asset prices.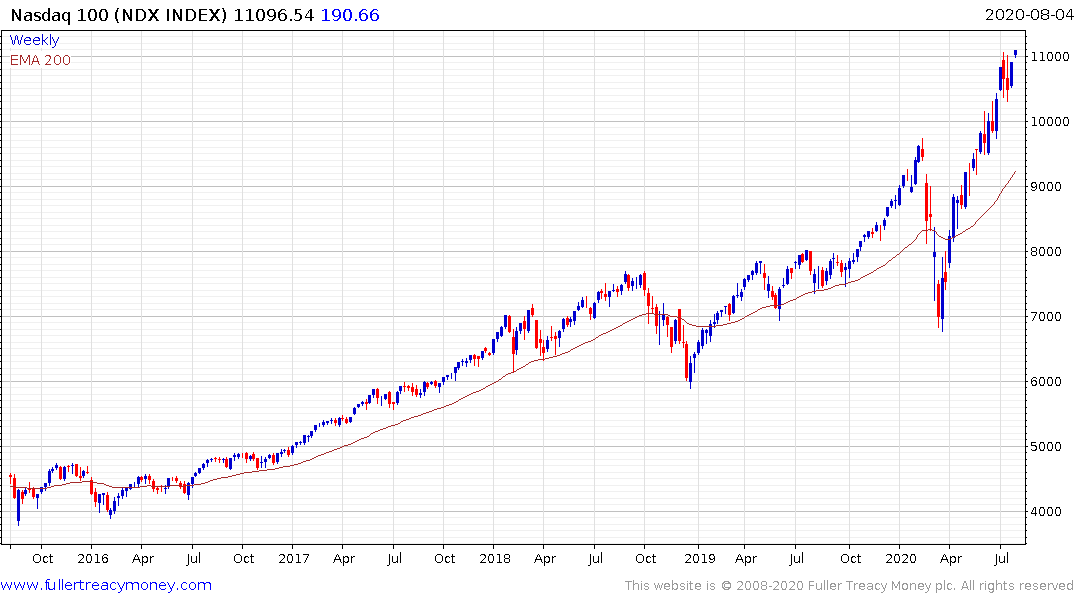 The Nasdaq-100's trend continues to accelerate higher.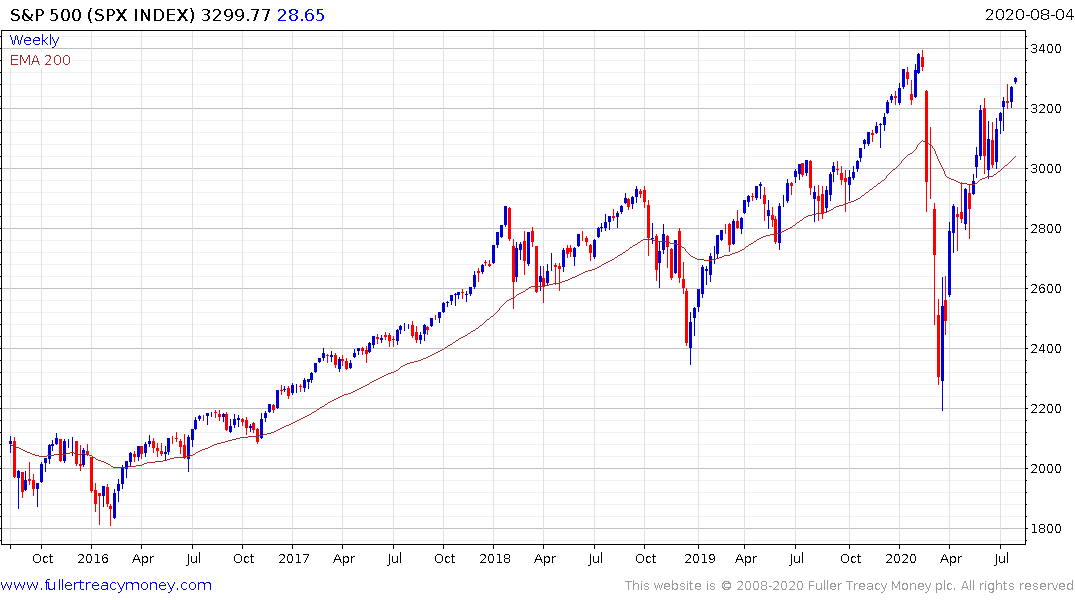 The S&P500 has consolidated nicely above the trend mean and is pushing on the new recovery highs.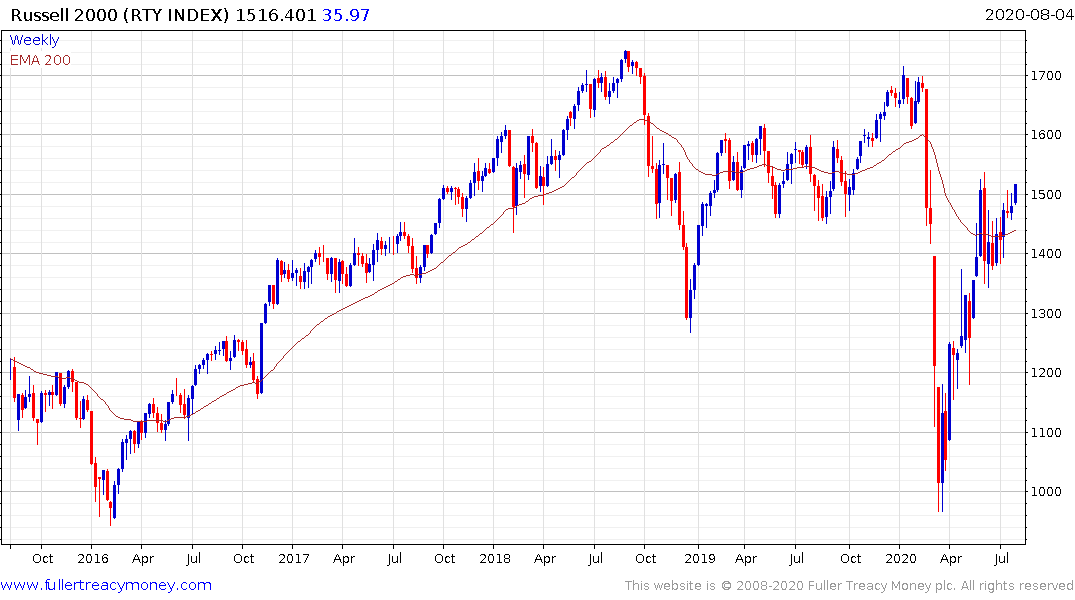 Even the Russell 2000 is back above the 200-day MA and firming. If we are to see a trouble double dip then it would need to be accompanied by a clear change in stimulative measures which does look likely ahead of the US election.
Back to top