Email of the day - on trading precious metals.
I would like to get inside your thinking about PMs and silver in particular. As I recall from your seminar, this chart demonstrates (somewhat bearish) lower highs and lower lows since early Sep, similar to say Feb_Mar. How far does it have to pull back to tell you "now is the time to buy"? 16 looks like a major area of support - is that your target? Could you sell at say 18-18.5, then buy back, or do you prefer to accumulate? Where do you look for clues on timing?
Thank you for this question which may be of interest to other subscribers. The one thing I have learned in nearly 20 years of education in the markets is when trading precious metals, one needs to be prepared to be surprised. Let's took at the technical picture in silver.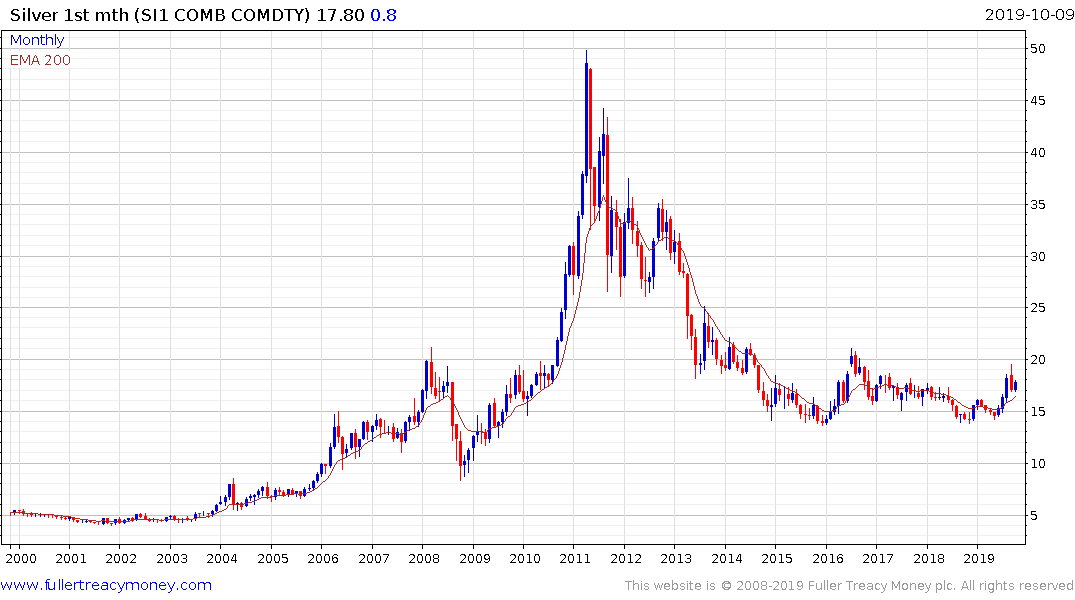 The market experienced a blowout mania in 2011 when the price approached $50. It trended lower until early 2016 before rallying to break the downtrend and spent almost three years unwinding that move. It then rallied from $14 to almost $20 between May and September broke that downtrend in emphatic fashion and some consolidation of that move is now underway.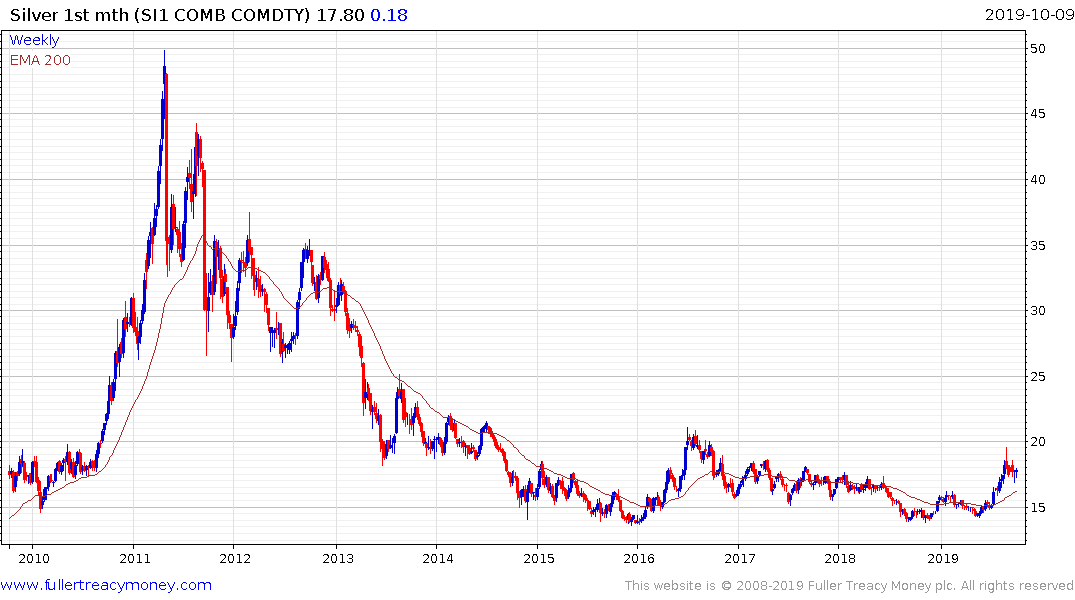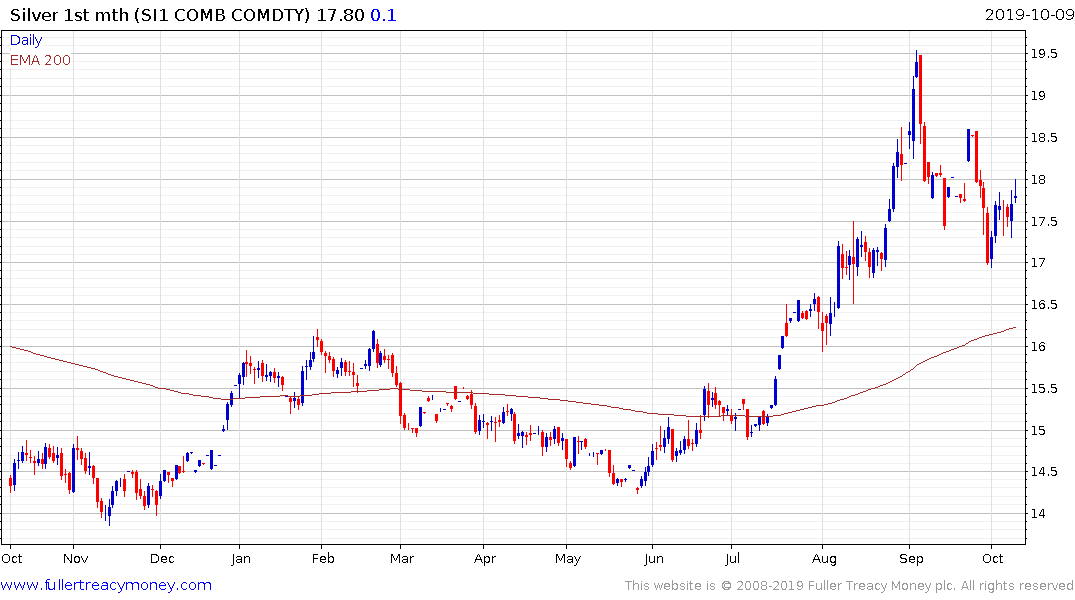 I agree, a sequence of lower rally highs has been in evidence since the peak in early September and that $16 is a potentially important area of support. I also think most people have already reached that conclusion. Personally, I aim to buy more if I get the opportunity to buy closer to $16. The big question we need to concern ourselves with is whether silver is in a new bull market cycle. It is a highly volatile commodity but if it is in fact in a new bull market the surprises are likely to be on the upside.
If we are truly objective a sustained move above $20 will be required to conclude the lengthy base formation but we also know that precious metals are best bought following occasional sell offs. They have a history of not sustaining upward breaks, so chasing new highs is a very risky strategy. If one decides to buy on weakness it is in the full knowledge that the low has not yet been confirmed. That means position sizing has to be front and centre in one's thinking.
Back to top