Email of the day - on silver tracking funds
Thank you for your great service and your prescient commentaries.

I am interested in a non-leveraged silver fund structured along the lines of the PMGOLD ETF.

I would very much appreciate your views/suggestions.

Many thanks. R
Thank you for this email, your kind words and I am delighted you are enjoying the service. PM GOLD is an Australia listed covered call-backed exchange traded note. The closest thing I could find to it is the ETFS Physical Silver ETN (ETPMAG AU) which is denominated in Australian Dollars.
Here is a link to the full list of precious metals-backed funds in the Chart Library.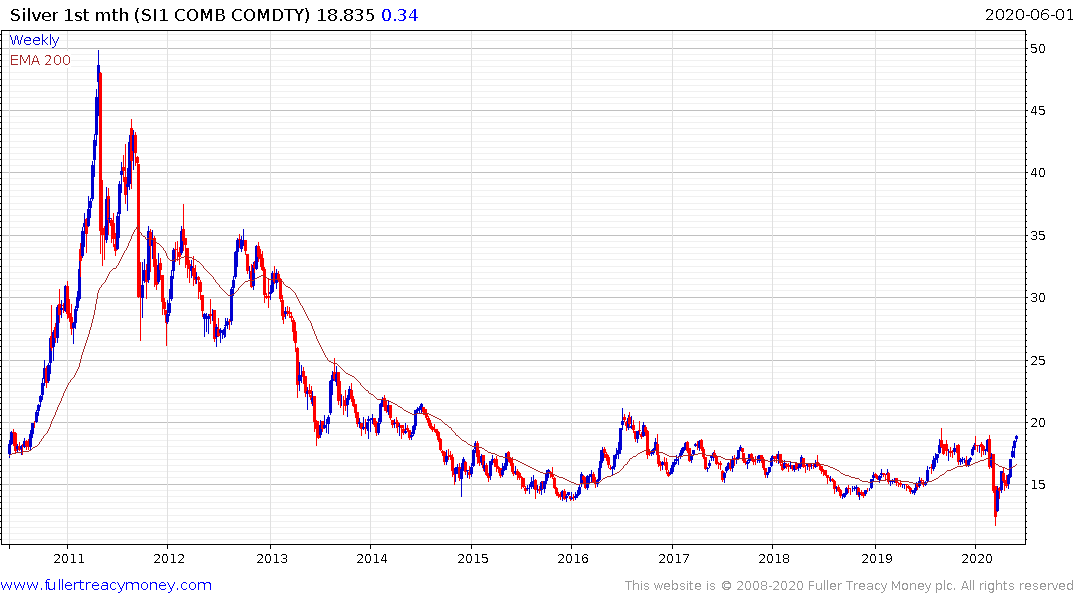 Silver rallied again today to test the $19 area which represented resistance between September and February. It needs to sustain a move above $20 to confirm a return to medium-term demand dominance. I believe that is a likely outcome over the coming months.
Back to top