Email of the day - on short-term trading versus the big picture long-term outlook
Eoin, on the weekend big picture you were talking up the prospects of the Fangman, sounding more positive on the names then I can recall. One trading day later, you have shorted the Nasdaq. The message is mixed at best. Please can you help me/us understand this
Thank you for this question which may be of interest to the Collective. The Big Picture Long-Term video was conceived as a way of talking about how the events of the week fit into the broader tapestry of the global macro environment. Therefore, what I try to talk about is what would need to happen for the big trends to be reversed or for new ones to begin.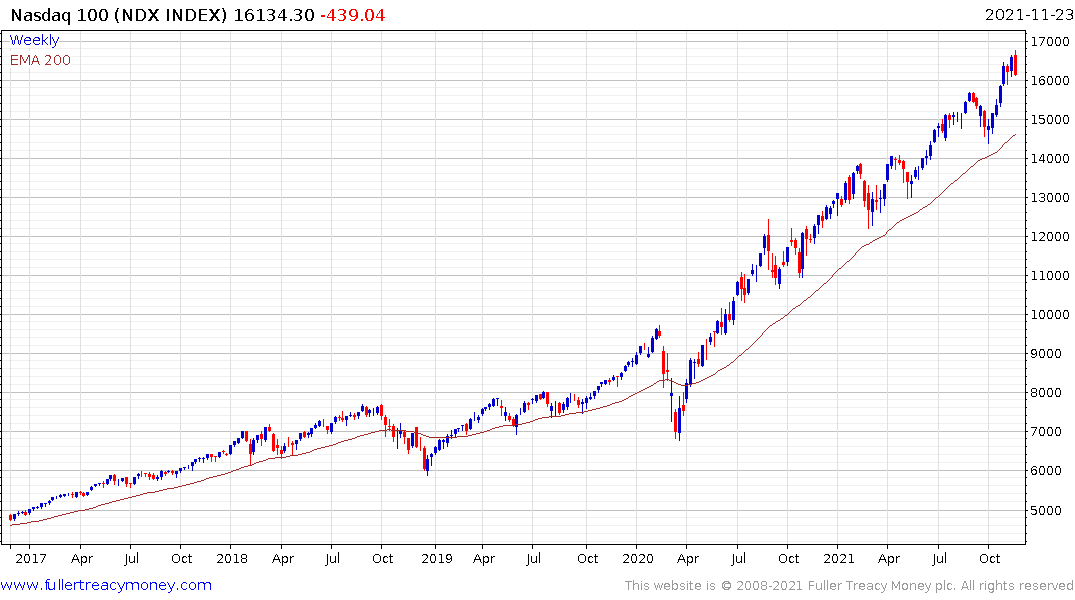 With my leveraged short-term trading I am looking at near-term moves. I only trade when I believe the odds are in my favour, some like my precious metals' positions are medium-term in nature while others are more speculative. Above all, these are trades not investments. I have a large precious metals position, for me. The Nasdaq-100 is overbought and yesterday's downside key reversal suggests a peak of near-term significance. As I mentioned, I view this as a hedge short for my precious metals positions which are also retracing a short-term overbought condition.
I am not going to short gold or silver because I believe the primary trend is on the upside. There is no getting around the fact that many of the Nasdaq's stocks are trading on aggressive multiples. While it is also the focus on much bullish interest, it offers more leverage for short sellers' trading positions because of the potential for downside shocks.
Yesterday's selling focused on the cloud computing sector and the most interest rate sensitive portions of the market; with little in the way of profits. The mega-caps held up reasonably well by comparison.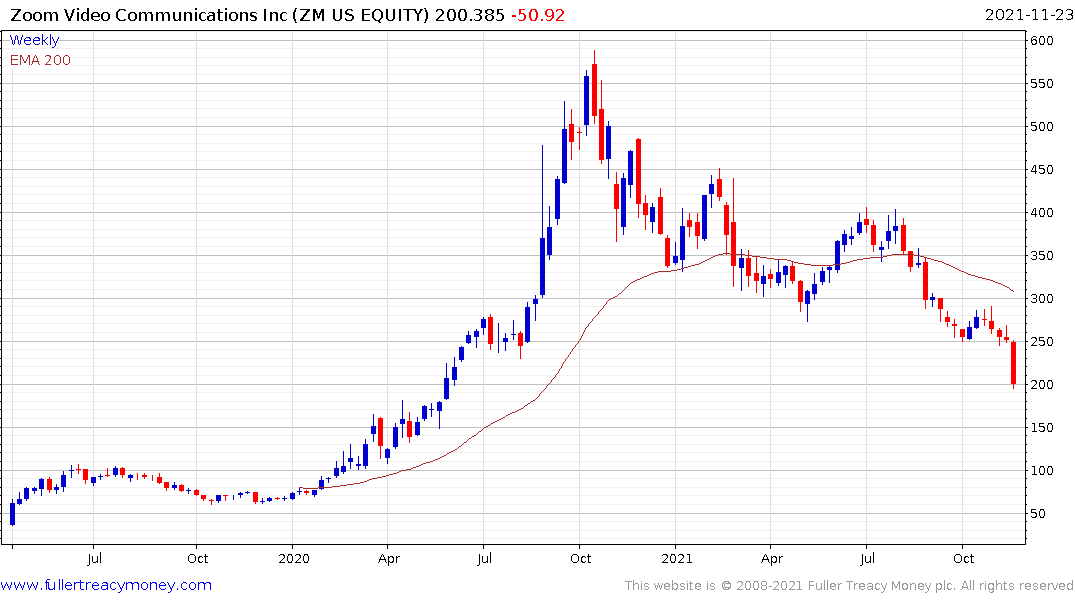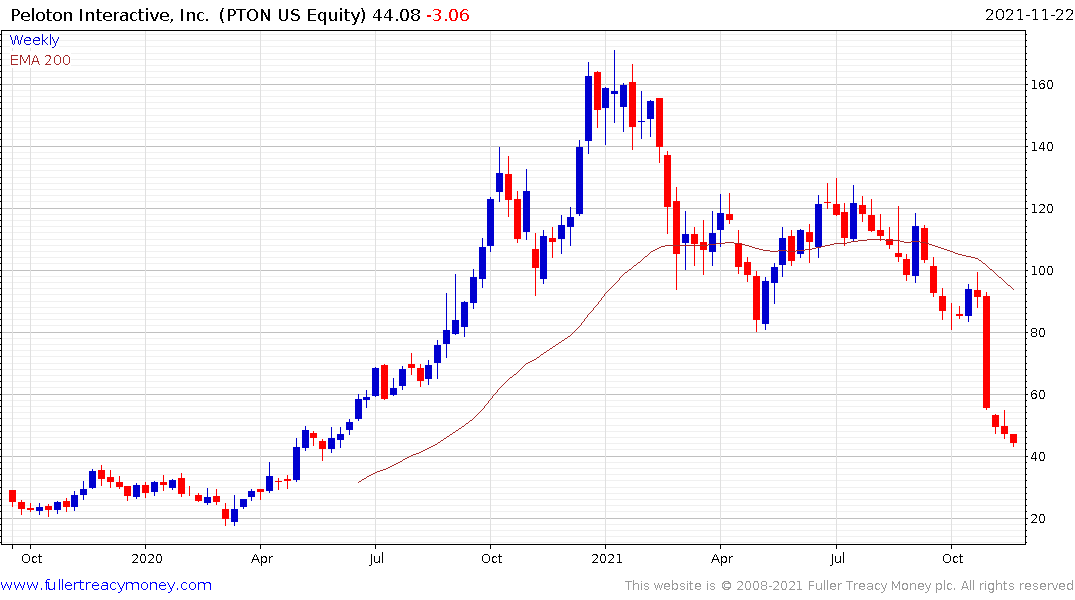 Zoom Video Communications or Peloton's failure to sustain growth can't come as a surprise to anyone.
My youngest daughter's rowing club uses Slack to communicate with parents. She described it as Discord for adults. Zoom is also Discord for adults and neither does the job as well as the privately owned original.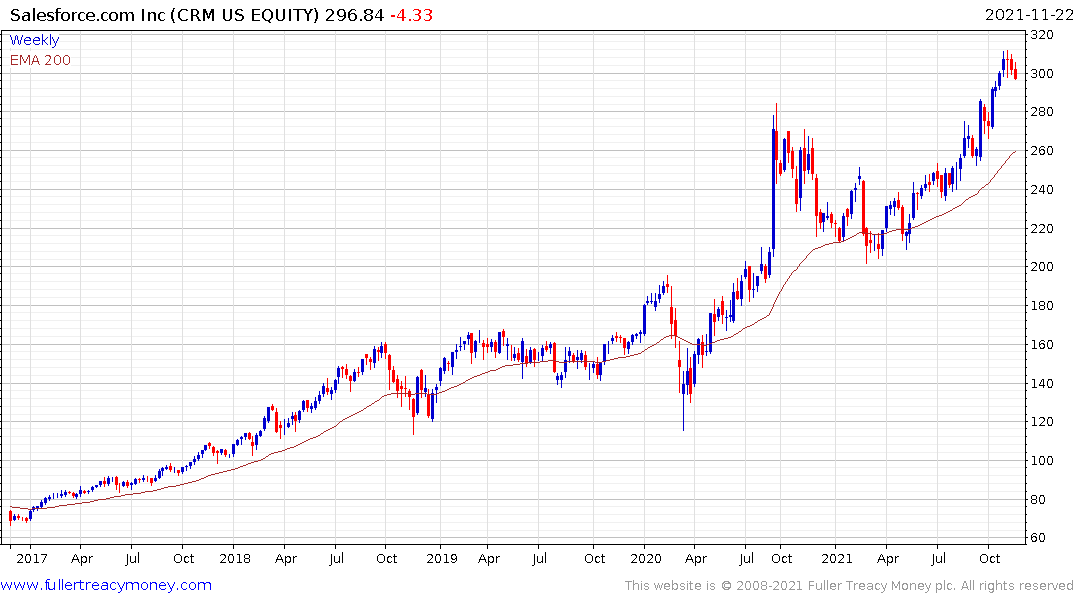 Salesforce, is now also unwinding its short-term overbought condition.
Back to top