Email of the day - on platinum
Dear Eoin, What is happening with Platinum please? Many thanks, RB
The platinum miners have been among the biggest supporters of the hydrogen fuel cycle because platinum is essential to how hydrogen fuel cells function. The loss of diesel engine demand left a hole in the market and they have been struggling to find new customers. The new energy revolution, being supported by politicians all over the world, is great news for the sector.
The price of platinum has been ranging in similar manner to silver over the last few months. Both fell less than gold and subsequently have not rallied as much as gold. However, the challenge for platinum is it is much more of an industrial metal than either silver or gold despite high-end jewellery demand.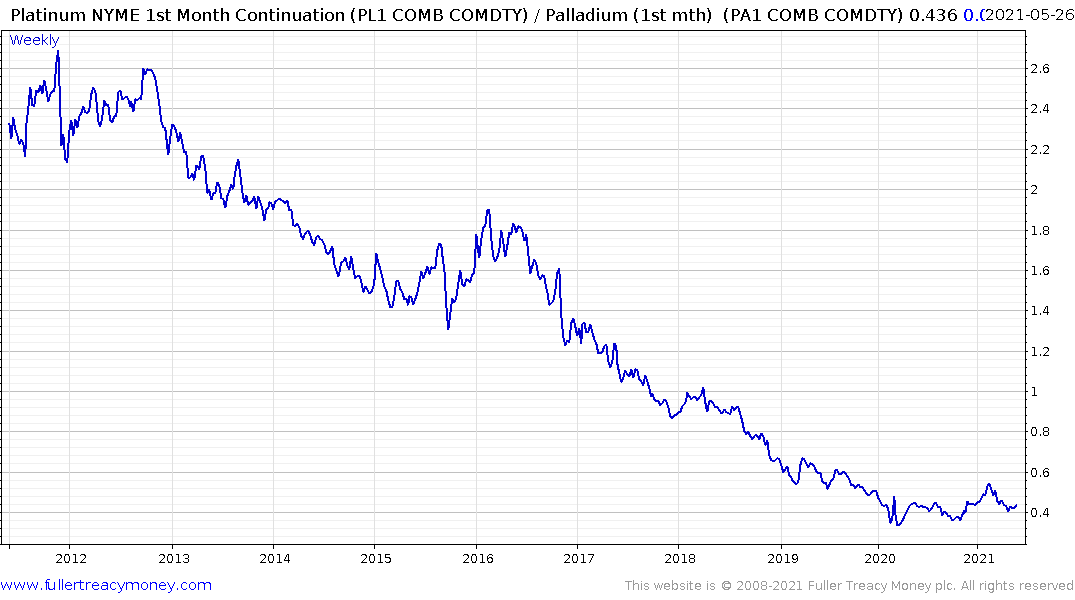 The biggest plus for platinum is how cheap it is relative to palladium. The ratio has returned to the region of the trend mean and is showing nascent signs of support building.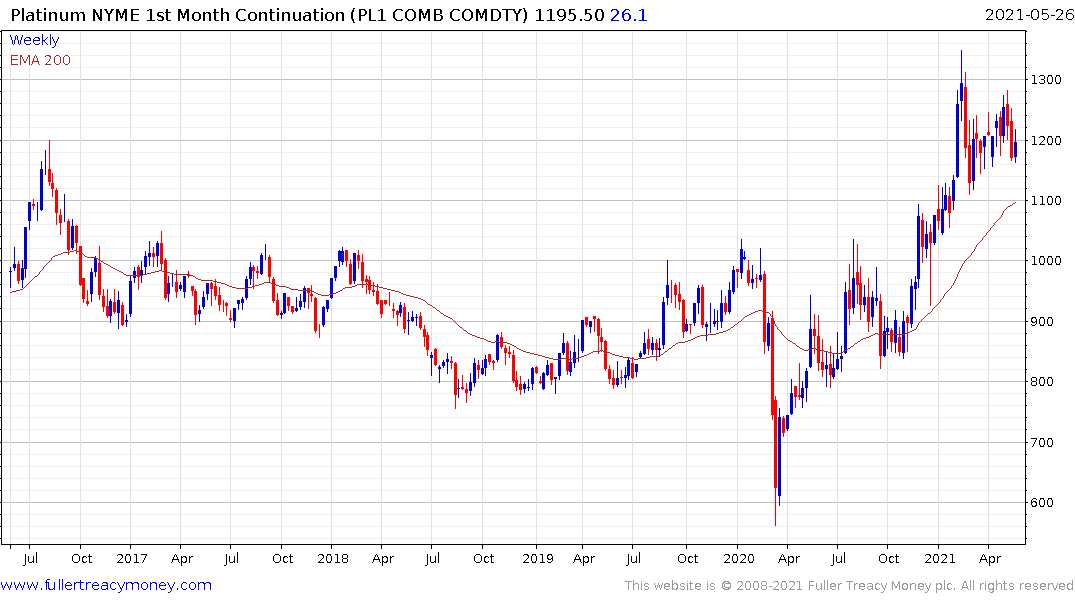 In absolute terms, the price has first step above the base characteristics and continues to hold the region of the 200-day MA.
Back to top