Email of the day - on gold volumes
Like you, I follow the PMs, particularly gold and silver. I noticed a remarkably consistent pattern in spot gold trading volume. Going back 10 years, the volume has picked up and dropped back on alternate months. During the summer doldrums there is a hiatus, as one would expect. The alternating pattern then resumes around the end of October each year. I am very interested to hear your explanation for this.
Thanks for this question which others may have an interest in. Spot gold does not have volume data because it is an indicative price rather than a traded price. Volume data is available on futures contracts.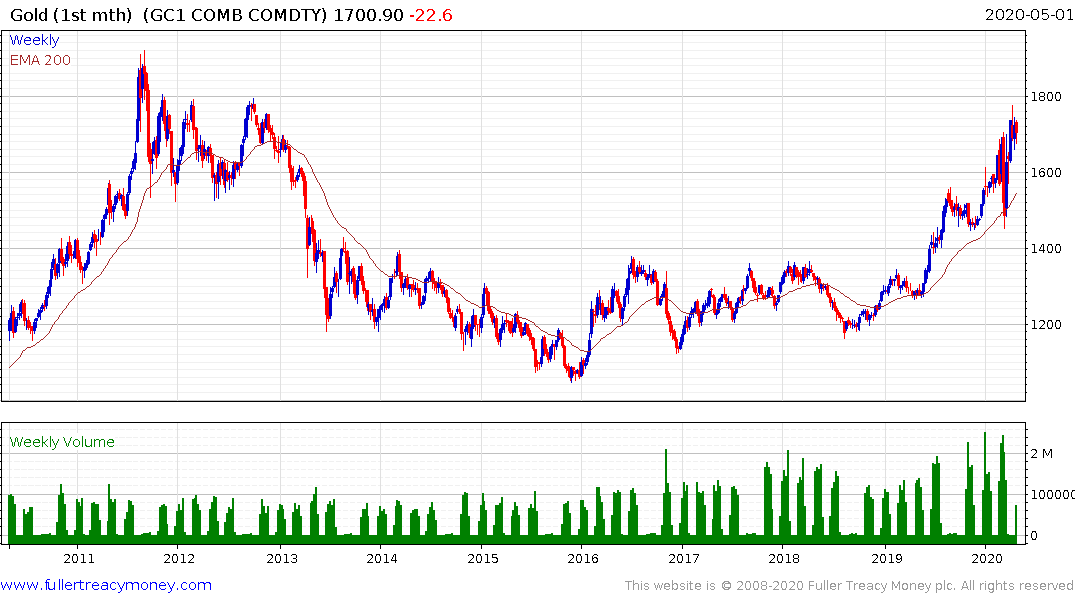 The spikes in volume data in the Chart Library are probably attributable to contract rolls rather than any other factor and we will be in contact with Bloomberg about the efficacy of the data.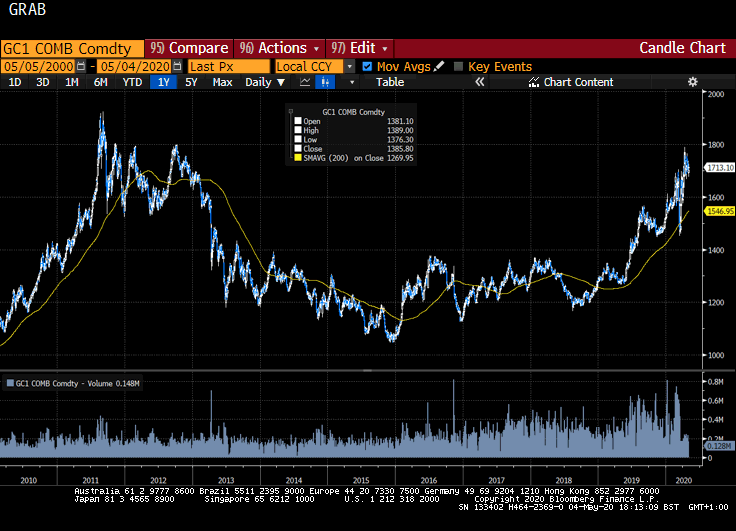 This chart from Bloomberg highlights how volume has increased steadily over the last few years. Interest in gold has increased in direct correlation with the willingness of central banks and governments to debase their currencies.
Back to top