Email of the day - on filling the gap
Hi Eoin - re the Chart Seminar, which I haven't done for nearly 40 years!! - can you remind us/me the significance of filling the gap (down) - see, for instance, latest movement on CDE US Equity. Thanks and Happy Christmas.
Thank you for your patronage over the decades. Gaps in the market come in a variety of forms such as breakaway, trend extensions, exhaustion gaps and island reversals. The one thing they all share is a dynamic move outside of market hours.
There is a tendency to believe that all gaps will eventually be filled. That would imply that the price will always trade back up to where the downward gap appeared. There is not much evidence to support that claim in a statistical manner and particularly not over a usable timeframe.
The best way to think about a gap is as a dynamic move. Traders tend to give the benefit of the doubt to the direction of the most recent dynamic.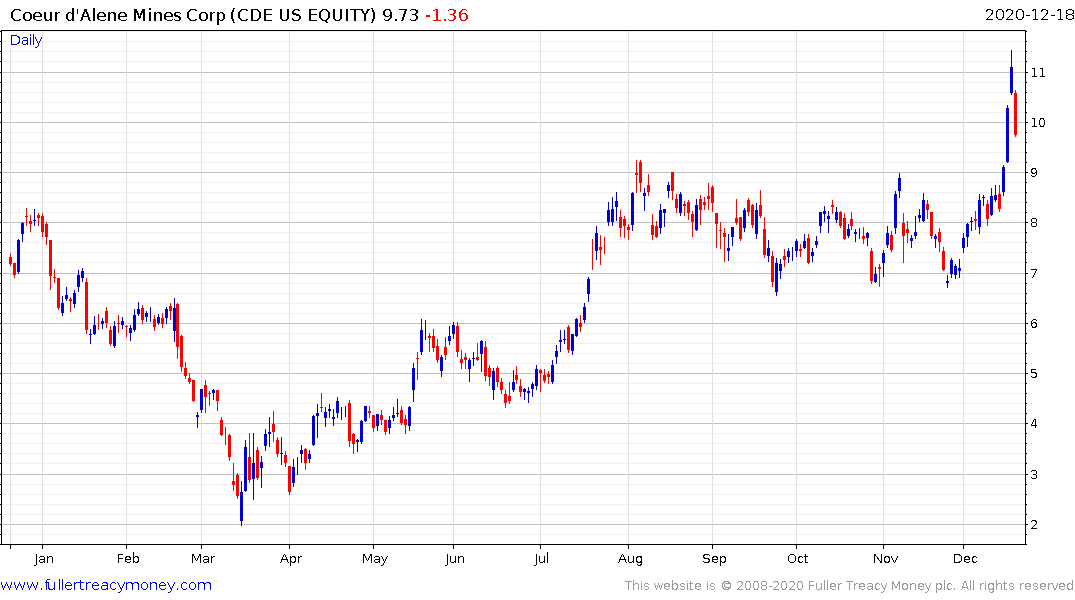 The challenge with using traditional gap analysis on a stock like Coeur Mining is that it tends to gap a lot. The only way to make sense of the signals provided by these dynamics is to take them in sequence. The gap higher in early December confirmed support at the lower side of the range and the price trended higher. It then broke out on a gap on the 16th and gapped higher again on the 17th. It pulled back rather sharply on Friday before steadying somewhat today. All this tells us is that the price moved higher in a steep manner all month and accelerated last week. It is now taking a breather.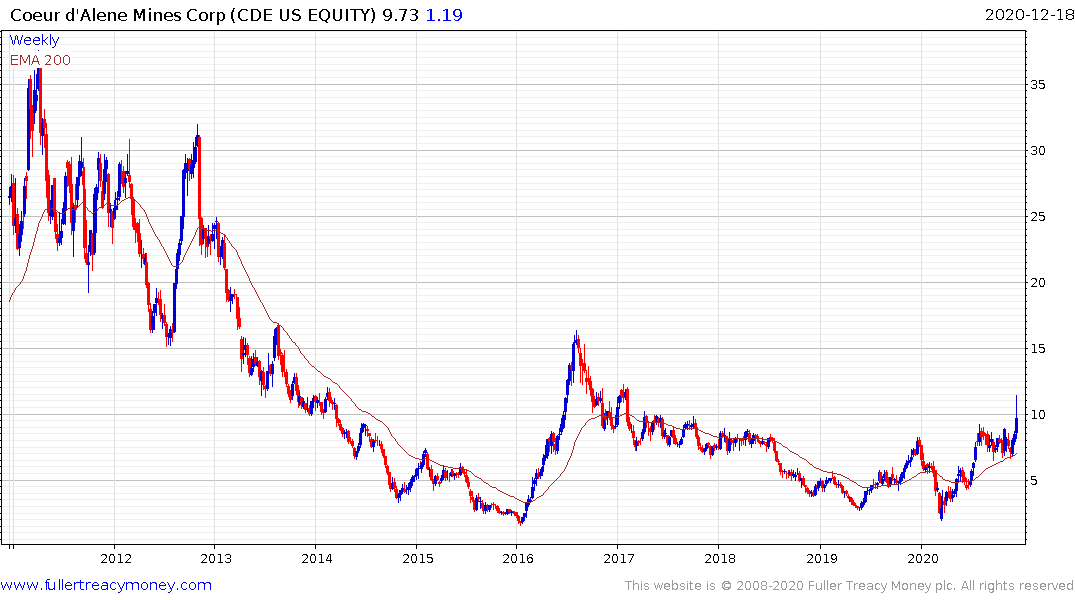 Medium-term, the whole five-month range and subsequent breakout looks like a completed first step above the base. That suggests the medium-term uptrend has been reasserted provided the region of the trend mean continues to provide support.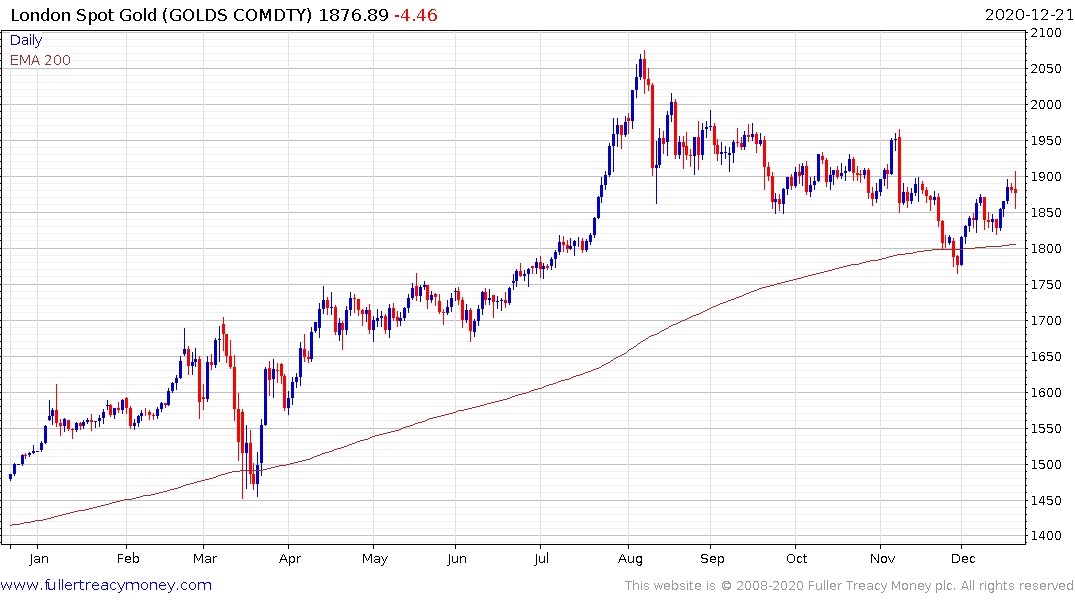 Gold was quite volatile today as it tests the psychological $1900 area. A sustained move above that level will be required to confirm more than short-term steadying in the region of the trend mean.
Back to top