Email of the day - on India and downloading the video
Wish you, Mrs. Tracy and your lovely children a very Happy Christmas and a great holiday season.

I have always loved your optimism on India ever since we first met in Singapore nearly a decade back. Regretfully I was unable to share the same sentiment then and unable to do so now.

For instance, internet connectivity is poor even in Mumbai. At home I am at a handicap, while at office in the prime Nariman Point area we have three redundancies, and still lose out, though rarely.

The only way to enjoy your lovely "Eoin's World View of Markets" as I like to think of your daily videos, is to download them and then listen offline. In the absence of a download icon over the past two days, the streaming media loading every now and then has been highly irritating.

I sincerely hope you will be able to restore the download facility so that we in the internet challenged parts of the world can enjoy your uninterrupted services.

Wishing you and your family fun times in the meanwhile.
Thank you for this email and I'm sure the Collective would welcome additional perspectives from on the ground subscribers in India. I would be particularly interested, for example, in hearing how good your Jio 4G connectivity is? How does it perform when watching videos?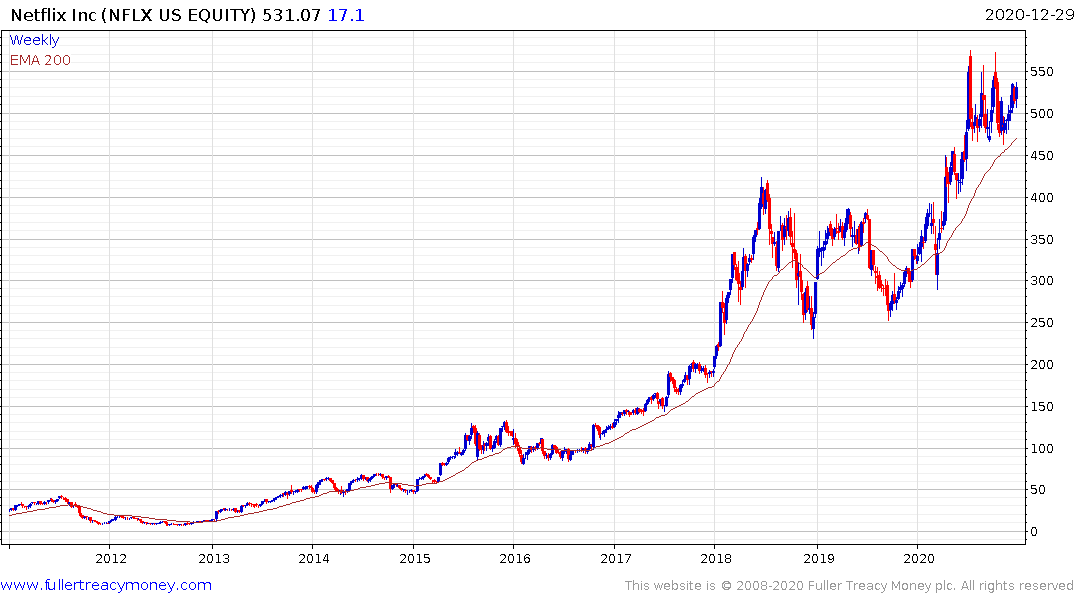 That would offer me some insight into how the service is being consumed internationally but it is also likely to be of particular interest to anyone invested in Netflix which has taken a big bet on penetrating the Indian market. Without reliable internet access the value proposition for streaming/ecommerce/online banking/social media companies is much less compelling.
It came to my attention last week that the Subscriber's video was being re-posted by a competing subscription service. That forced me to limit all forms of sharing for the videos until the issue was cleared up. It is also why one of the videos was posted via YouTube before the Christmas break.
For the record, FullerTreacyMoney has been producing podcasts since that was even a word. I daresay we are the longest running financial markets podcast provider anywhere. I introduced the first videos four years ago and they continue to be among the most popular features of the service.
We do not have a marketing budget. Sales are driven entirely by word of mouth. There are more lucrative business models which other newsletter providers deploy. They create sales funnels, income maximisation plans and bombard subscribers with marketing material. David and I made the decision a long time ago to avoid that kind of sales strategy for better or worse. I want to continue in the same manner for as long as possible; putting the welfare of subscribers above that of the business. I don't have an issue with sharing the occasional video or article with someone who might be a prospective subscriber, but I will cancel the subscription of anyone who abuses the service.
Back to top