Email of the day - on cryptocurrencies
Please refresh my memory about your stance on Bitcoin & Crypto Currencies. Regarding Bitcoin, one of the best hedge fund managers, Mark Yusko loves it an suggests it likely reaches $100K within the next 12-18 months, and much higher going forward. AVI GILBURT, the Elliott Waver says if you want to be safe, wait until it breaks out above 10,000. Warm Regards
Thank you for this question which may be of interest to subscribers. Bitcoin's halvening, when the reward for mining a new coin halves about once every four years, passed off without a hitch in May. In the past, these events have resulted in investors refocusing on the limited supply argument and prices have rallied meaningfully both ahead and after the halvening.
The price certainly rebounded impressively from the March low to retest the $10,000 level, ahead of the May 11th deadline. Since then it has been ranging in an inert manner. For what is one of the most volatile instruments in the world, the big question, therefore, is in what direction the next big breakout will occur.
My long-term view of bitcoin is it is the cryptocurrency market's equivalent of Netscape. As the commercial utility of the sector evolves, interlopers like Ethereum and IOTA will sweep away all but the limited supply arguments for owning bitcoin.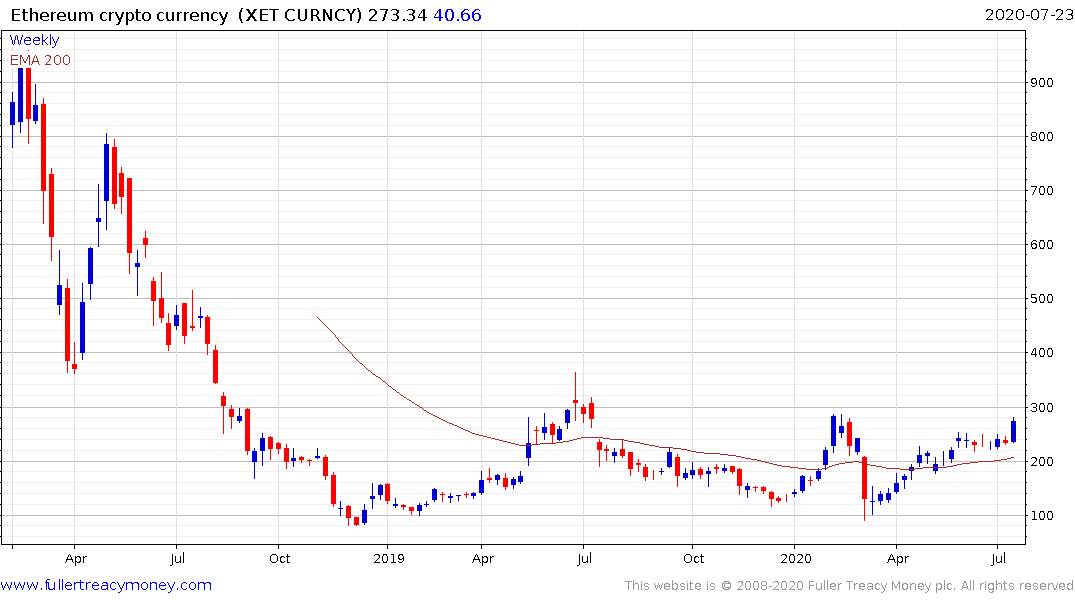 The challenge for any cryptocurrency is to achieve speed, scale and decentralisation. Bitcoin has decentralisation but not speed. Ethereum has decentralisation and scale but less speed. IOTA has speed and scale but not decentralisation. The project that solves that riddle will rapidly gain market share and bitcoin is currently in last place despite being by far the largest.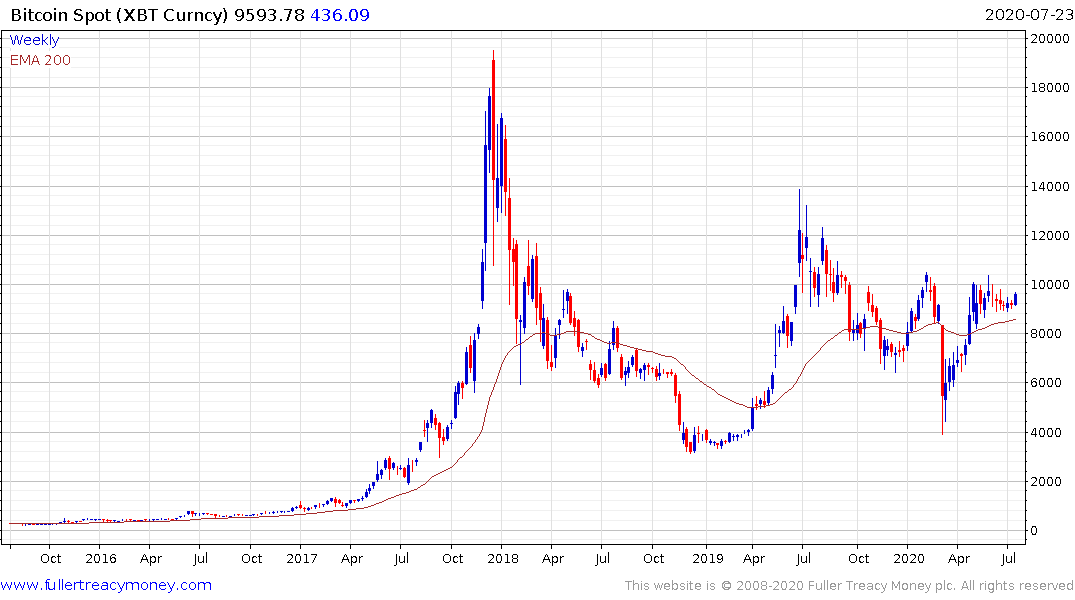 Over the coming months I think an upward break is more likely than not and Ethereum broke out yesterday.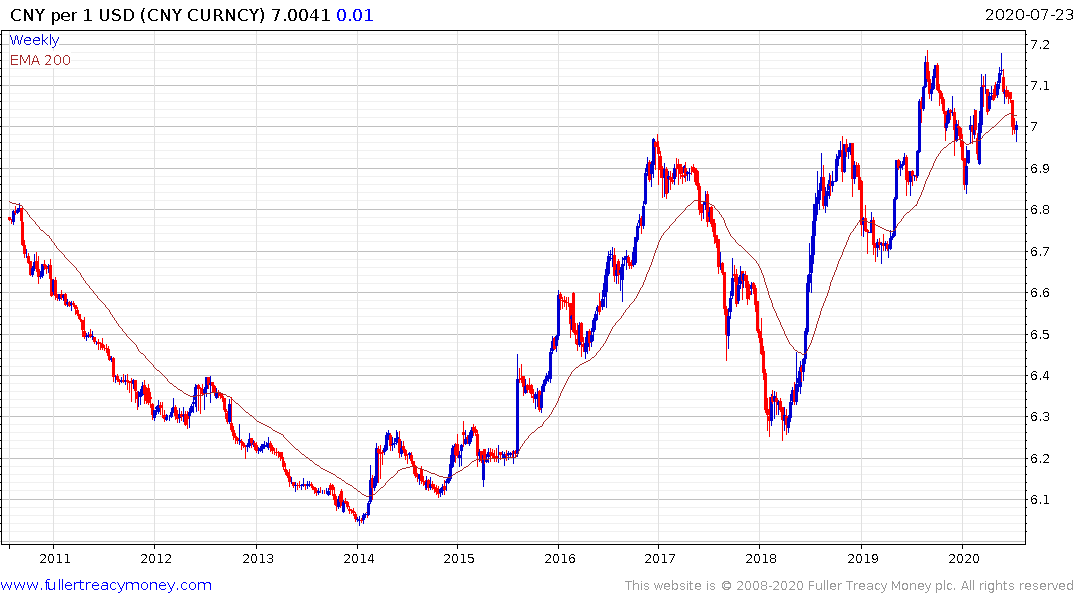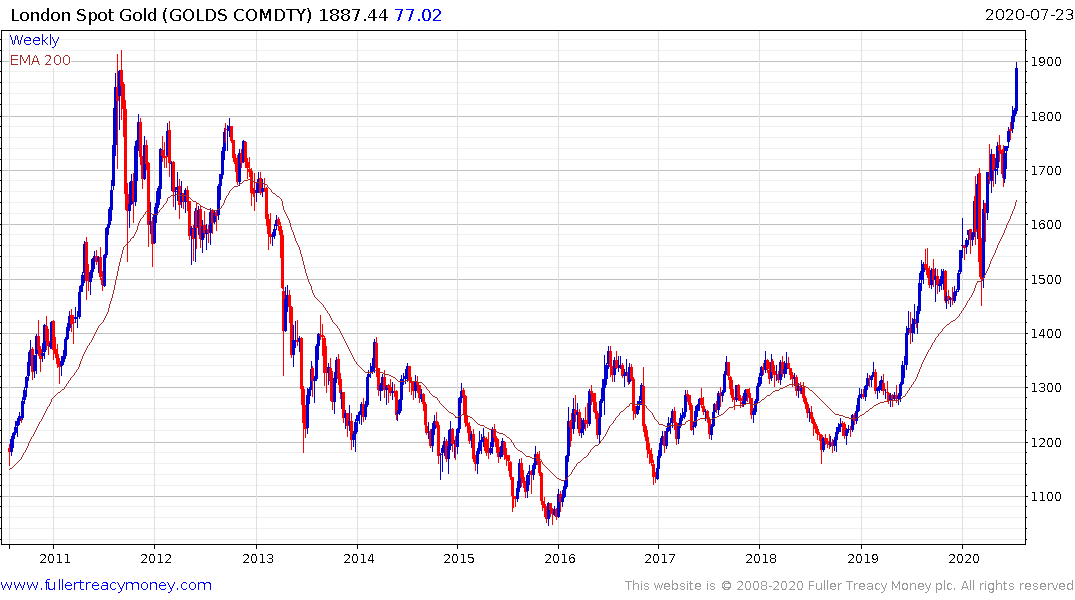 The weakness of the Chinese Renminbi is a significant potential bullish catalyst. The vast majority of bitcoin are mined in China. With the outlook for the renminbi dimming as it breaks down against a number of global currencies demand for alternatives like bitcoin and gold as well as a means to get money out of the country will likely increase.
Back to top