Email of the day - on candlestick patterns
Dear Eoin Your monthly chart of gold shows a perfect and quite rare "Dragonfly Doji" candlestick pattern. With your considerable charting knowledge would you regard this as a bullish technical signal?
Thank you for this question which may be of interest to the Collective. There are hundreds of candlestick patterns with colourful names. In order to assess how meaningful any one of them is we generally only have to ask one question. Did the price action have a big psychological impact?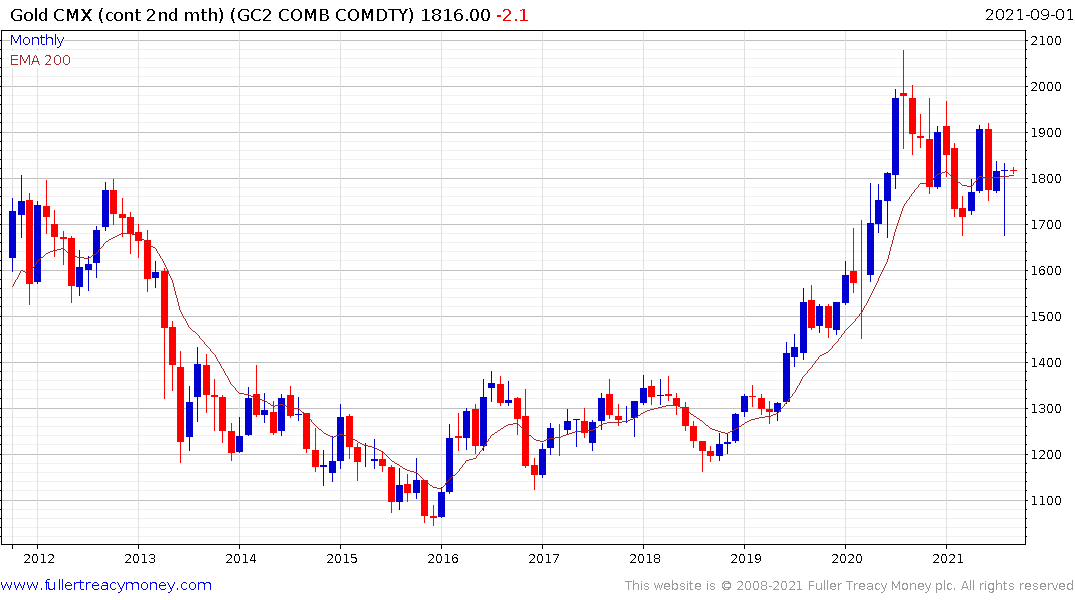 The long tail on the monthly candle, where gold declined significantly intra-month, only to close unchanged suggests there was a big reversal. The brief foray below $1700 ignited buy orders and the price jumped abruptly back to test the $1800 area. Upside follow through this month would be very desirable to confirm the low. However, even if the price messes around for a couple of months, medium-term potential for additional upside can be given the benefit of the doubt provided the region of the lows holds.
Back to top