Email of the day - on betting stocks:
I may be mistaken but I thought in one of your commentaries you listed some betting stocks.

Assuming the continue pandemic mode, sport fans may be eager to bet, same for the elections, Pointsbet PBH .au and Penn gaming PENN may be good idea.

DraftKings is the name that has been recognized DNKG

Pls. confirm you had mentioned in one of your commentaries, alternatively, any ideas / opinion on the space

Best keep safe
Thank you for this question. I have spoken about the airline and tourist sectors generally but not about pure gambling plays. However, I agree that speculative fervour is a significant factor in the market today. The lack of sports events to bet on has been a factor in the surge in online stock market trading among retail investors. The buzz people get from punting is addictive so demand will likely persist for at least as long as their money lasts. The online venues are likely to benefit at the expense of physical locations.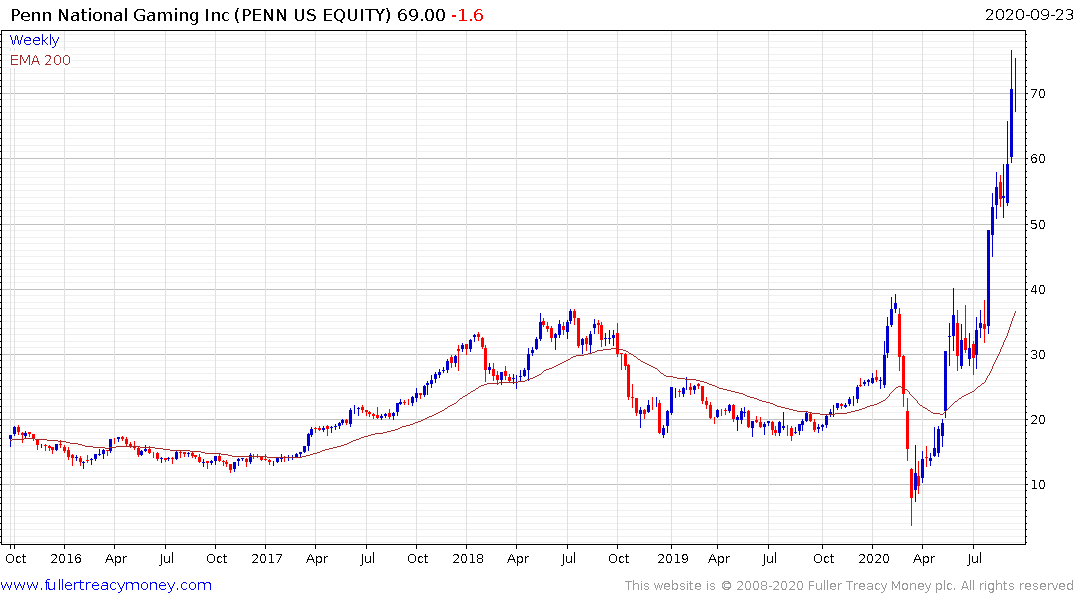 Penn National Gaming has done phenomenally well since March and the release of its Barstool App is a clear source of competition for DraftKings. The company has both physical gaming locations and also has online venues.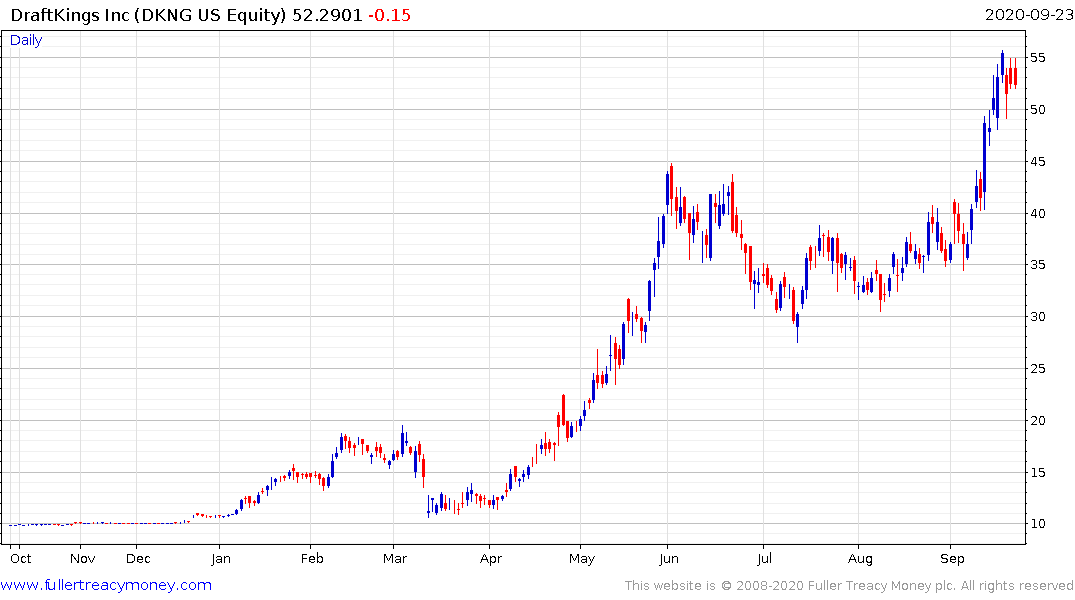 DraftKings has been among the group of strong performing new companies on the Nasdaq this year. The share broke out of a three-month range last week. It is now somewhat overbought and susceptible to some consolidation.
I do wonder how much of a roll the additional $600 in weekly unemployment benefits had on the appetite for gambling. That expired at the end of July and the additional $300 expires at end of this month. These are high beta plays on speculation so with continued reduction in risk appetite they may be susceptible to unwinding some of the short-term overbought conditions.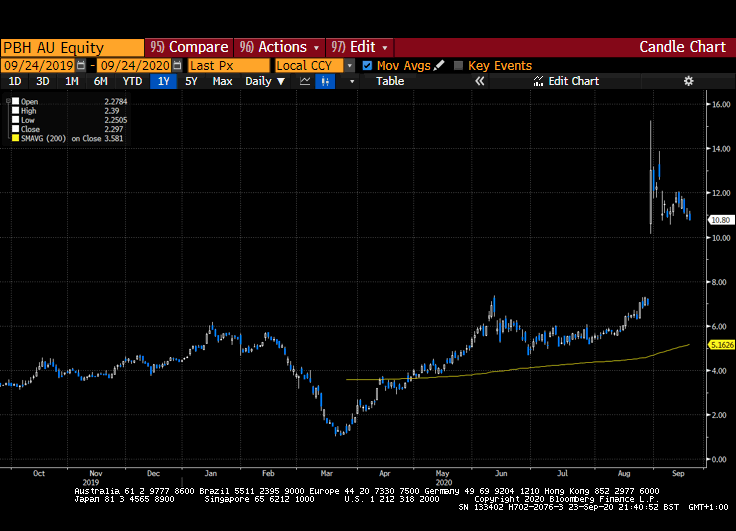 That may be less of a direct issue for PointsBet but it has a similar pattern.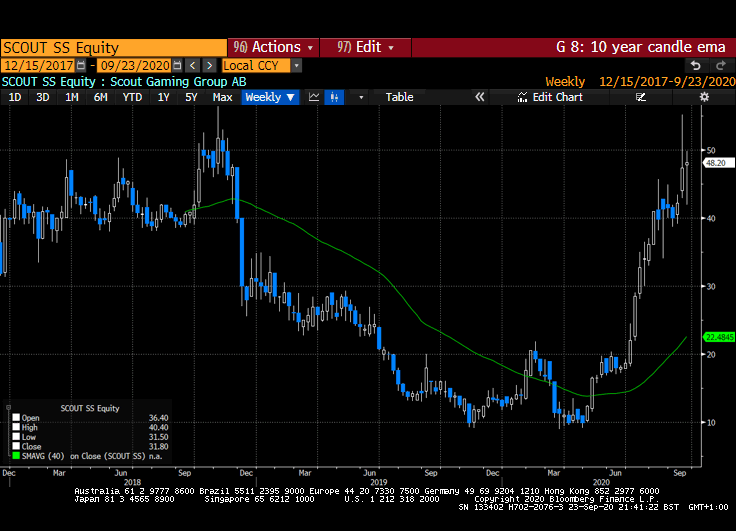 Sweden's Scout Gaming Group specialises in fantasy football has shares the commonality of the above shares. It is now pausing in the region of its December peak.
Back to top