Email of the day - on a stay at home index
"Are you able to create a Work From Home/Stay at Home index for you/us to track on a regular basis. Today has been another big day for many of these stocks with Shopify for example up another 7% in here today, clearing the $1,000 level, Netflix up 5%, Amazon 4%, Peloton up 4, DocuSign up 4, and Wayfair 11%! Regretfully I'm not involved in any of these as I can't get my head around valuations. When will this madness stop?"
Thank you for this email which highlights the dilemma of many people on the side-lines of the broad market rebound. There is always a crisis of confidence for anyone who has missed a rebound and is presented with the choice of buying a breakout or waiting for a pullback. That is amplified during accelerations where the fear of missing out is weighed against the fear of sitting through a reversal.
I created a Stay At Home section in the Chart Library to monitor some of the shares that immediately came to mind. If subscribers would like me to add additional stocks to the category please let me know.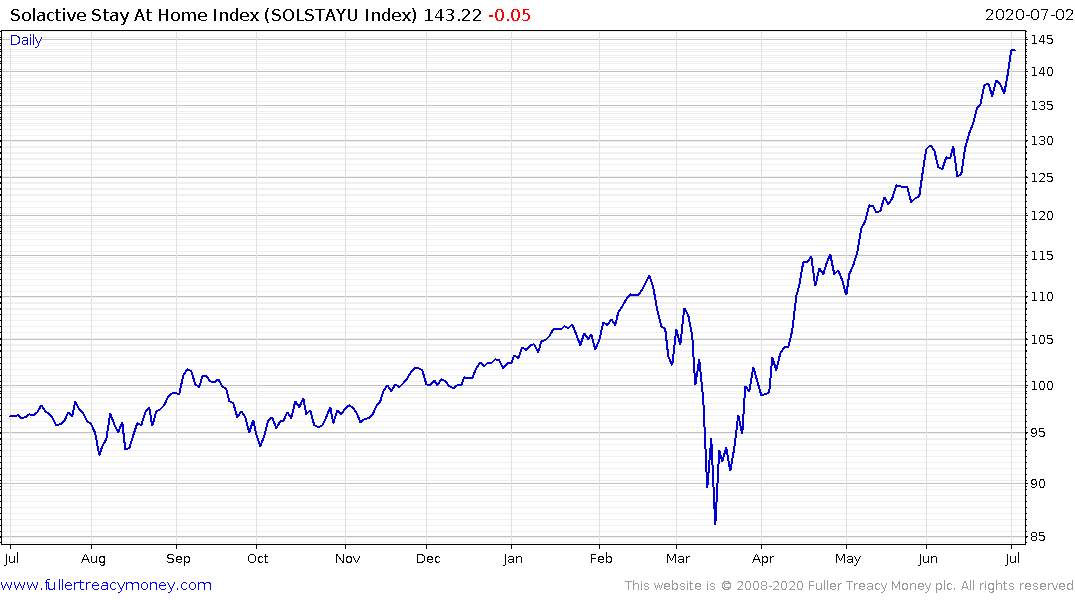 The Solactive Stay At Home Index exhibits the kind of steep advance you refer to above. The trend has been punctuated by small reactions of less that 10 points since March. When this trend eventually ends, we will see a reaction of greater than 10 points. That will likely signal the beginning of at least a process of mean reversion.
The way I see it the coronavirus has accelerated trends which have already been well underway. I have characterised the trend as "take everything people were worried about in 2019 and fast forward". We were worried about deficits, illiquidity and rising default rates last year. The lockdowns have amplified all of those factors. Likewise, the retail apocalypse has been ongoing for a decade. The lockdowns amplify it. The evolution of the subscription business model, cloud computing, video conferencing, remote work and learning has been evident for years. Dematerialisation and disintermediation (getting rid of the middle man) have been the bywords of the internet for 25 years.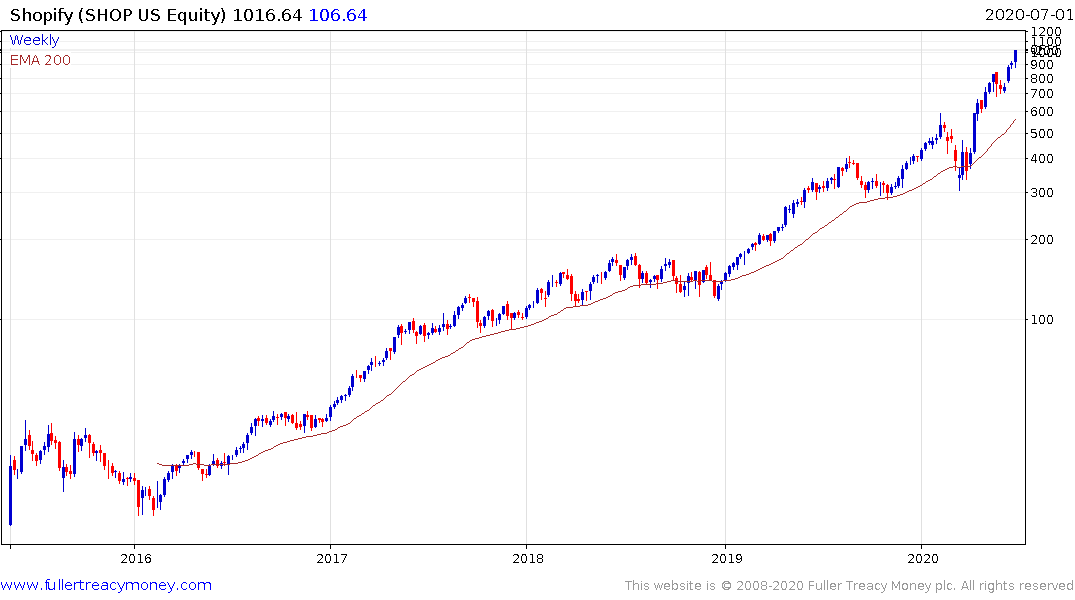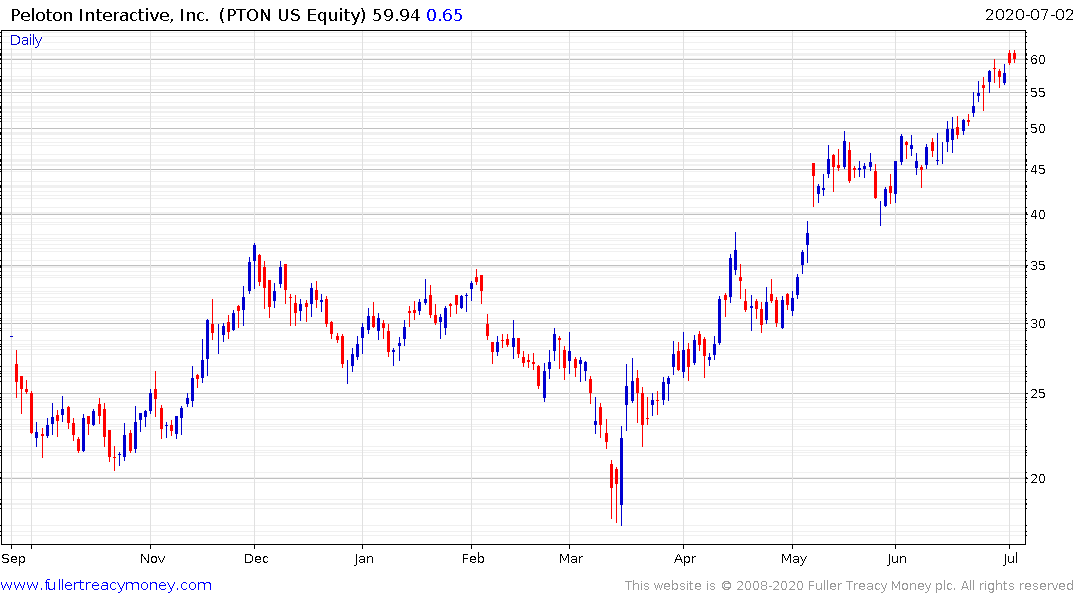 The lockdowns are giving a once in a lifetime opportunity for companies to showcase their solutions. For some it will lead to a market niche acquisition that would have previously taken years to capture. Shopify might be in that category. For others it will represent a massive bonus in the short term which will quickly flare out. Peloton is probably in that category.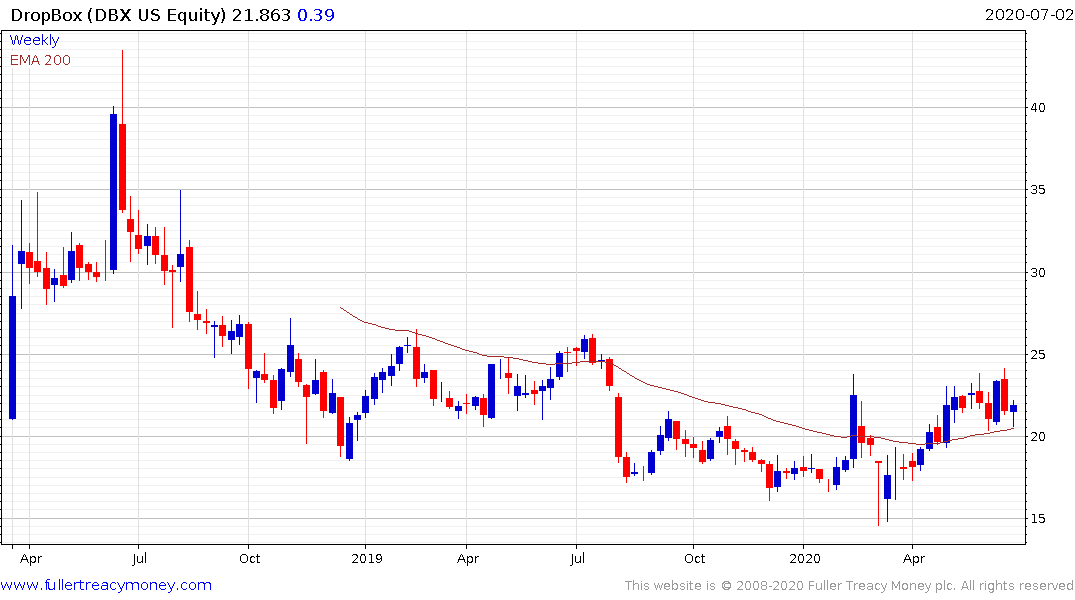 Meanwhile, Dropbox is only now completing its base formation.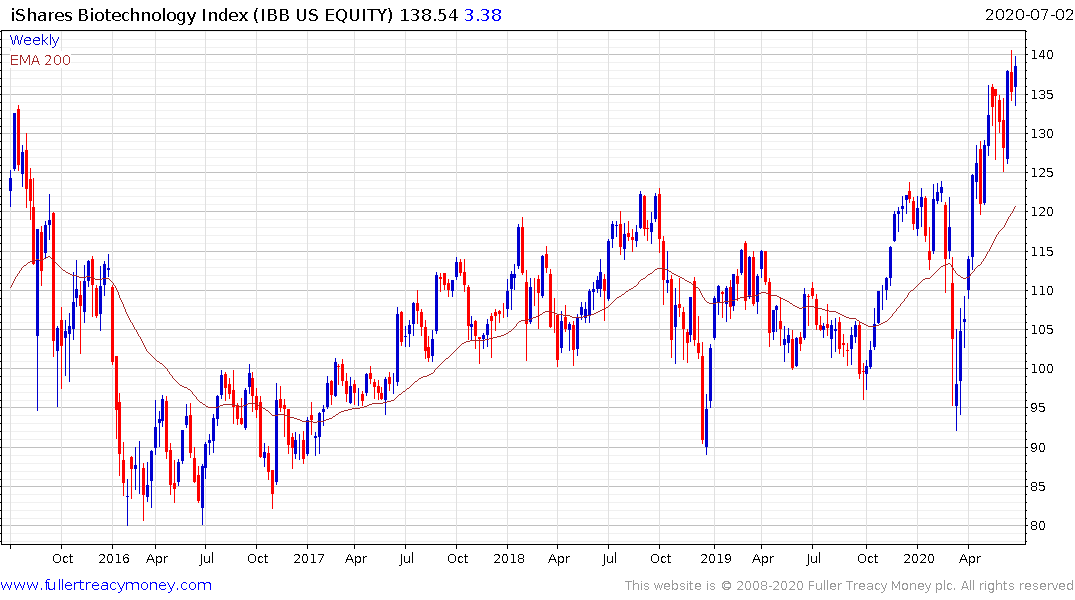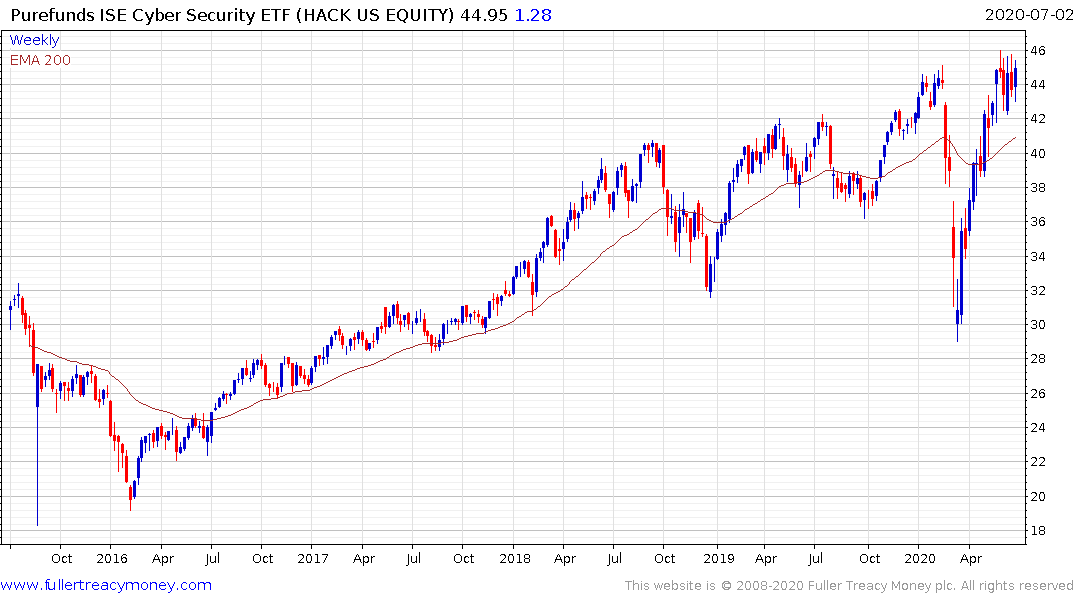 The Nasdaq Biotech ETF and the Cybersecurity ETFs are only beginning to breakout.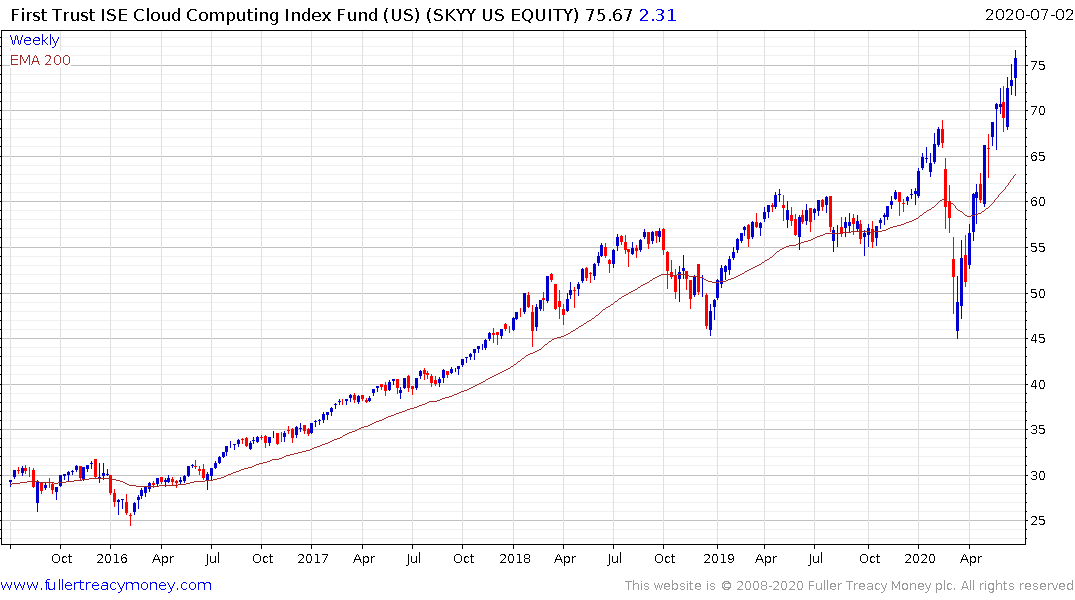 The Cloud Computing ETF has room in which to consolidate and still remain in a bull market.
Back to top