Electric Vehicle Revolution and Implications for the Nickel Market
Thanks to a subscriber for this presentation from Vale which may be of interest. Here is a section:
Electric vehicles will usher in a new age for nickel

A more balanced nickel consumption profile between stainless and non-stainless applications

Batteries need high purity nickel sulphate, cannot readily use Class II such as nickel pig iron or ferronickel units – today, only ~50% of global production is suitable

Nickel industry needs to grow significantly in suitable units to meet demand for battery manufacture

Growing in suitable nickel units is expensive
Here is a link to the full report.

The message from this report is very clear. The global economy is going to need a lot more nickel and Vale is going to need to raise quite a lot capital if it is to have any chance of meeting demand.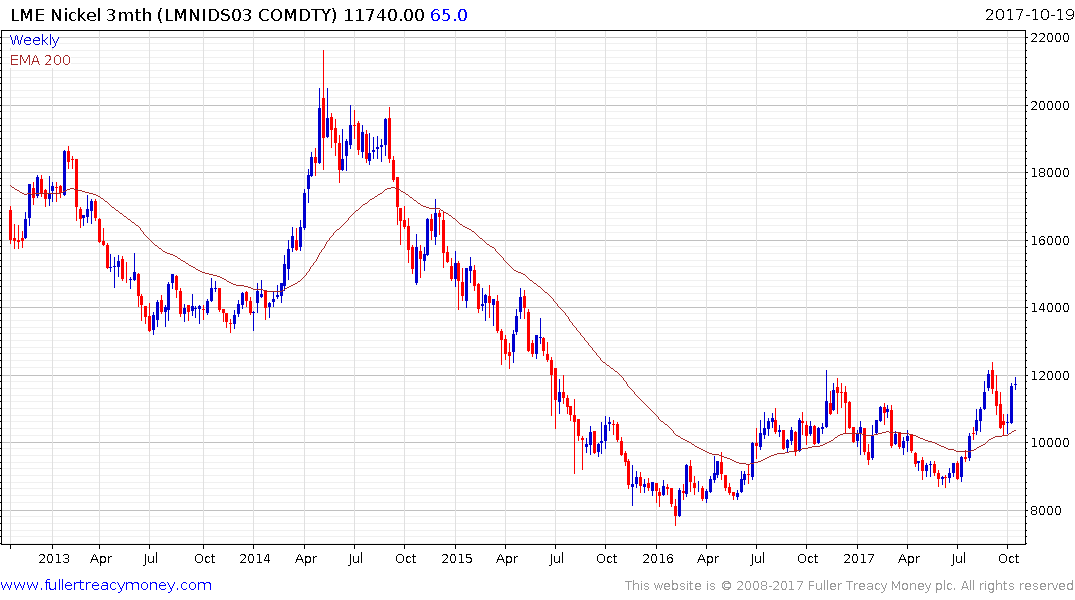 That message is symptomatic of the nickel sector where prices that have failed to rally along with the industrial metals complex not least because supplies have been more than ample. However, the growth of the electric vehicle market coupled with the fact a battery requires eight times more nickel than lithium represents the potential for a supply inelasticity meets rising demand environment to reappear in this market.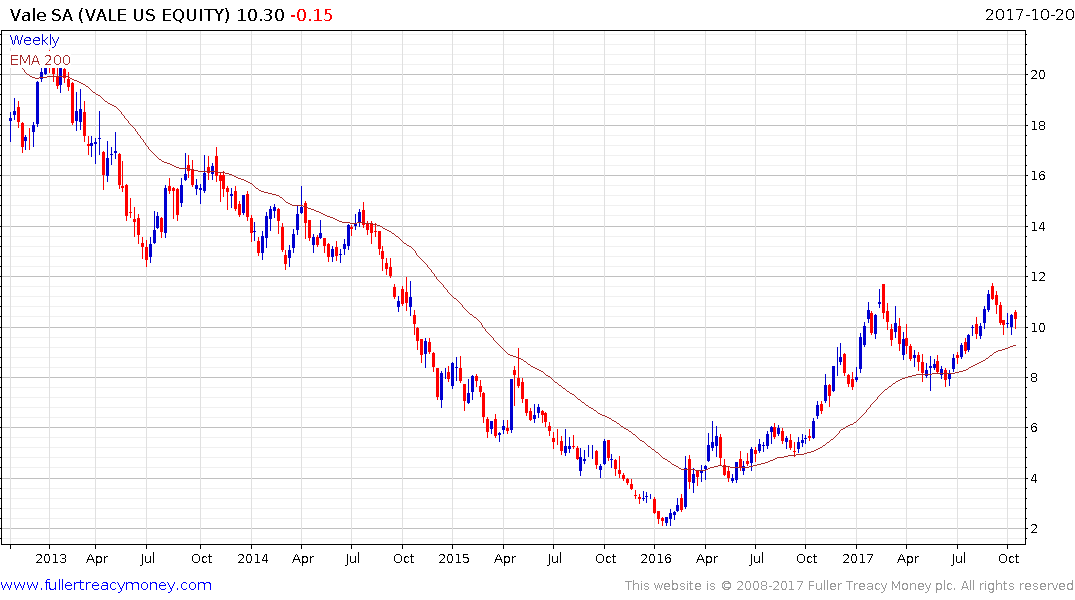 Right now, nickel accounts for about 16% of Vale's revenue, with the vast majority coming from iron-ore. Nevertheless, Vale is one of the largest producers of nickel. It's share price has a relatively similar trajectory to the iron-ore price and while it is likely to be a major player in the supply of battery materials it is unlikely to be the most leveraged play on the metal.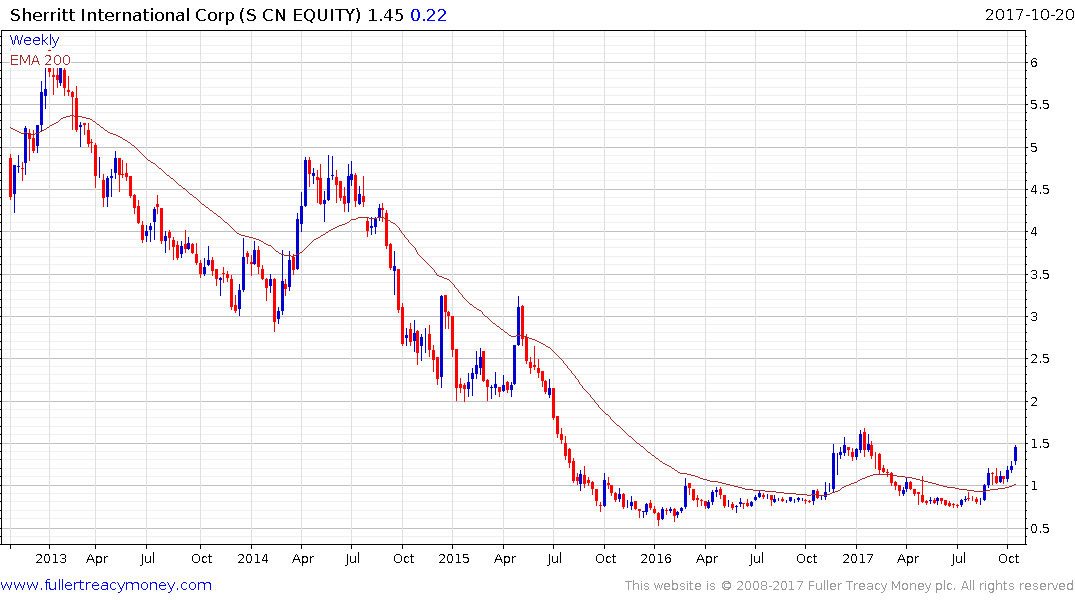 Canadian listed Sherritt has a similar pattern to the nickel price and it is currently rallying towards the upper side of a two-year base.
Back to top