Electric Cars May Be Cheaper Than Gas Guzzlers in Seven Years
This article by Jeremy Hodges for Bloomberg may be of interest to subscribers. Here is a section:
Electric cars may be cheaper than their petroleum counterparts by 2025 if the cost of lithium-ion batteries continues to fall.

Some models will cost the same as combustion engines as soon as 2024 and become cheaper the following year, according to a report by Bloomberg New Energy Finance. For that to happen, battery pack prices need to fall even as demand for the metals that go into the units continues to rise, the London-based researcher said on Thursday.

The clamor to roll out electric vehicles has grown louder as countries and companies race to clean up smog in their cities and hit ambitious climate goals set by the Paris Agreement. U.K. lawmakers started an inquiry into the market in September, probing the necessary infrastructure and trying to determine whether to bring forward the 2040 deadline to end the sale of gasoline and diesel cars.
Tesla has one major undeniable achievement to its name. It made electric cars sexy. Before Elon Musk delivered his roadster, electric vehicles were a hard sell, plagued by perceptions of inconvenience. However, in little more than a decade, they have become so desirable that just about every car company is planning on investing billions in manufacturing capacity.
Quite whether Tesla will be around for long enough to see that happen is another question entirely. It has reached a size where the clean air subsidies it has profited from are running dry while concurrently missing production targets. With Volkswagen committing to spend upwards of €40 billion over the course of the next decade to develop electric cars, and with a long track record of operating at scale, the headwinds to Tesla surviving in an increasingly competitive market are growing. If it can in fact succeed in becoming a mass market automaker it will be nothing short of a Herculean achievement.


The share dropped below the psychological $300 level yesterday which is the most active put options strike. It rallied impressively off its intraday lows which is at least a temporary respite from short-term selling pressure but it has work to do in order to repair investor sentiment.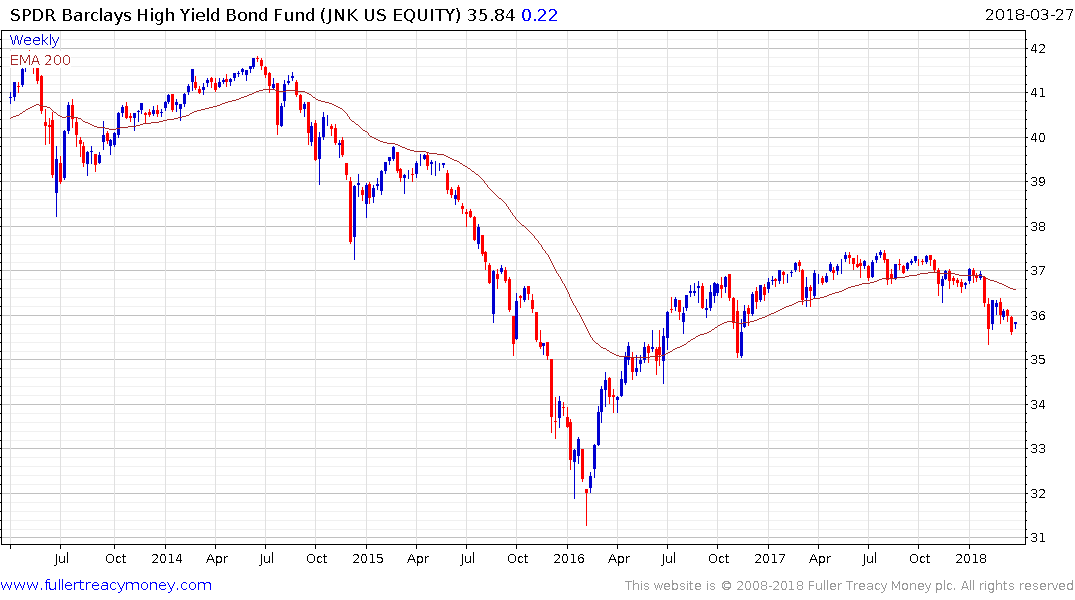 Tesla is not only an iconic share and a media darling, but is also a B- rated credit. High yield bond ETFs remain under pressure and high yield spreads appear to be on the cusp of breaking out. Generally speaking high yield bonds tend to trade like equities so when they come under pressure it is generally suggestive of a more volatile market for stocks generally.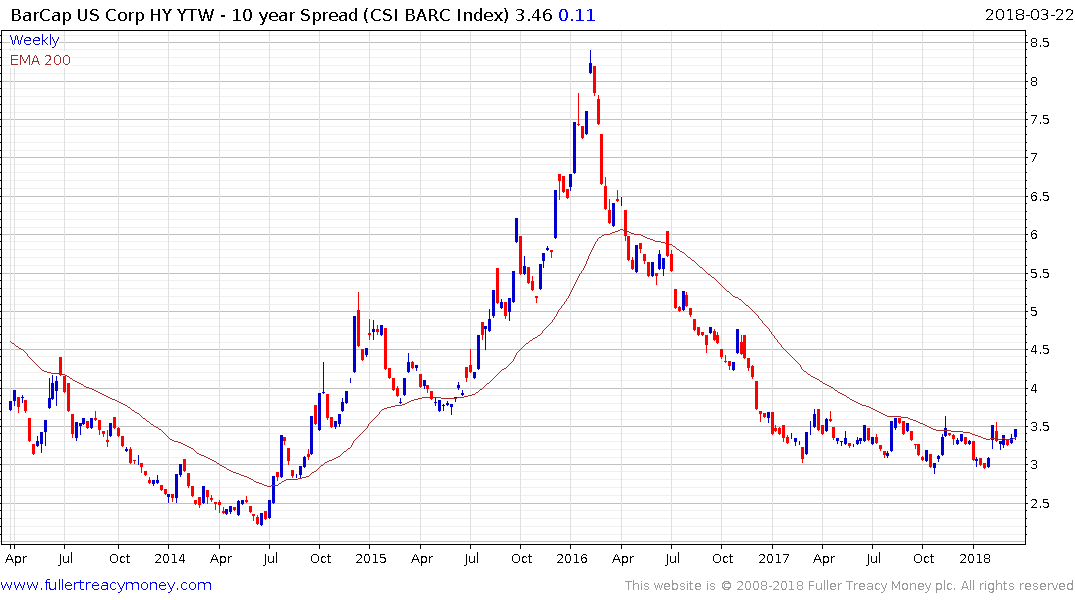 High yield spreads also tend to spike higher ahead of recessions.
Back to top