Electric Car Range May Soon Triple, Thanks to New Research
This article from Futurism may be of interest to subscribers. Here is a section:
The paper, published in the journal Joule, details how scientists added a compound made up of phosphorus and sulfur elements to the electrolyte liquid, which carries charge within batteries. The team claims that this compound reacts with the lithium metal electrode in a battery to "spontaneously coat it with an extremely thin protective layer." This protection, supposedly, allows for the use of lithium metal electrodes within batteries, which adds greater storage capacity, without risks or degradation. This improvement could triple the range of these nascent vehicles.
The prize of achieving greater efficiency for batteries can't be overstated so there is a flood of capital pouring into R&D. At the same time, large factories are being built to achieve economies of scale with current technology. This two-pronged approach is likely to deliver both quantity and quality to the electric car sector over the coming decade. The additional factor of more stringent environment standards for emissions is a third important consideration for major automotive companies.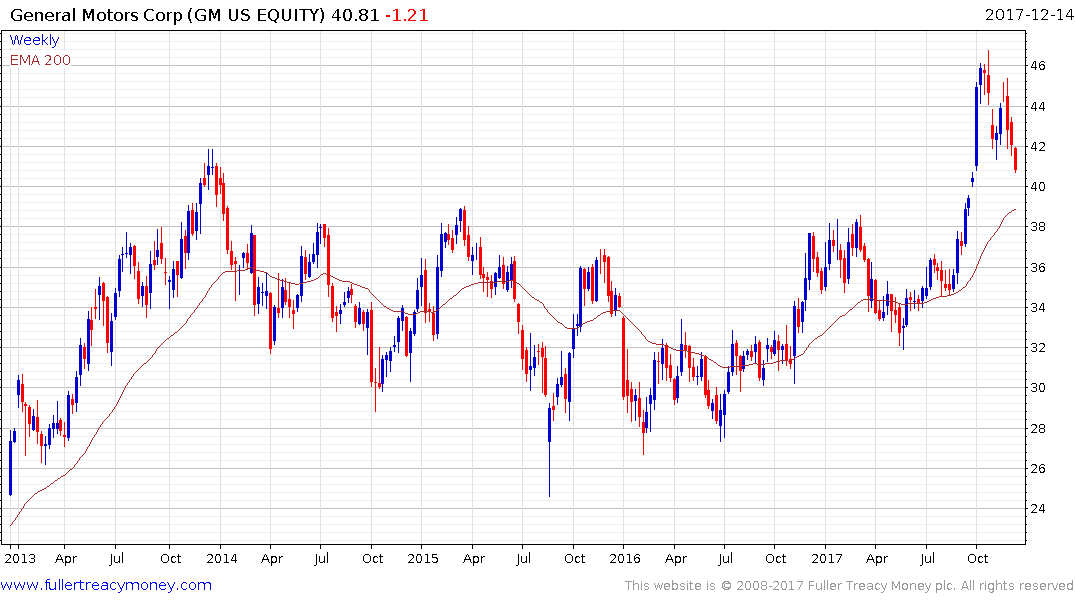 Combined they highlight why major car companies are willing to bet on electric vehicles, even if they do their current models are loss making today. GM is currently unwinding its overbought condition relative to the trend mean and will need to find support in the region of $39 if potential for additional upside is to be given the benefit of the doubt.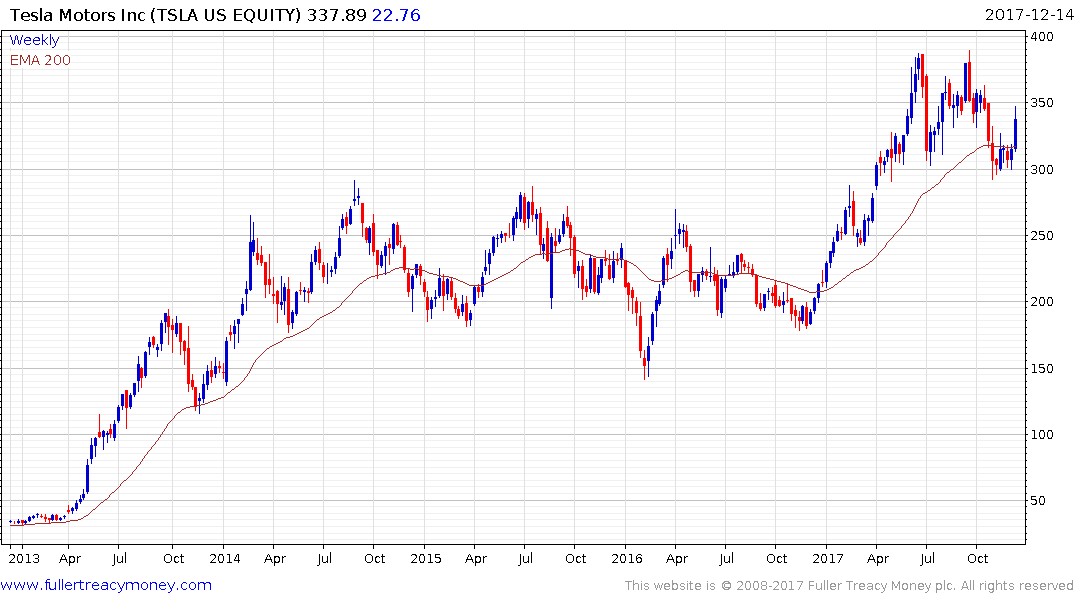 Tesla bounced from the region of the trend mean this week, confirming at least near-term support in the region of $300. It will need to continue to hold this area if upside is to be given the benefit of the doubt.
As a major barometer in the high yield market, I consider Tesla a canary in the coal mine for the kinds of companies that have done best from access to abundant liquidity and low interest rates so its rebound can be considered a bellwether provided it holds.
Back to top