Einhorn Assails Tesla, Saying Carmaker's Woes Resemble Lehman's
This article by Simone Foxman for Bloomberg may be of interest to subscribers. Here it is in full:
David Einhorn, a prominent critic of Tesla Inc., bashed the carmaker, saying its woes resemble that of Lehman Brothers Holdings Inc. before the bank failed.

"Like Lehman, we think the deception is about to catch up to TSLA," Greenlight Capital said in a quarterly letter Friday seen by Bloomberg. "Elon Musk's erratic behavior suggests that he sees it the same way."

Einhorn pointed to parallels by saying "Lehman threatened short sellers, refused to raise capital (it even bought back stock), and management publicly suggested it would go private" in the months leading up to the bank's collapse.

Einhorn said in the letter his short position on Tesla was his second biggest winner in the third quarter. Greenlight's main fund has lost 26 percent this year.
Tesla is a CCC+ rated credit and trades at an eyewatering valuation. It is now one of the top sellers of sedans in the USA but that is likely only because many companies are no longer selling sedans. The biggest redeeming quality the company has is that the battery factory is built and production is underway but that does not surmount the fact the company loses money on every vehicle.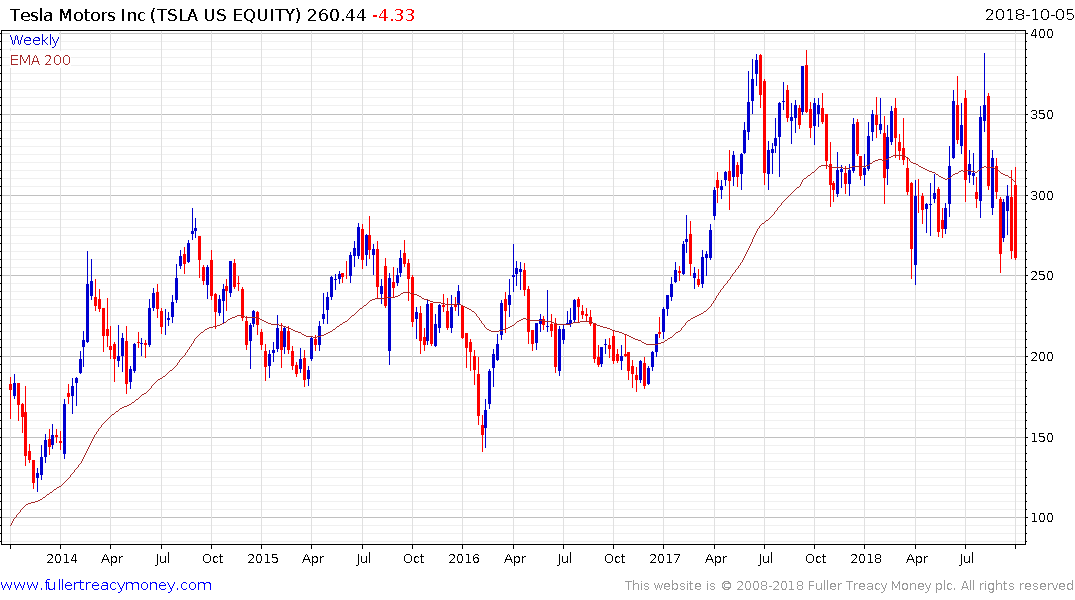 The share is pulling back from the $300 level again this week as it continues to exhibit resistance in the region of the trend mean. A sustained move above $300 will be required to question medium-term supply dominance.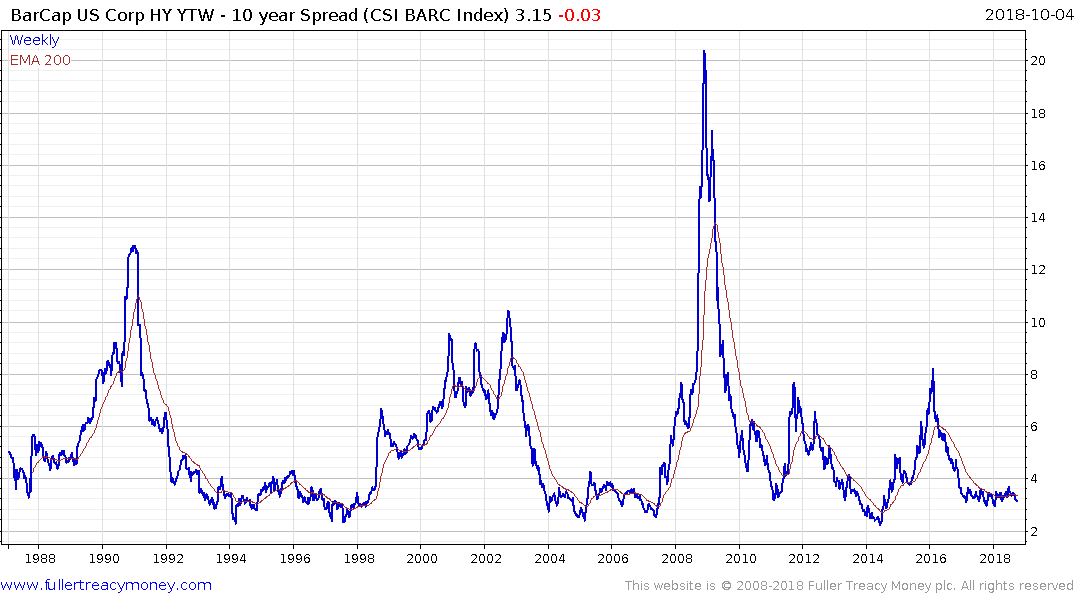 I've repeatedly referred to Tesla and Netflix as the canaries in the coal mine for the high yield sector. US high yield spreads are at the lower side of a more than 18-month range not least because of firm oil prices but the dominance of the energy sector in high yield issuance. A major bankruptcy would likely upset the quiescence of the market.
Back to top