ECB Says Euro-Area Economy Is Headed for Worst-Case Slump
This article by Carolynn Look for Bloomberg may be of interest to subscribers. Here is a section:
"We'll have a better sense in a few days as we publish our numbers in early June, but it's likely we will be in between the medium and severe scenarios," Lagarde said when asked about the outlook in an online question-and-answer session.

The ECB is set to update its official projections for growth and inflation next, when the Governing Council also decides on policy. The central bank launched a 750-billion-euro emergency asset-purchase program in March, and economists are increasingly predicting it'll be boosted at the June 4 session.

The asset-buying has helped rein in borrowing costs and made it easier for governments to fund stimulus.

And

"All countries around the world had to respond, and as a result of that had to increase their debt," she said. In the face of the pandemic, "use of debt is not only recommended, it's the way to go."
Eurozone countries are being encouraged to break the fiscal strait jacket like never before, and now they have the perfect justification for spending. A decade of austerity has not resulted in debt ratio harmonisation as was hoped.
Instead they have witnessed a significant rise in populism, which sees restive populations demanding solutions that improve living standards. Those calls are only going to grow louder as the full ramifications of the lockdowns on the economy become clear. If Federalism is the destination for the Eurozone then that has to be delivered with the promise of shared debt burdens or it will be dead on arrival.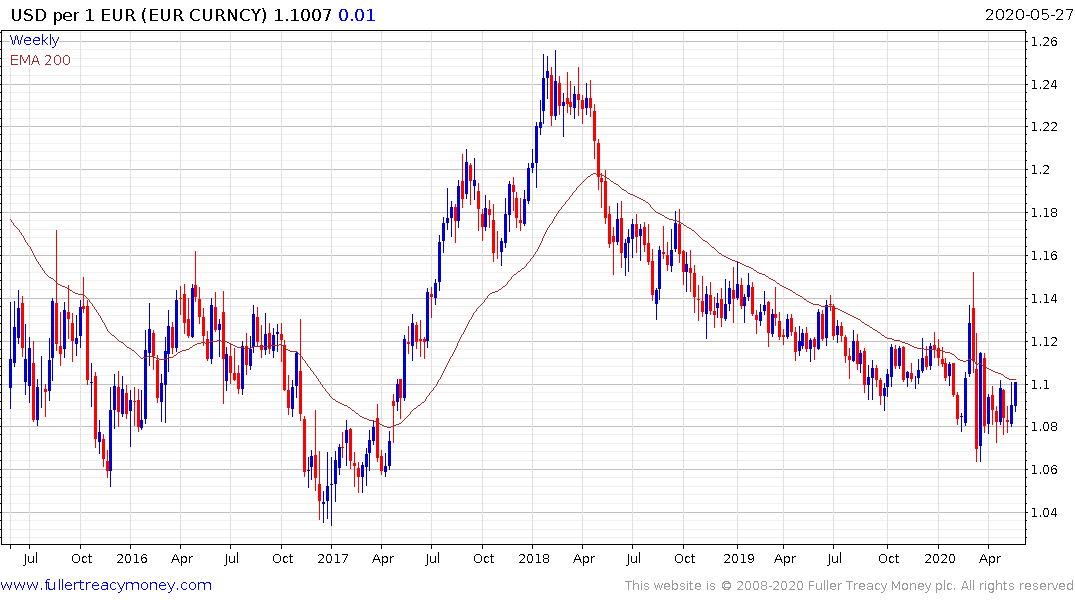 The Euro is back testing the region of the trend mean and paused today at the $1.10 area. It will need to sustain a move above that level to signal a return to demand dominance beyond the short term.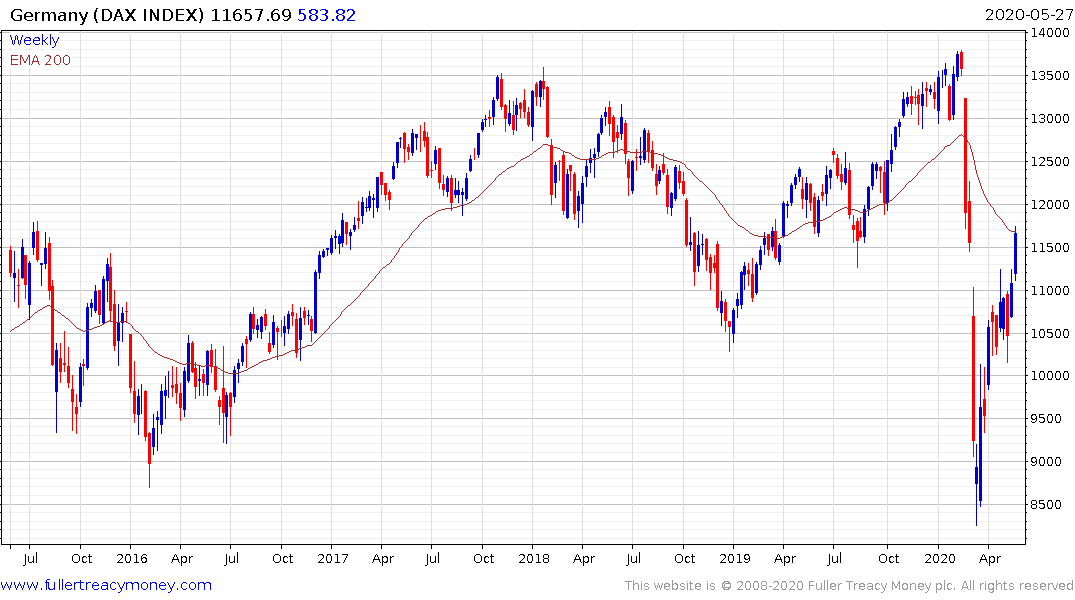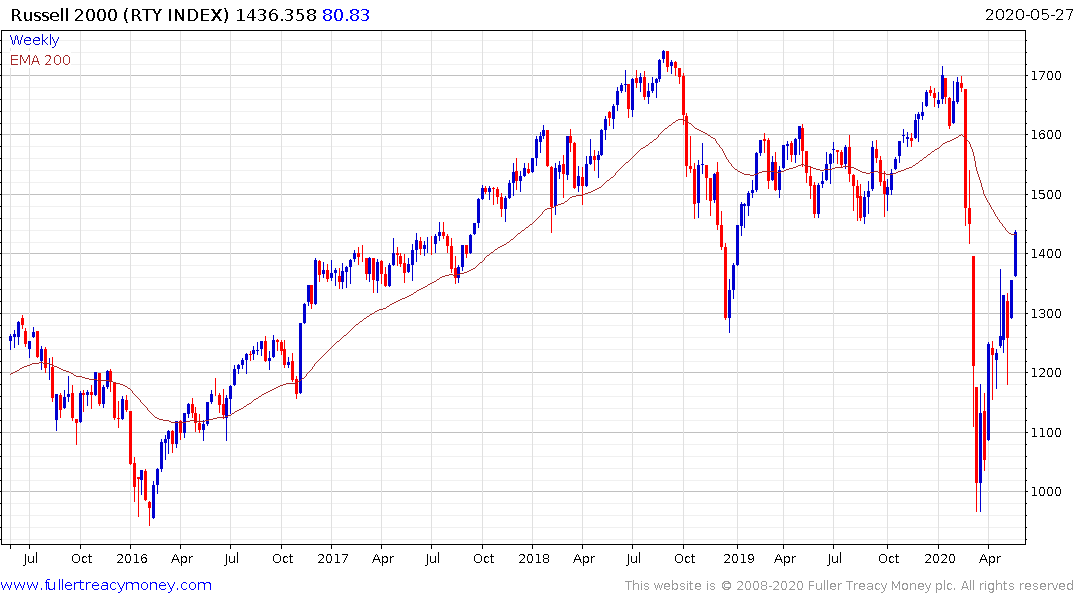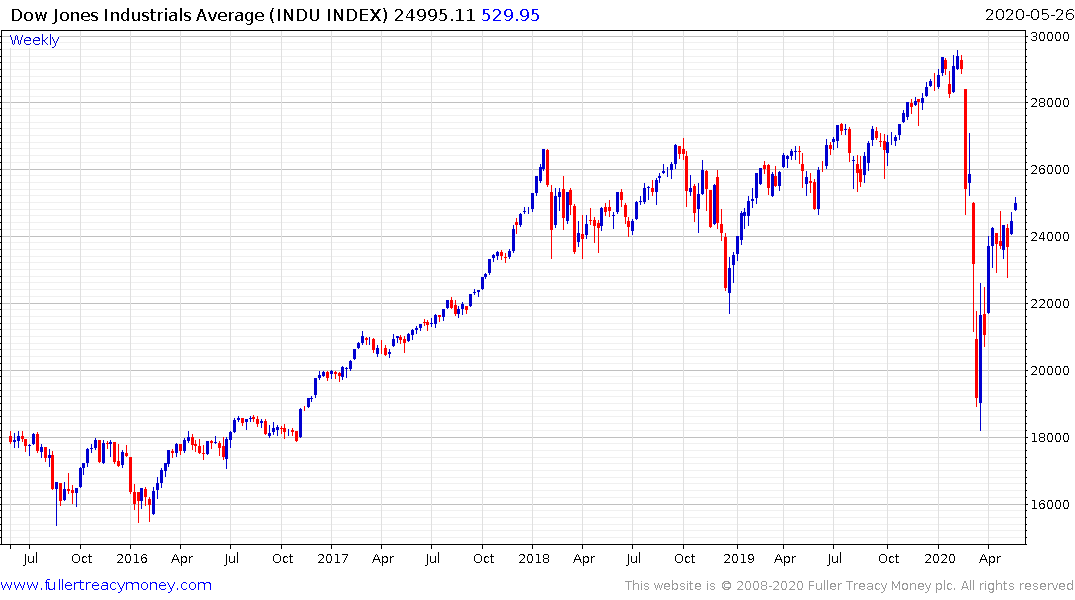 The DAX Index mirrors the pattern of the Dow Jones Industrials and the Russell 2000. It has broken upwards from its short-term range and is within striking distance of fully closing its oversold condition relative to the trend mean.
Back to top