ECB Restarting QE Will Need More Purchase of Private Debt
This note by David Powell for Bloomberg may be of interest.
The European Central Bank is running low on sovereign bonds to buy -- that undermines the credibility of its pledge to keep going until inflation picks up. If inflation takes two years to firm, the ECB could face a shortage of about 60 billion euros ($67 billion) in debt during the next phase of its asset-purchase program. At the present pace, the central bank could run out of bonds in little over a year, according to calculations by Bloomberg Economics. The best way out is to shift the composition of purchases: BE estimates the markets for corporate and covered bonds could easily bridge the gap.
The ECB has self-imposed limits of how many bonds from each sovereign it can buy which are based on the relative size of the bloc's economies.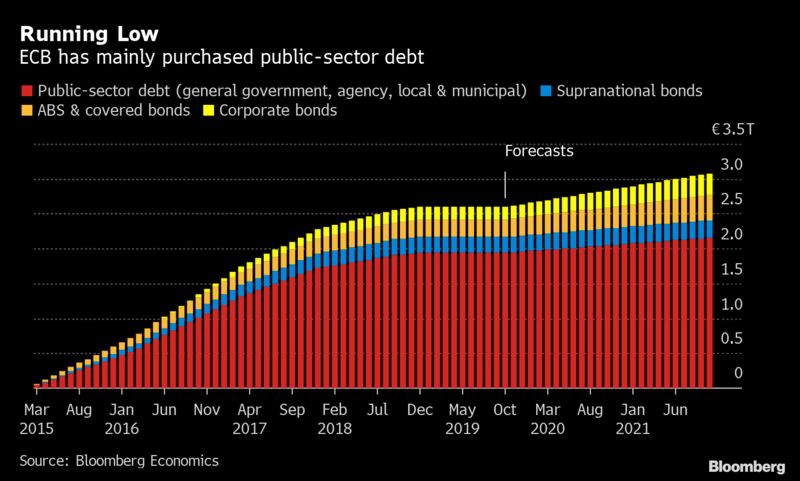 They can either buy more of those bonds, which obviously entails member governments holding to the fiscal limits to contain risk, or they have to accept lower quality issues from corporate issuers.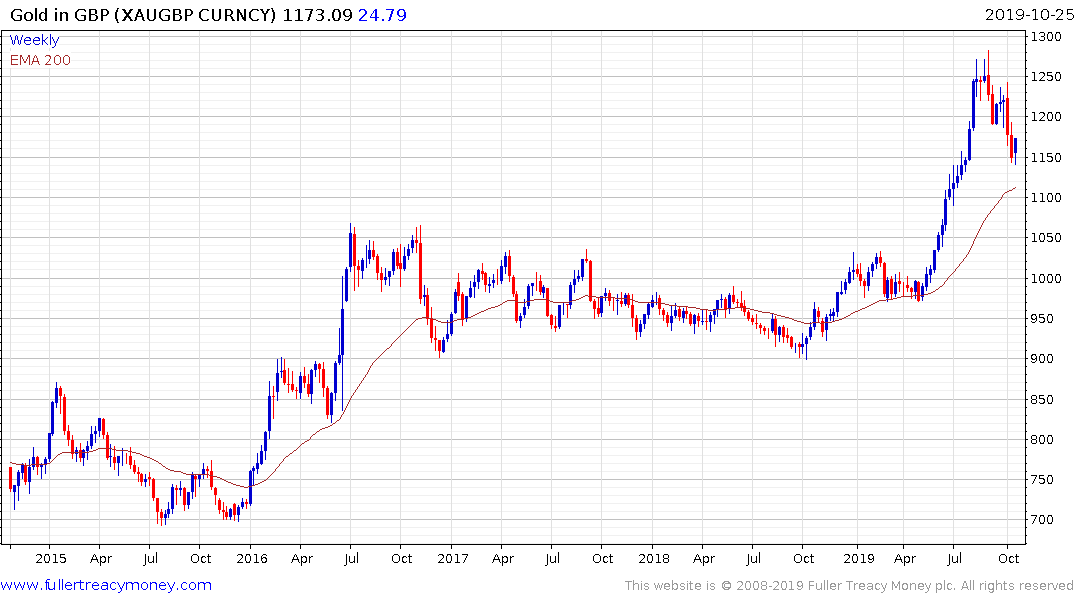 It's been a bull market for Eurozone collateralised debt issuance desks for most of the last decade and that is not going to change any time soon. However, it would be rash to conclude there is no risk in what the central bank is doing. Printing cash to buy collateralised loans is one of the reasons gold is firming against the Euro.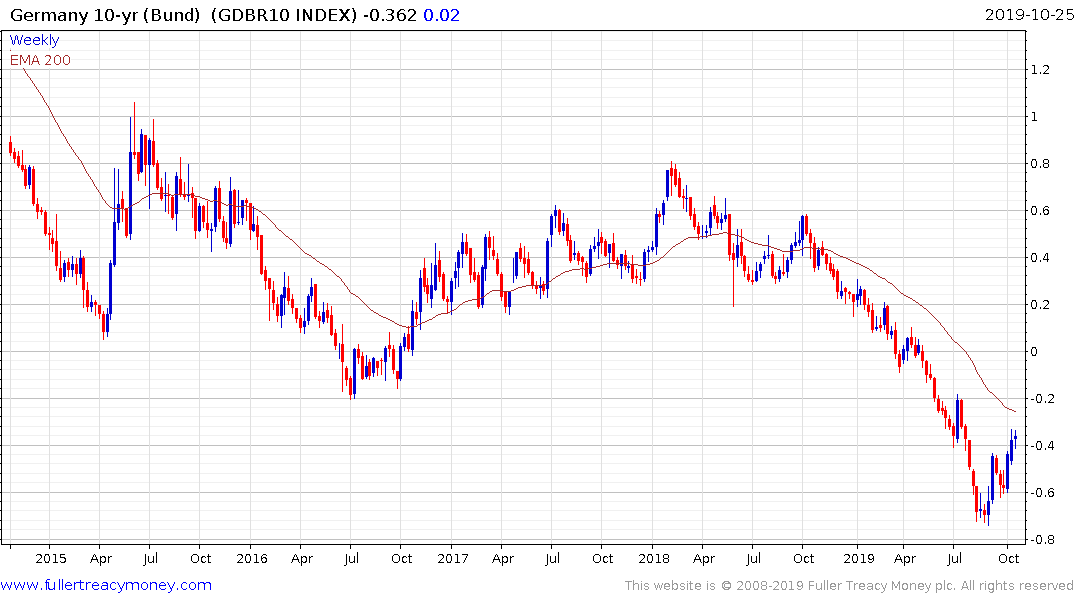 Bund yields now have higher highs and higher lows as the overextension relative to the trend mean continues to be unwound.
Back to top